App State uses Zoom as the enterprise solution for video conferencing.   All students are eligible for an AppState-sponsored Zoom account.  
Zoom has two main components:
 A Zoom Web Interface for AppState Accounts
 The Zoom App 
The Zoom Web Interface:
The Zoom Web Interface can be accessed at https://appstate.zoom.us/
Click Log In and enter your App State username and password
The first authentication will provision your App State Zoom Account, and grants access to profile information and Zoom settings.
All students should login to the Zoom Web Interface at least once!  
The Zoom App:
The Zoom App can be installed on many device types from the Zoom Download Center:   https://zoom.us/download
Once installed:
Open the Zoom app and click Sign In
Click "SSO"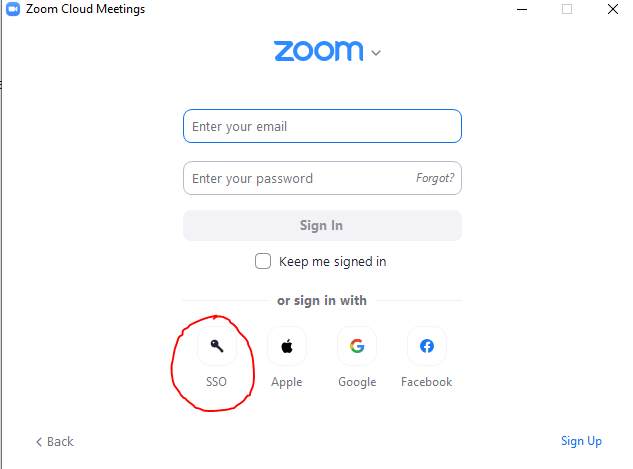 4.  When prompted for a Company Domain, enter appstate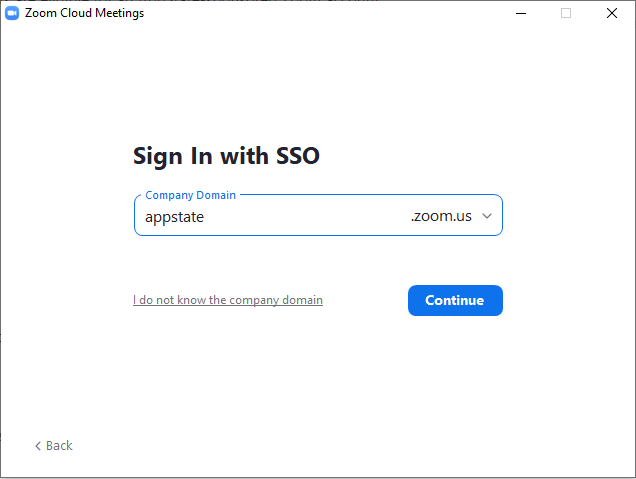 5.  Enter your AppState username and password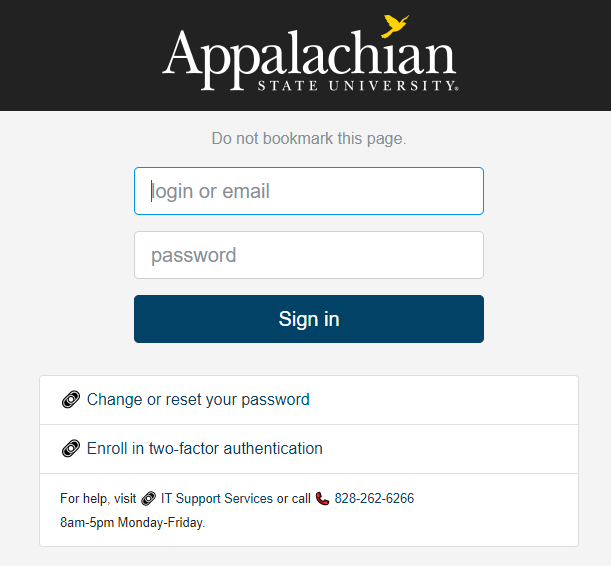 Notes: 
Working through these steps and logging into the App State Zoom account with SSO will ensure that your meeting space is optimized for all types of meeting configurations you might encounter as a student. 
Installing the Zoom App and authenticating allows you to customize your background image, touch up appearance, adjust for low lighting, select mic and camera options,  and more.   Visit the setting icon in the top right corner after signing in to the Zoom App
Please make every effort to keep your Zoom App updated to the newest release across all your devices.   Zoom updates frequently,  both feature updates and security updates.  To check for updates, open the Zoom App and click on your profile picture in the top, right corner, and select Check for Updates    
Related Articles
We value your feedback! Click HERE to suggest updates to an existing article, request a new article, or submit an idea.