Note
Spaces can only be created by Confluence Admins. Contact your area's Confluence admin for assistance
Click on the 'Create Space' Button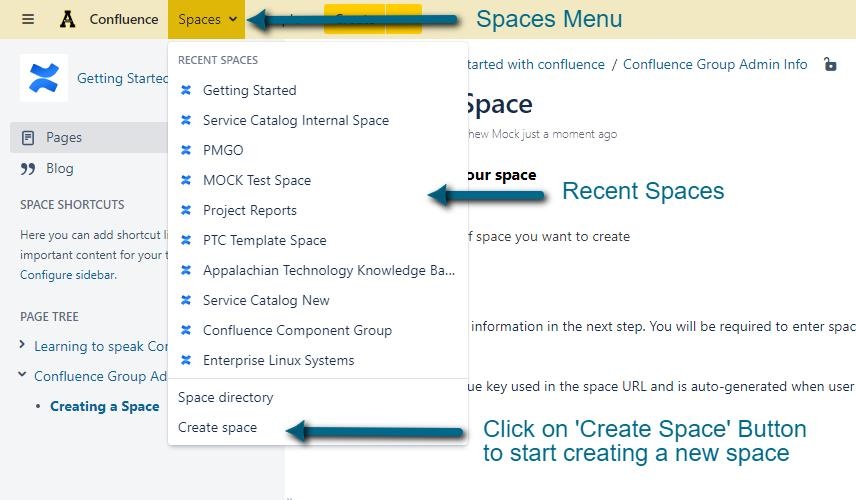 2. Now choose the kind of space you want to create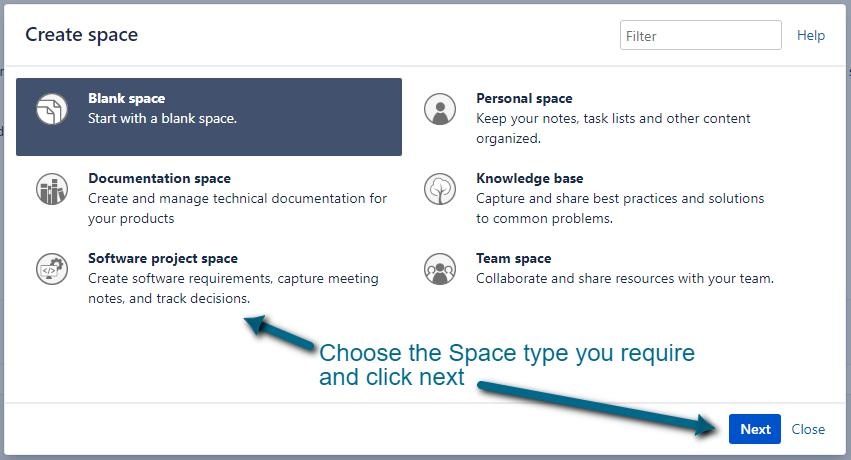 3. fill in the required information in the next step. You will be required to enter space name, a space key, and other mandatory or optional field depending on the kind of space you chose.
The space key is a unique key used in the space URL and is auto-generated when user types in Space name, but you can change it if required.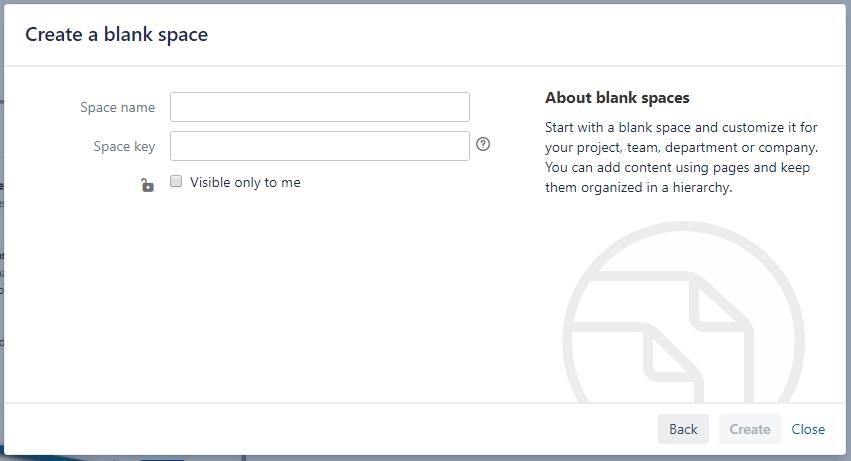 4. Click 'Create'
      5. Your new Space will now be created
Related Articles
We value your feedback! Click HERE to suggest updates to an existing article, request a new article, or submit an idea.