Using Duo Push notifications with Duo  Mobile is the quickest and most secure method to authenticate your login. 
Follow the instructions below if you have the Call Me or Text me option on your smartphone, but do not have the Send Me a Push option.
On your mobile device, make sure that Duo Mobile is installed from the App Store or Google Play.

Be sure to allow for notifications

.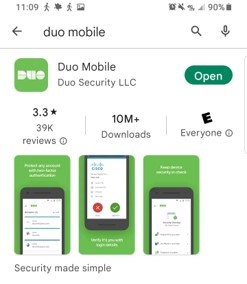 2. On your computer or smartphone, open a web browser and navigate to checkyosef.appstate.edu, log in using your App State username and password.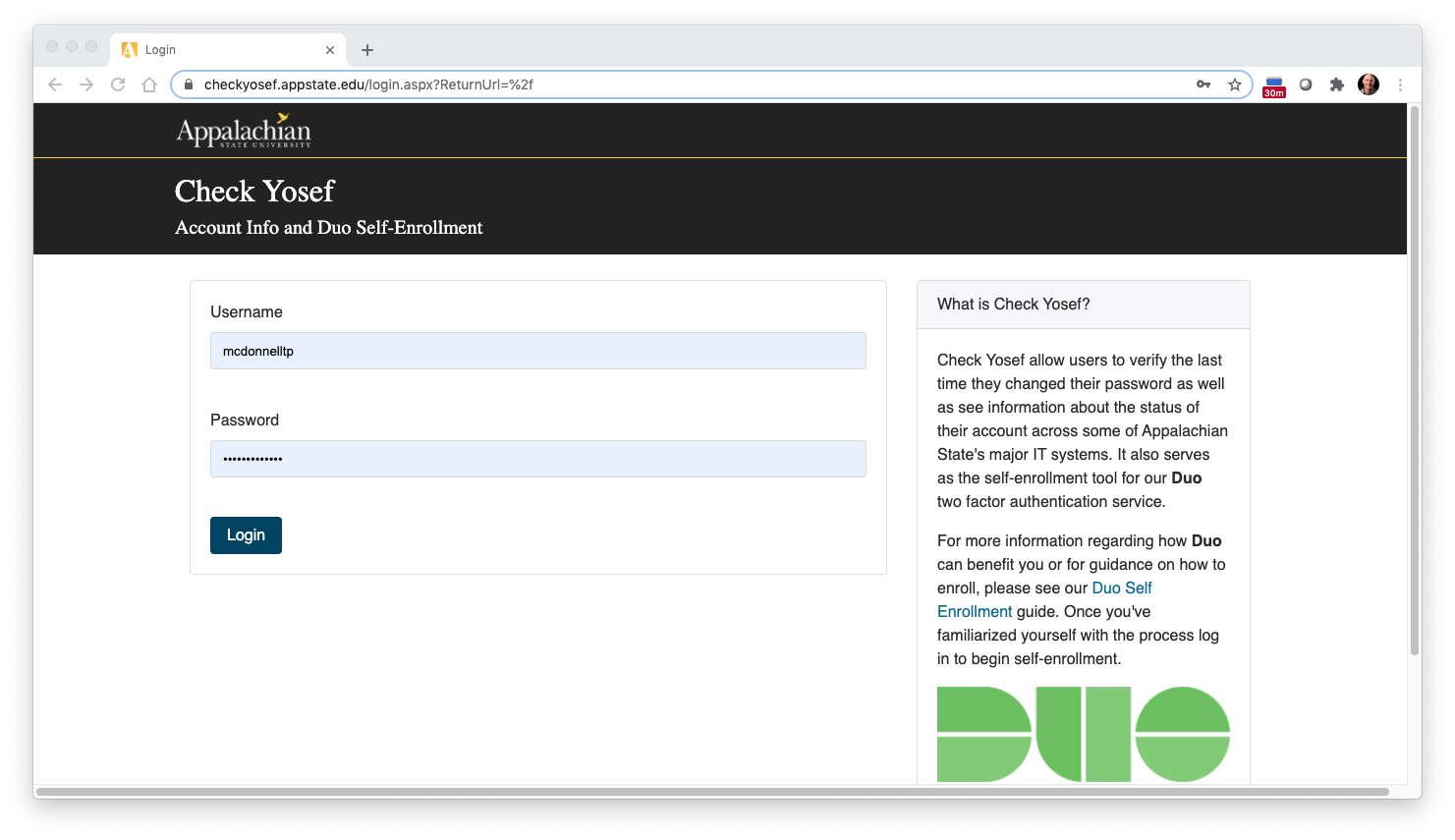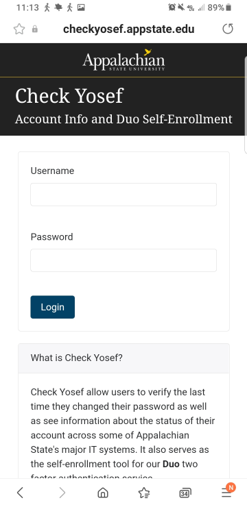 3. If your screen does not say "Check for a Duo Push", Click "Other options"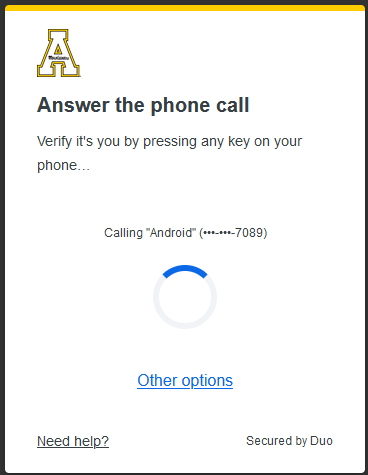 `
4. Select "Duo Push"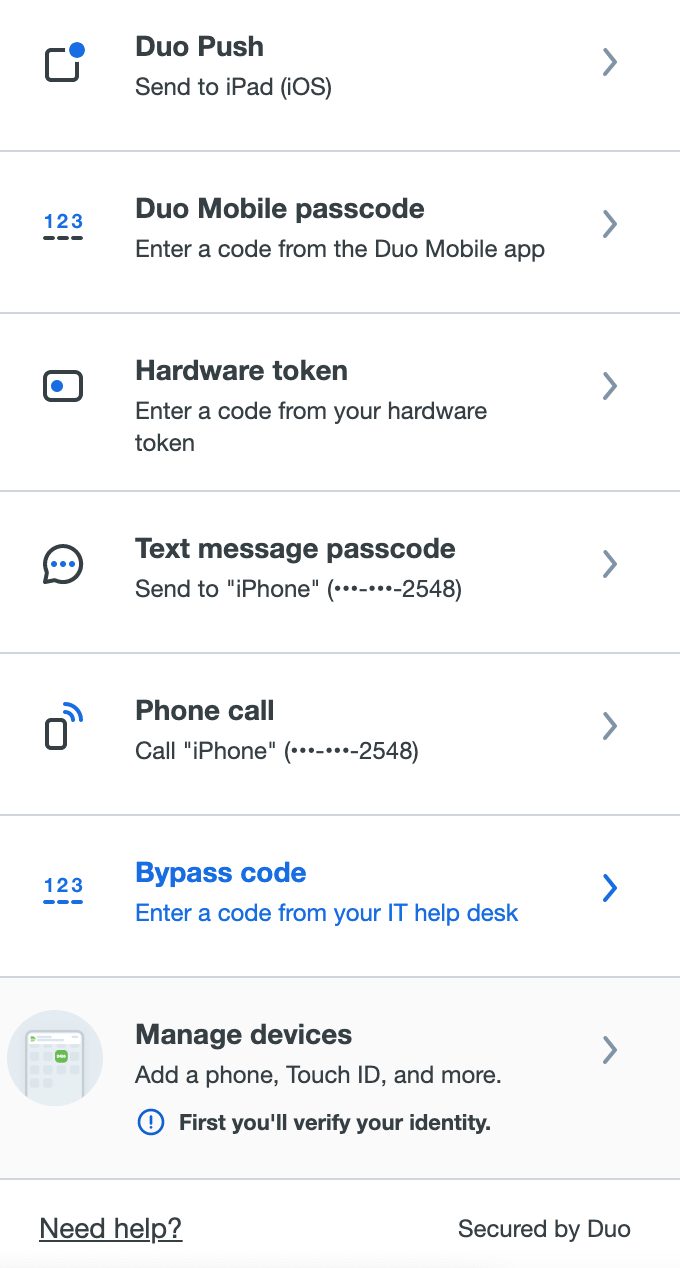 5. Once you see the screen below, check your device for a DUO push: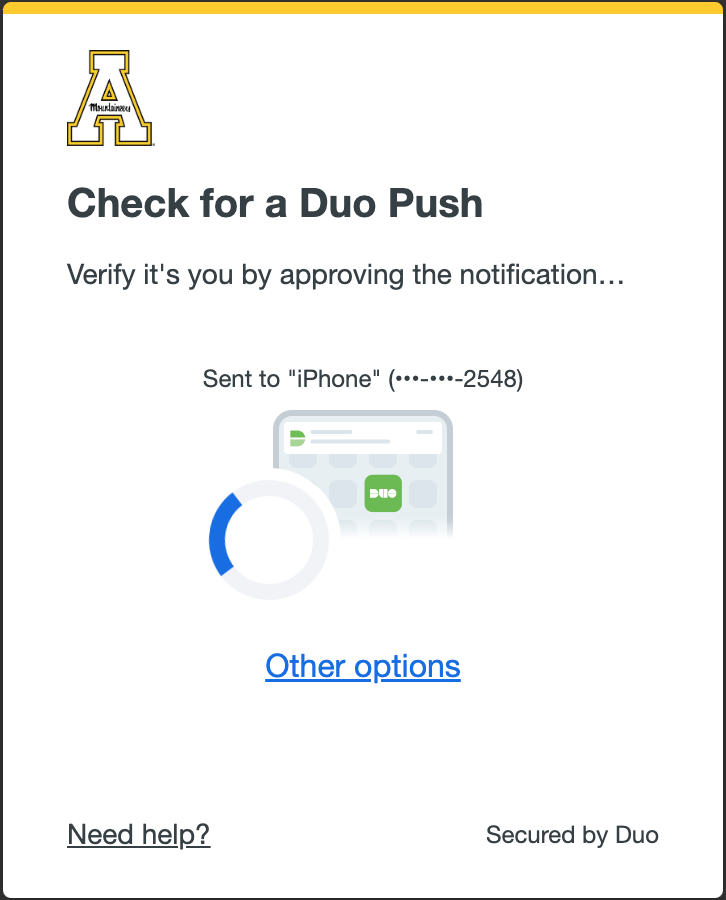 The Duo Mobile app now is set up with your Appalachian State University account and you have the ease of using the "Send me a Push" option.
Related Articles
We value your feedback! Click HERE to suggest updates to an existing article, request a new article, or submit an idea.