Information referenced from:   https://support.microsoft.com/en-us/help/4028161/windows-10-change-default-programs
A default app is a program that you have installed on Windows 10 that is used to open certain file types or complete certain tasks.     
Sometimes Windows can reset default apps when applying updates or when other applications are out of date.   
To update or view Windows default programs: 
On the 

Start

 

 menu, select 

Settings

 

 > 

Apps 

> 

Default apps

.

Select which default you want to set, and then choose the app.  Apps need to be installed before you can set them as the default.

Select Choose default apps by file type if you want to make specific file types open with a dedicated application.  (for example .pdf can be set to open in Adobe Acrobat Pro, or .jpg can be set to open in Photoshop)  To temporarily open a file with another application, right click on the saved file, and select Open with 

and choose your application.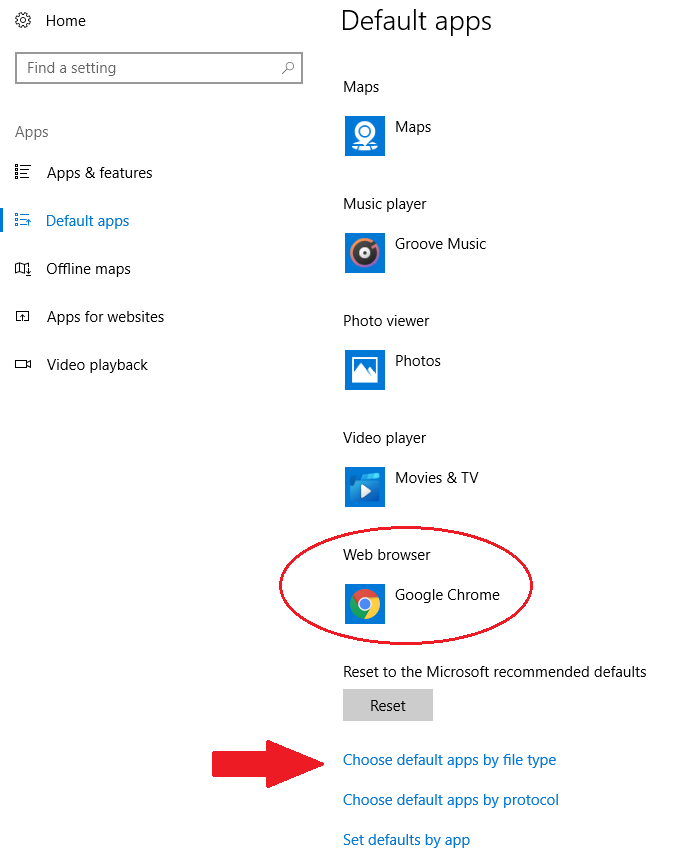 Related Articles