Instructions for connecting to a campus computer from an off campus location when the computer on campus has a Windows operating system and the computer off campus has a MAC operating system.
Configure the campus computer to accept incoming connections
Click the Windows icon

Type Settings and open the Settings App

Click System

In the left side of the System pane, select Remote Desktop


Ensure Enable Remote Desktop is toggled on

Click the toggle

Click Confirm


Your campus computer is now enabled to accept incoming connections

To connect to campus computer from off campus
In the menu Bar, click on 

Go, then Applications to open Self Service.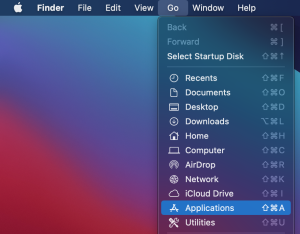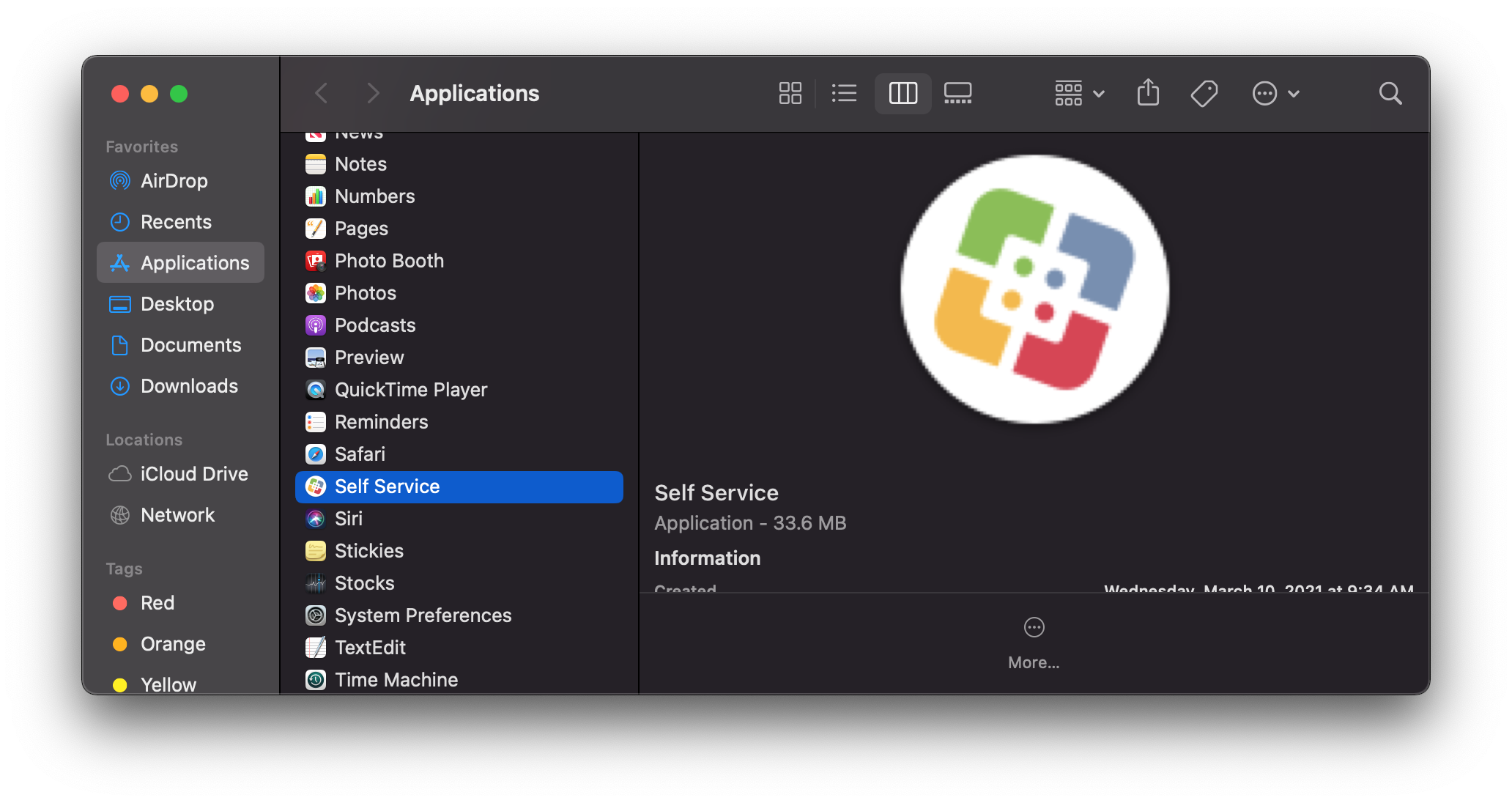 In Self Service, search at the top left for Microsoft Remote Desktop.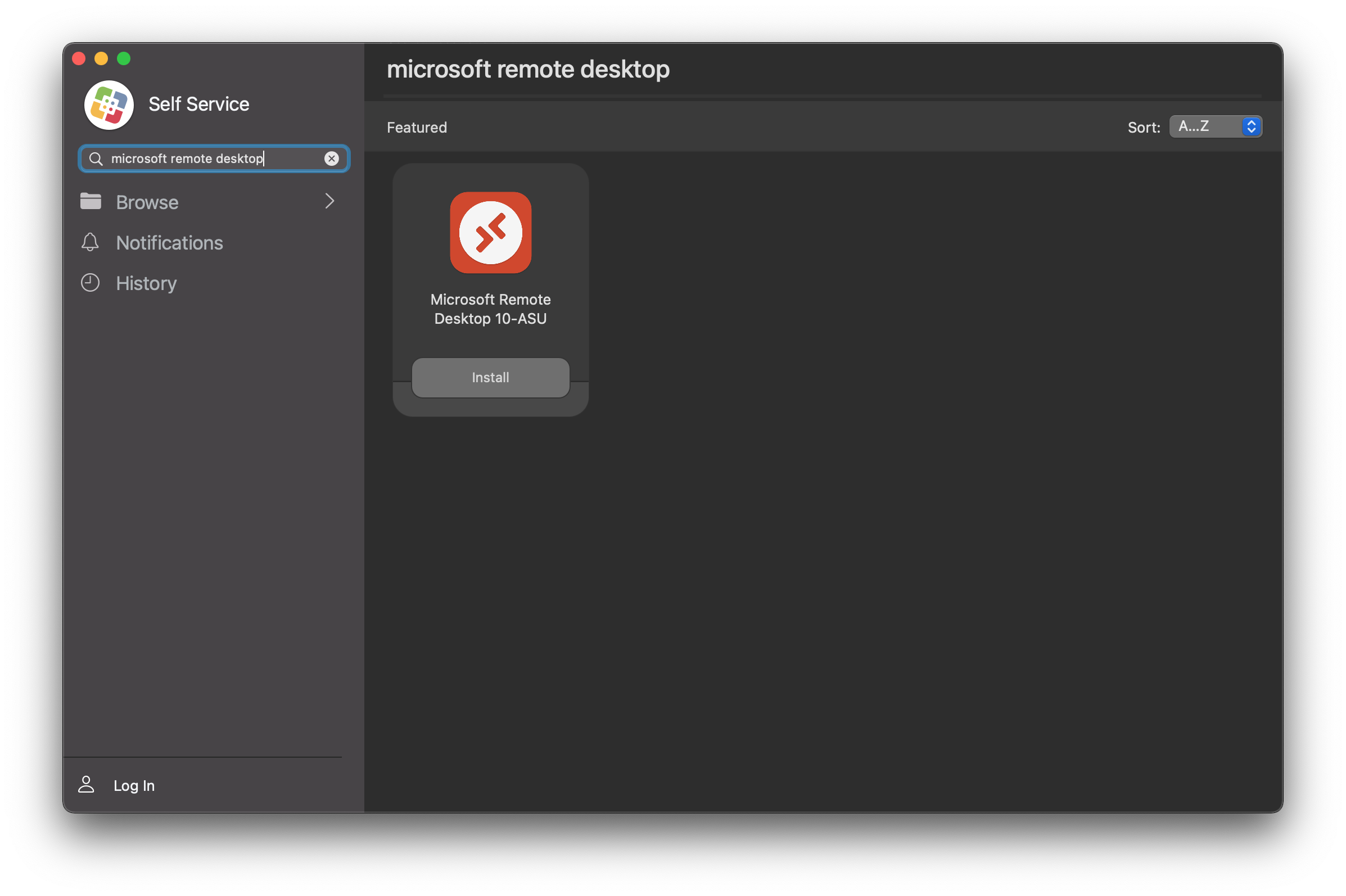 Within Self Service, install and open Microsoft Remote Desktop. Follow the installation instructions on your screen and allow permissions when prompted: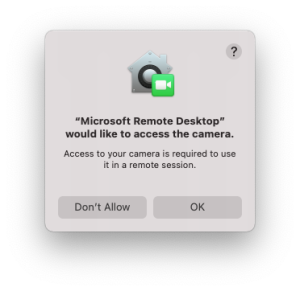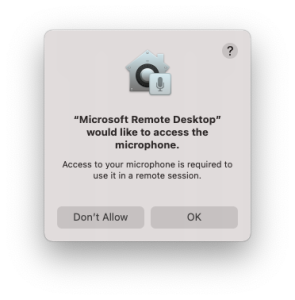 Click the + button and from the drop down menu click Add PC.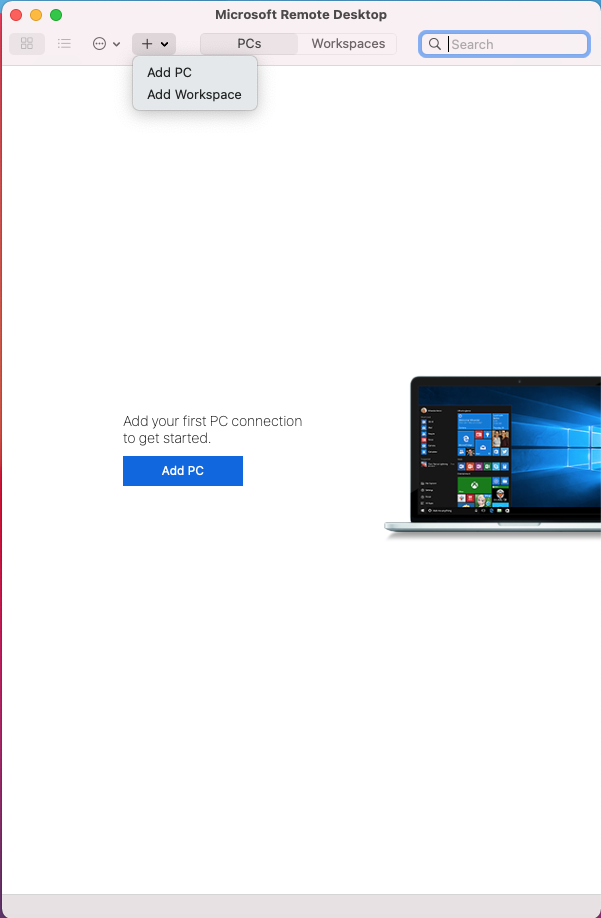 In the PC name field, enter the IP address of the computer you wish to connect into. Give the computer an identifying friendly name.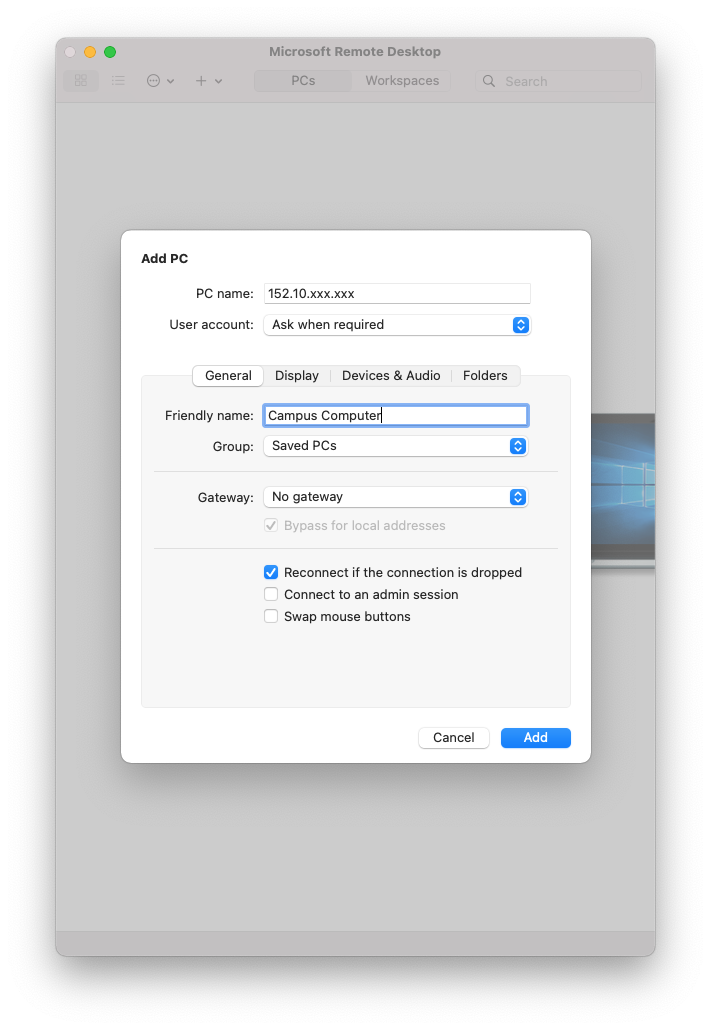 After clicking Add, your computer will show in the PCs space.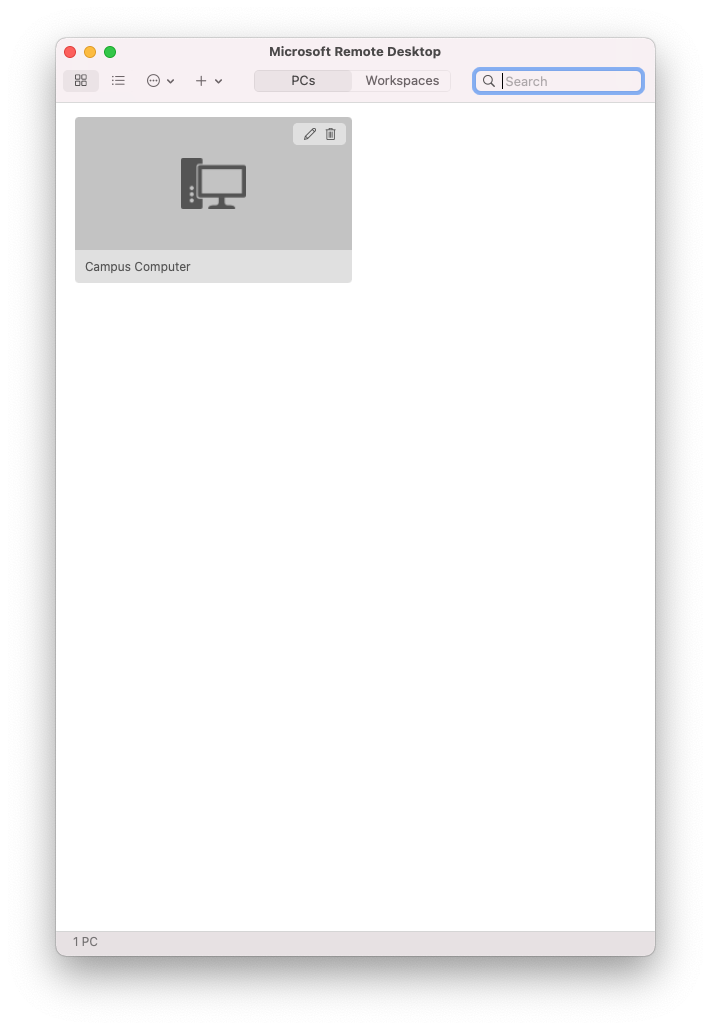 To intiate a connection, double click on your PCs name tile.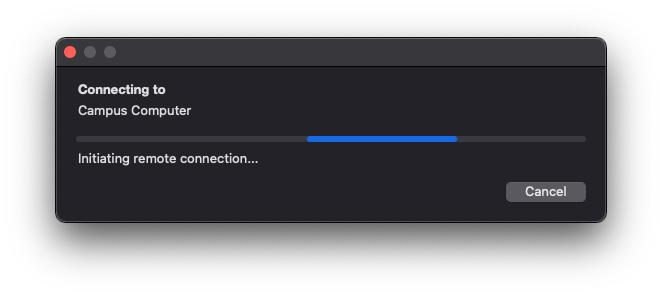 In the Username field, type appd\<your username> and then type your University password crediential.

Note:

Do not enter @appstate.edu in the User name field and do not include brackets.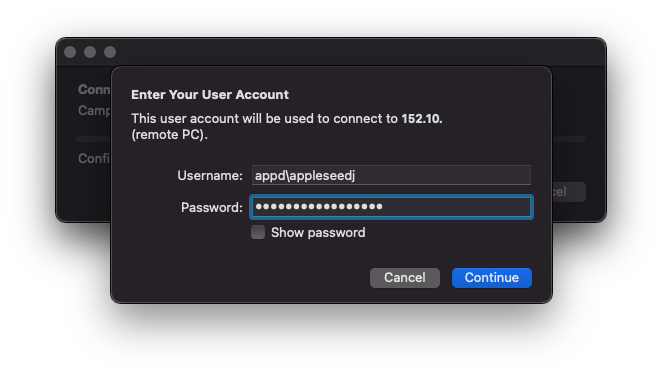 If this is your first connection, you will need to accept a security warning. Make sure to only agree to this if you're connecting to a server you trust. Click Continue and the remote connection will complete and launch.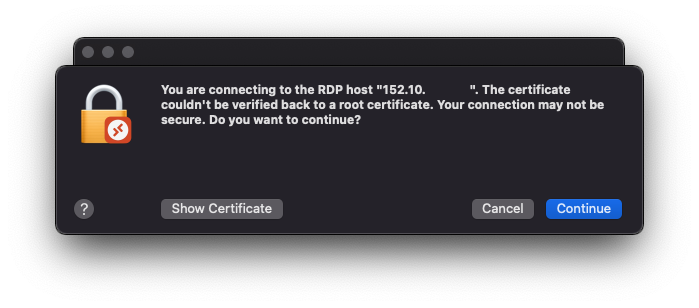 Options