Jamf Connect is new federated login system for Macs that uses Microsoft's Azure AD for identity and access management. It allows for on-demand account creation and keeps your Mac's local password in sync with your App State password.
2 Components of Jamf Connect
Jamf Connect Login is the new 

login window you will eventually see on every Mac on campus. You can sign in with your Appstate email address and password and Jamf Connect will create an account on the fly and sync the Mac's password with your App State password.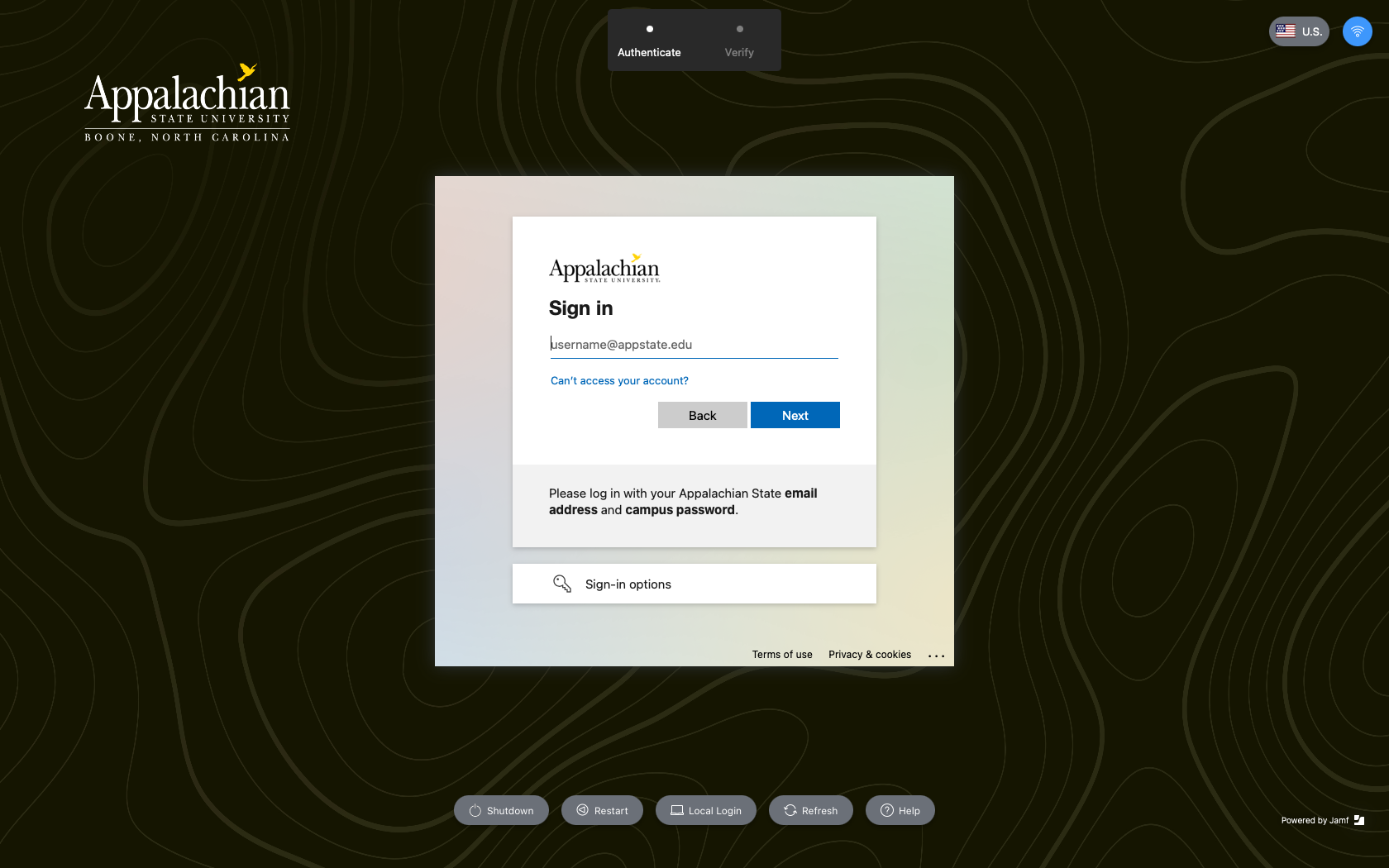 2. Jamf Connect Sync is a new menu bar tool that is always on and maintains synced passwords between your Mac and your AppState account.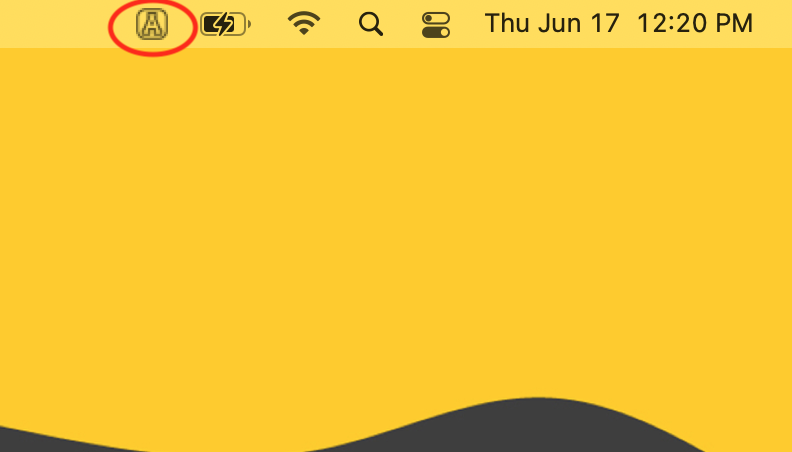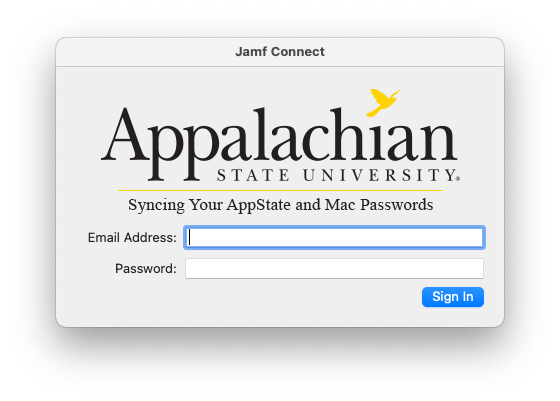 Jamf Connect checks continuously throughout the day to ensure your Mac's local password is the same as your AppState password. If you change your password on Password Manager, Jamf Connect will notify you that your Mac's password is out of sync with your Network password and walk you through re-syncing the passwords. To see what happens after a password change, view How Jamf Connect Syncs Your Mac Password After a Password Change. 
Additionally, Jamf Connected provides helpful quick links to useful resources such as password manager, opening Self Service, or getting help.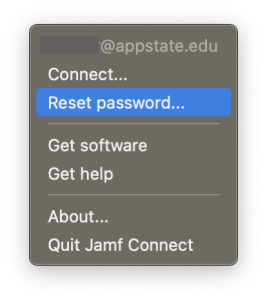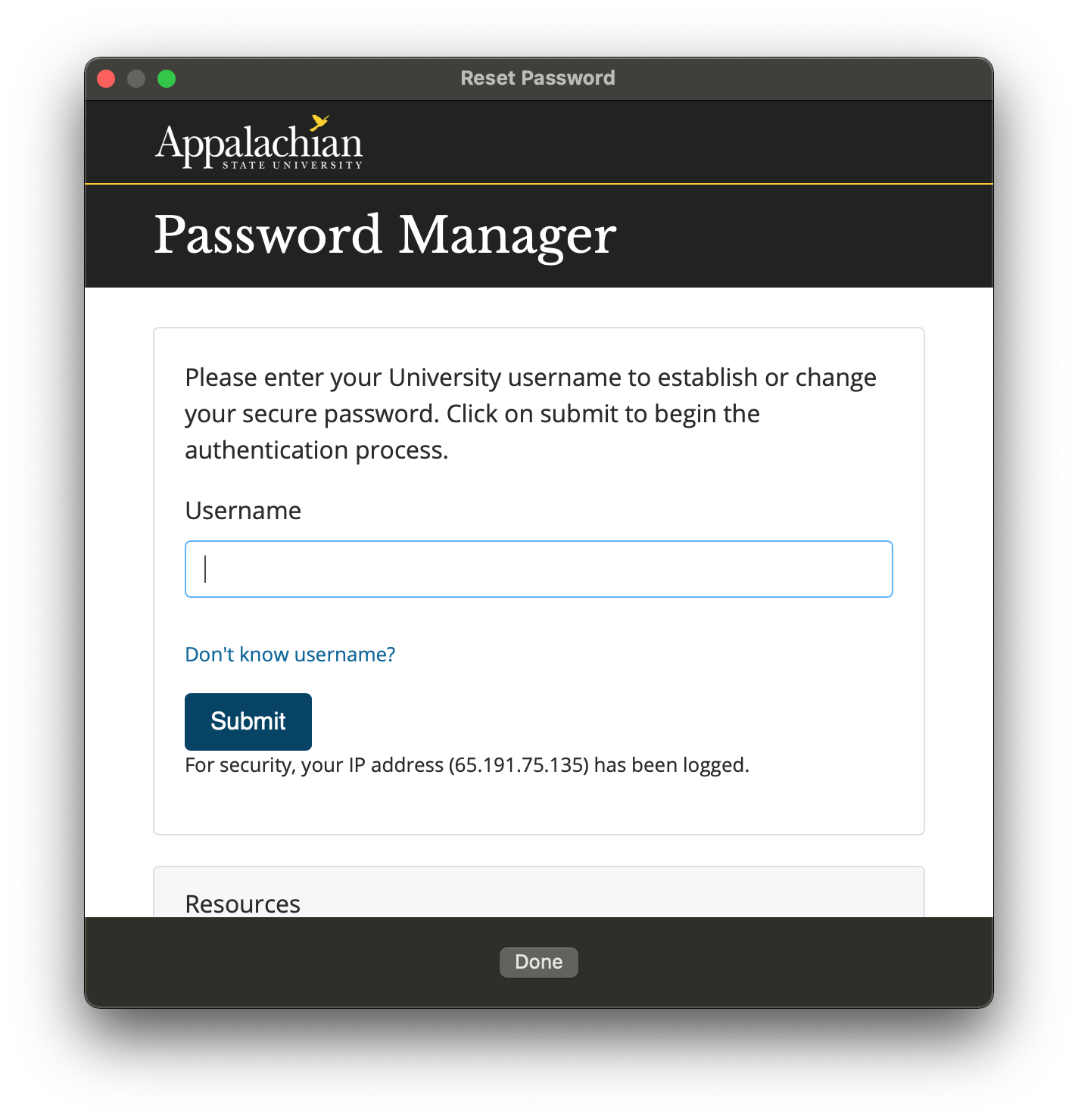 Related Articles
We value your feedback! Click HERE to suggest updates to an existing article, request a new article, or submit an idea.