If you have uploaded a video to your YouTube account or want to link to an existing public YouTube video, here are the steps for adding that video to your AsULearn course.
Step-by-step guide
From the course page, click on the

Turn editing on button (top right).


In your course, navigate to the desired section and click +Add an activity or resource.


Select Page icon.




Enter a Name for your video.



Copy the URL of the video from YouTube. In the Content section > Page content field, paste the URL of the YouTube video.





If the URL you pasted was automatically converted to a hyperlink (hot link with blue text) go to the next step. To manually insert the link, select the URL, copy it, and click on the Link icon.


Paste the URL into the Link URL field, and click Create link.




You can add text to the Page content. Click Save and display when you're done.


A link with your page title will be on your main course page. Clicking the link displays the page with the YouTube video.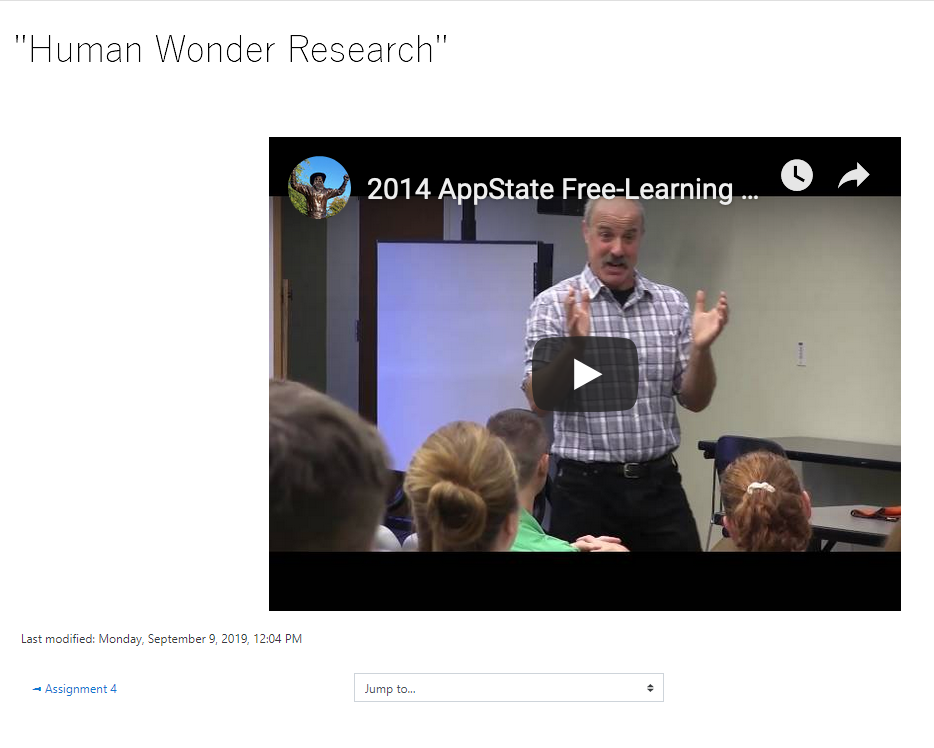 Creating a URL link
Another way to link a YouTube video is by creating a URL link: Link to a Website
Related Articles
We value your feedback! Click HERE to suggest updates to an existing article, request a new article, or submit an idea.