Skip to end of metadata
Go to start of metadata
The Send Me Push option from Duo is the quickest and easiest method of authentication. Follow the instructions below if you have the Call Me option on your smartphone, but do not have the Send Me a Push option.
On your phone, make sure that Duo Mobile is installed from the App Store or Google Play. Be sure to allow for notifications.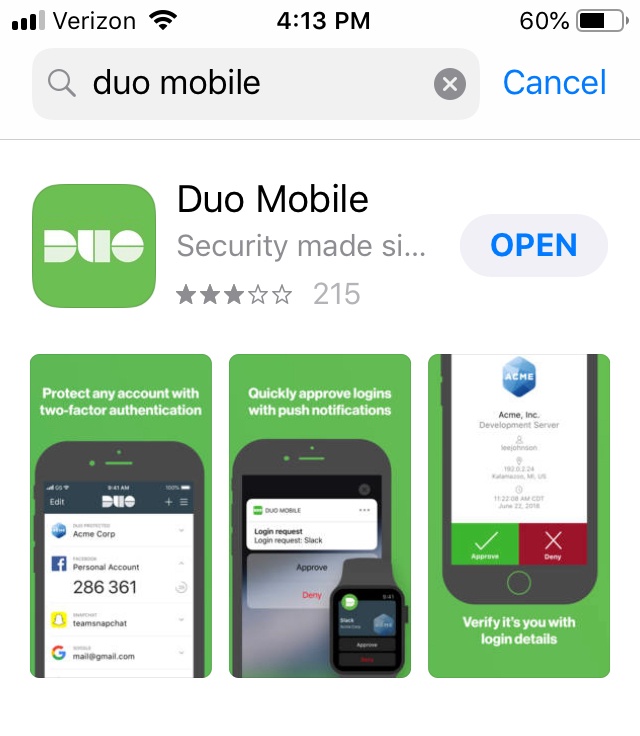 2. On your computer or smartphone, open a web browser and go to https://checkyosef.appstate.edu and login.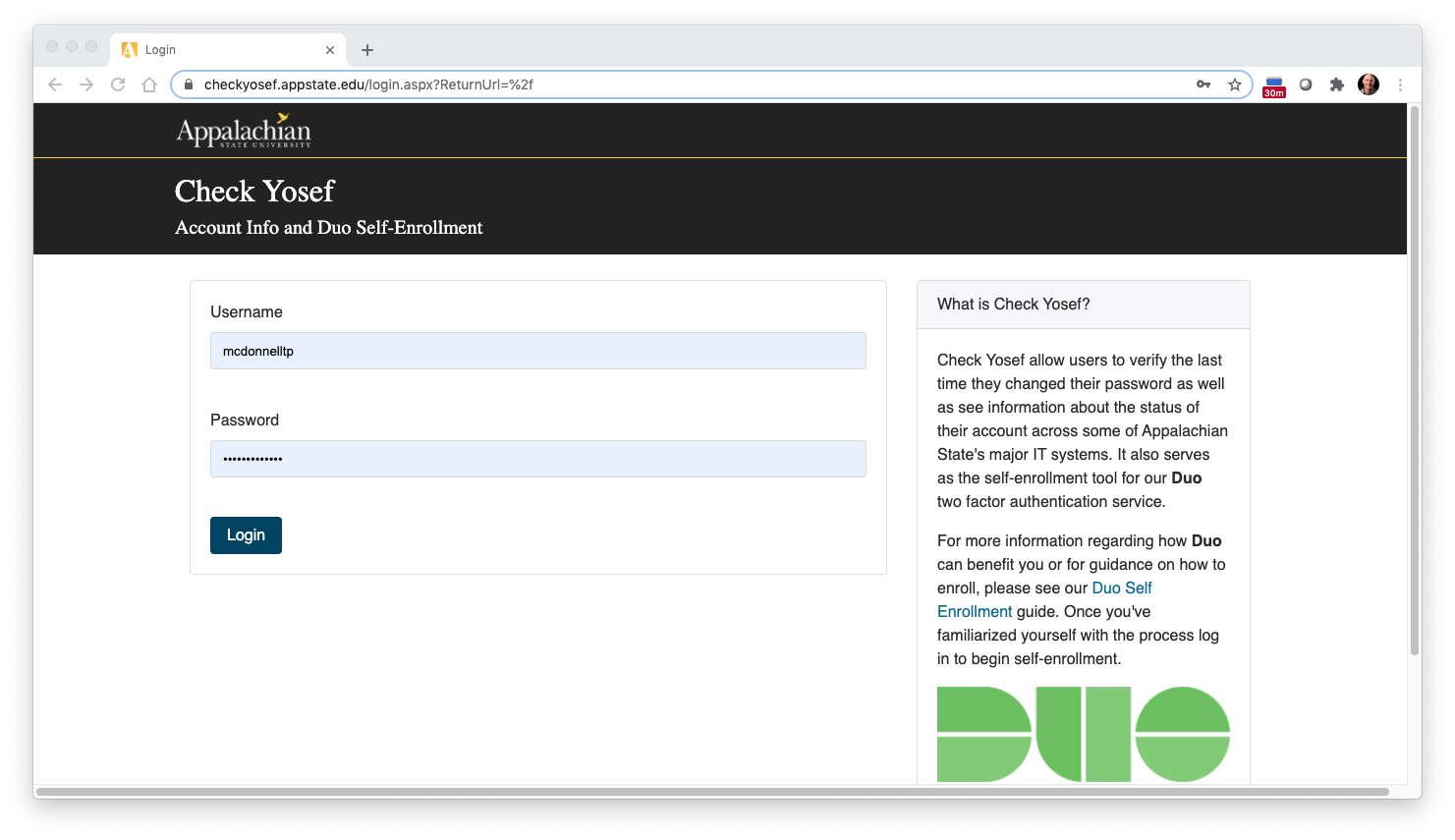 3. Click on My Settings & Devices (on your smartphone, click the gear icon first, then My Settings and Devices)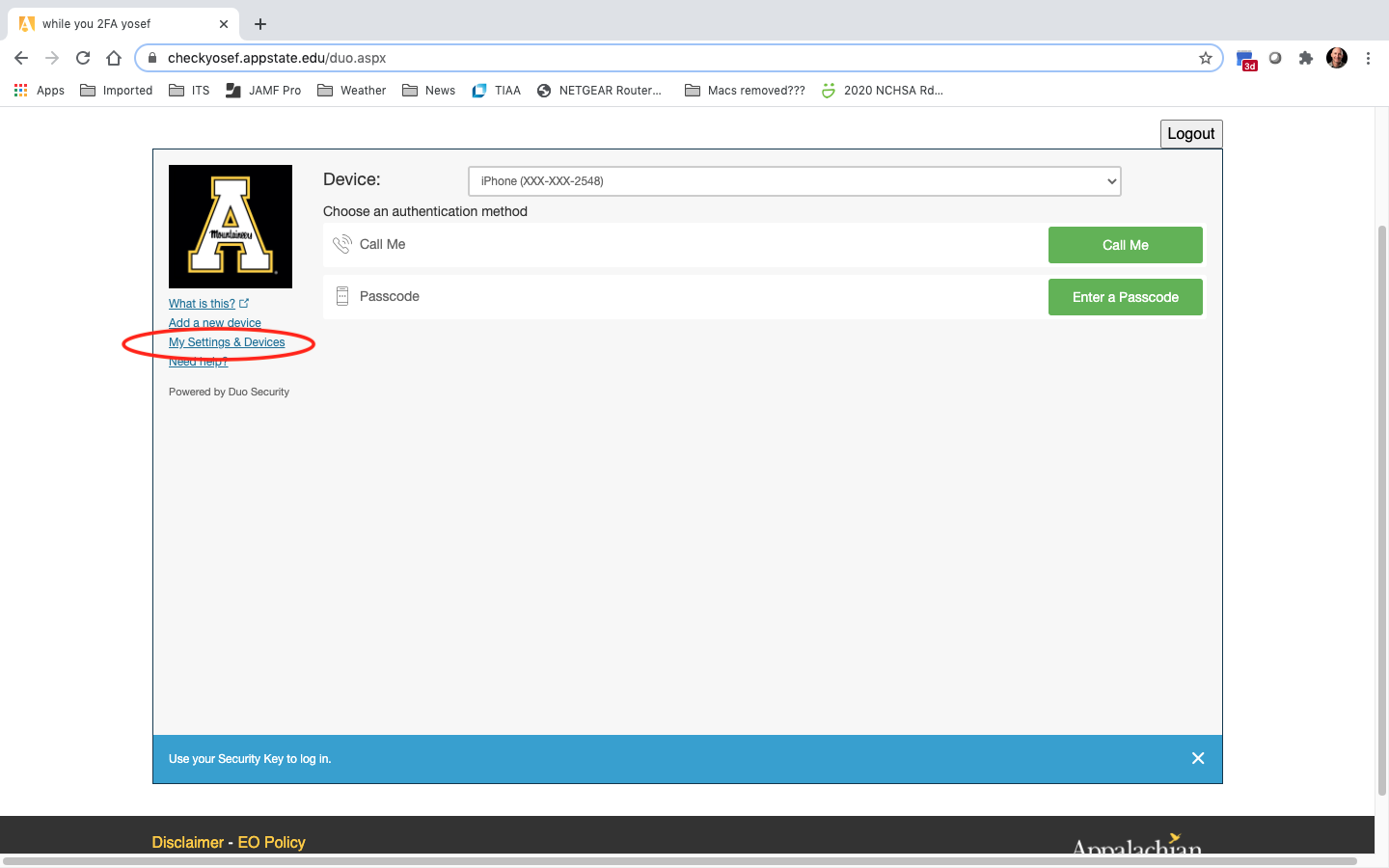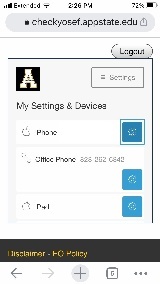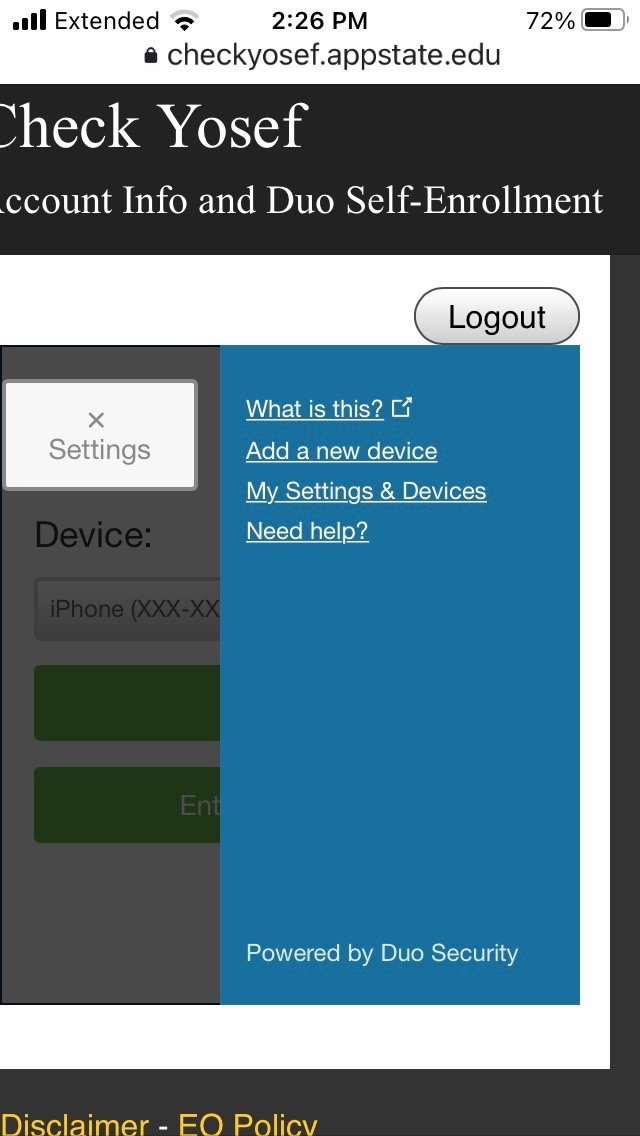 4. Choose your phone for the authentication device and click on Call Me. Answer the call and follow the prompt.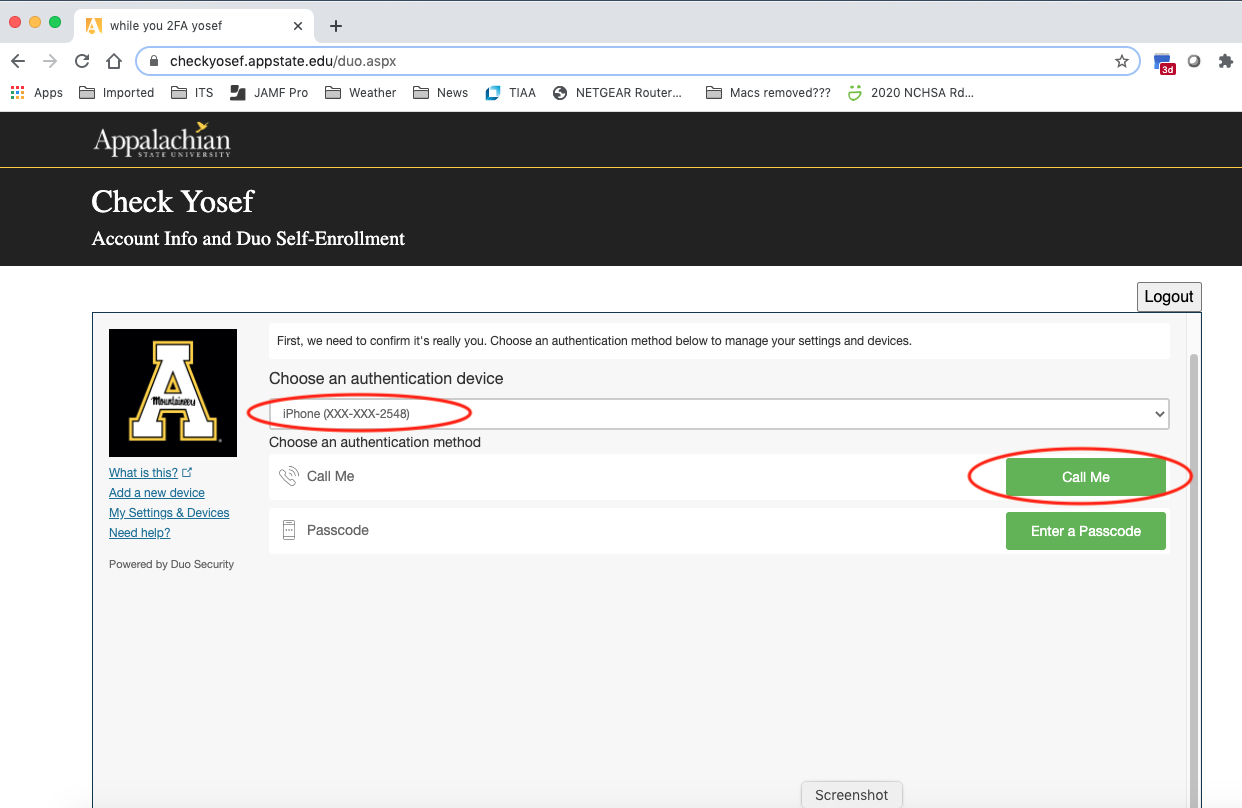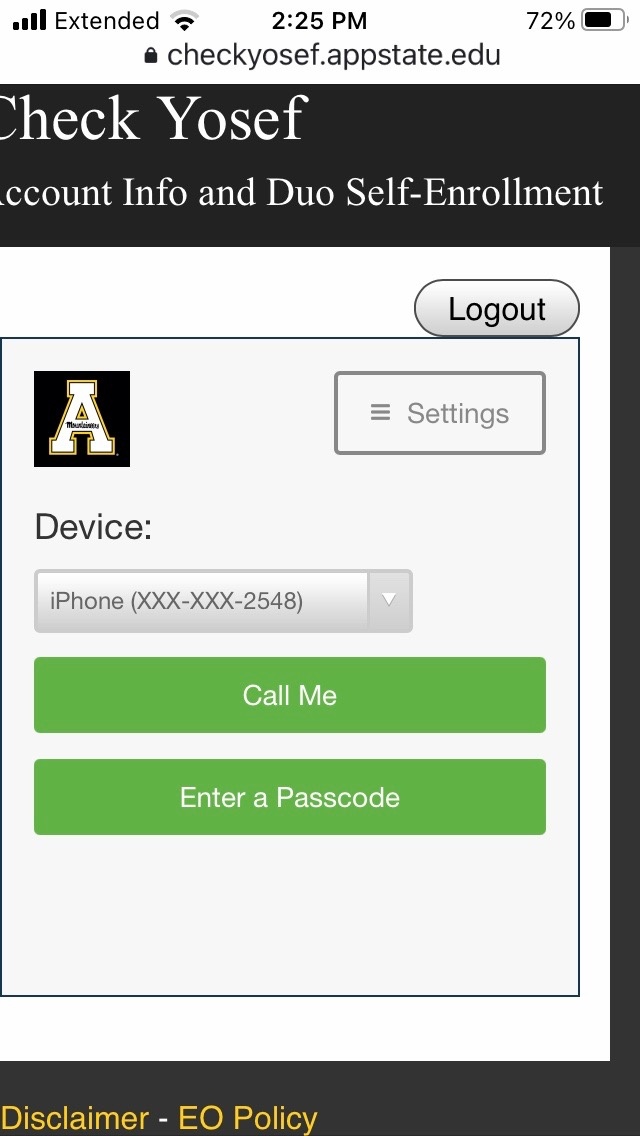 5. In My Devices and Settings, click on Device Options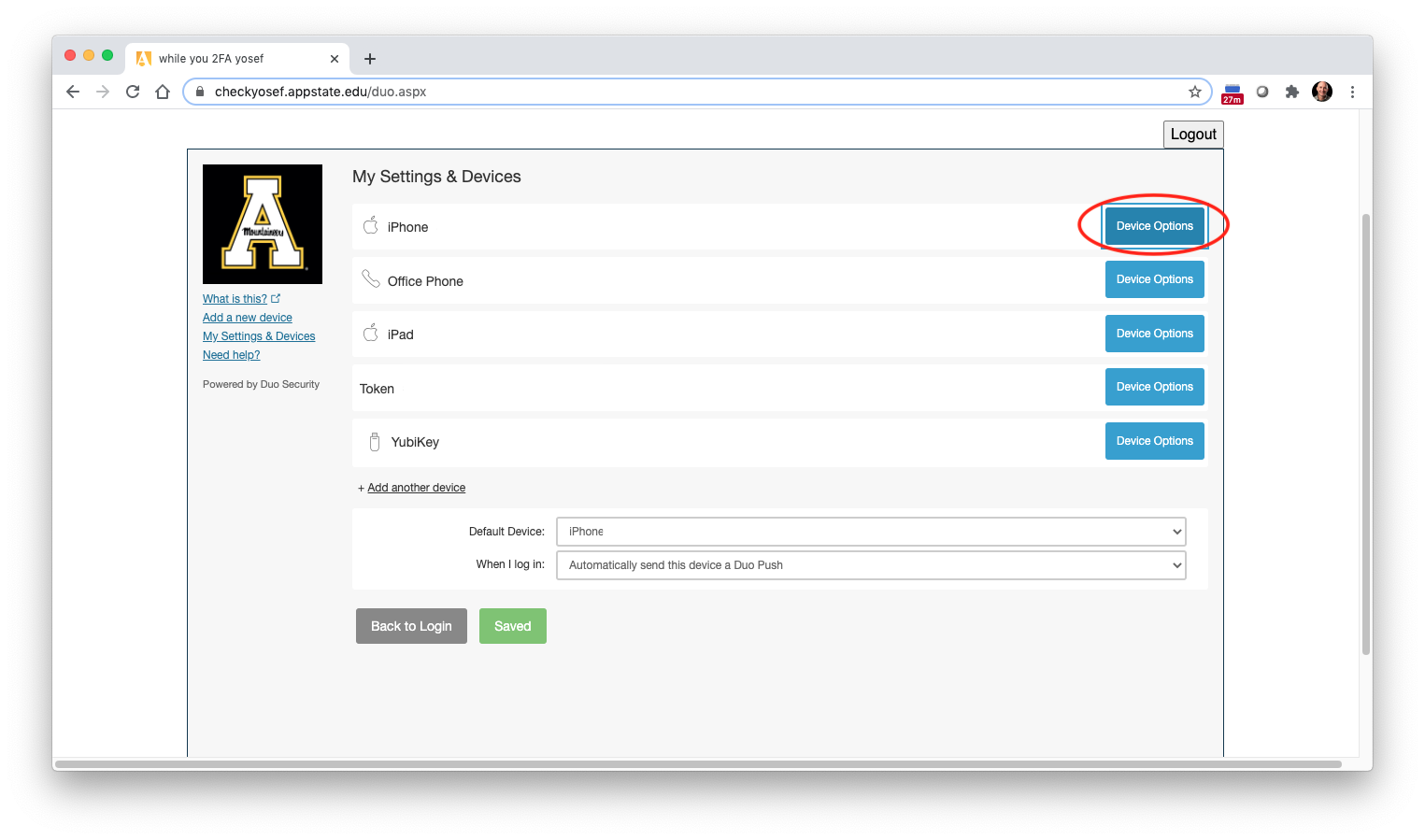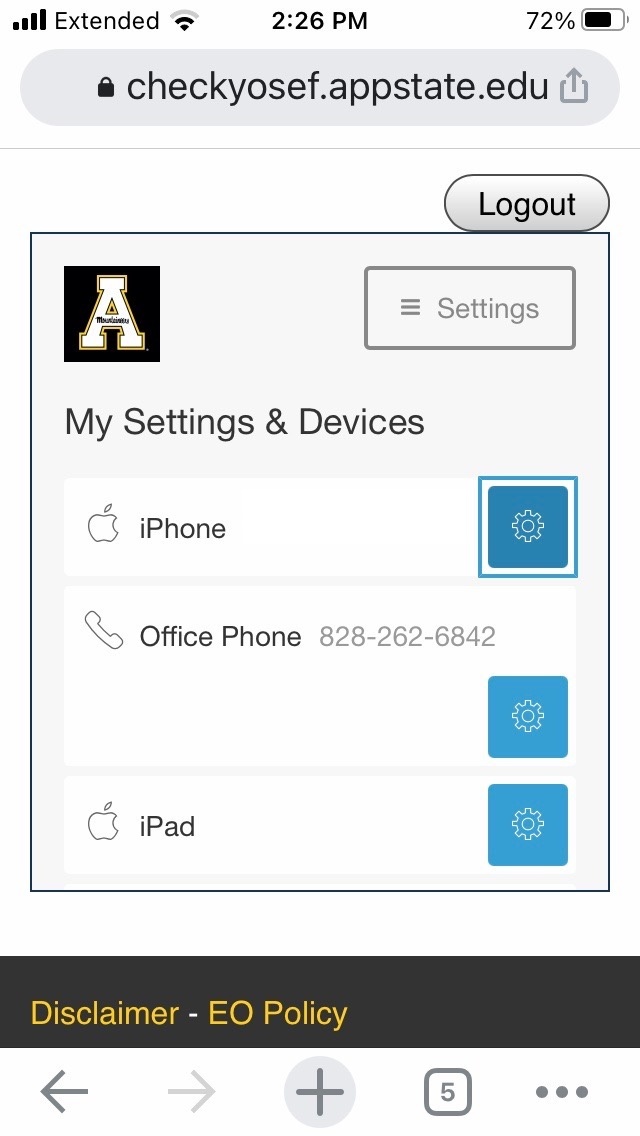 6. Click Activate (or Reactivate) Duo Mobile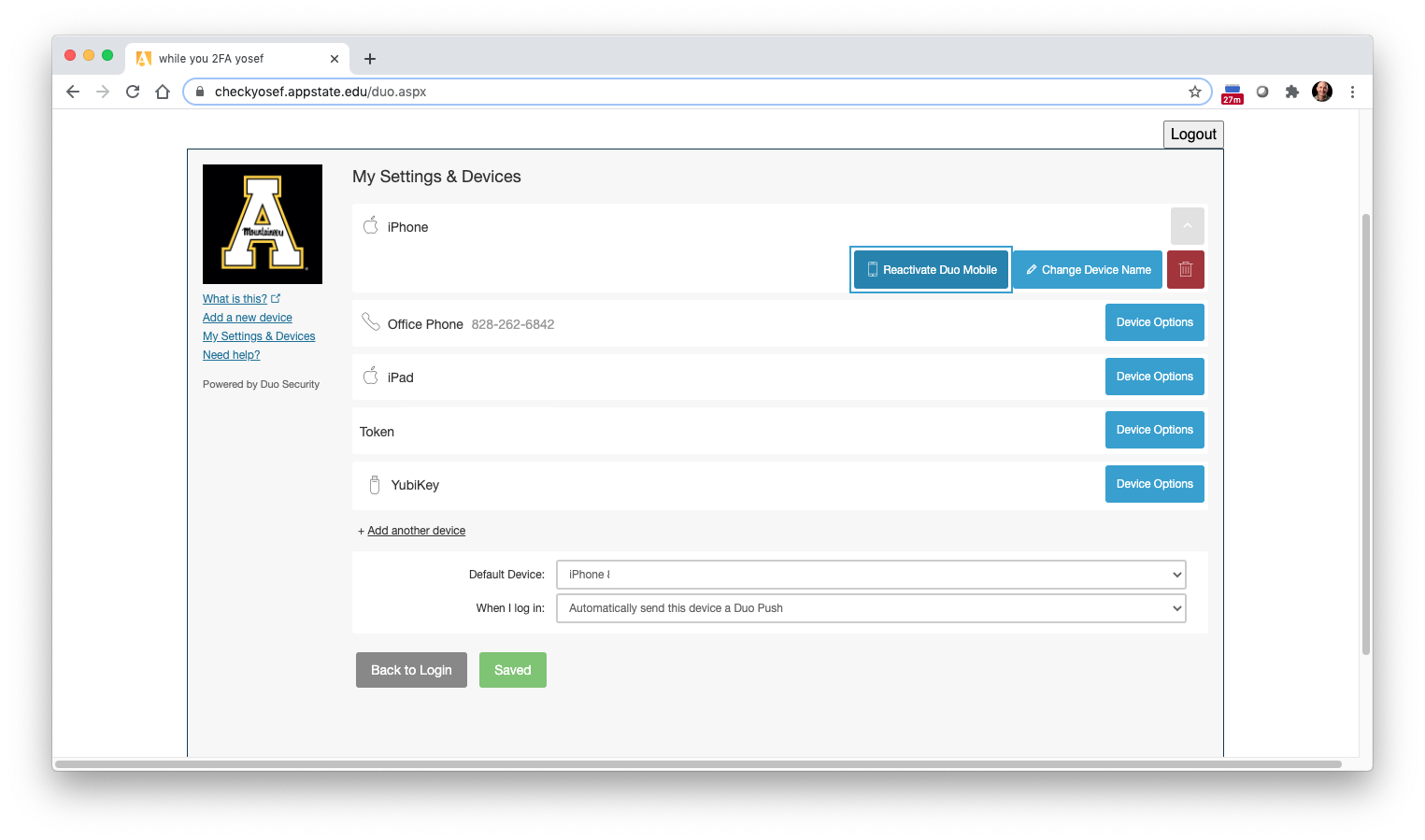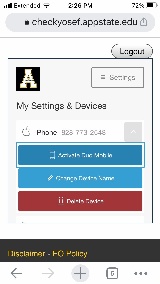 7. Select the Call Me or Text Me option to receive a code. Then enter the 6-digit code in the field provided. Click Verify, then Continue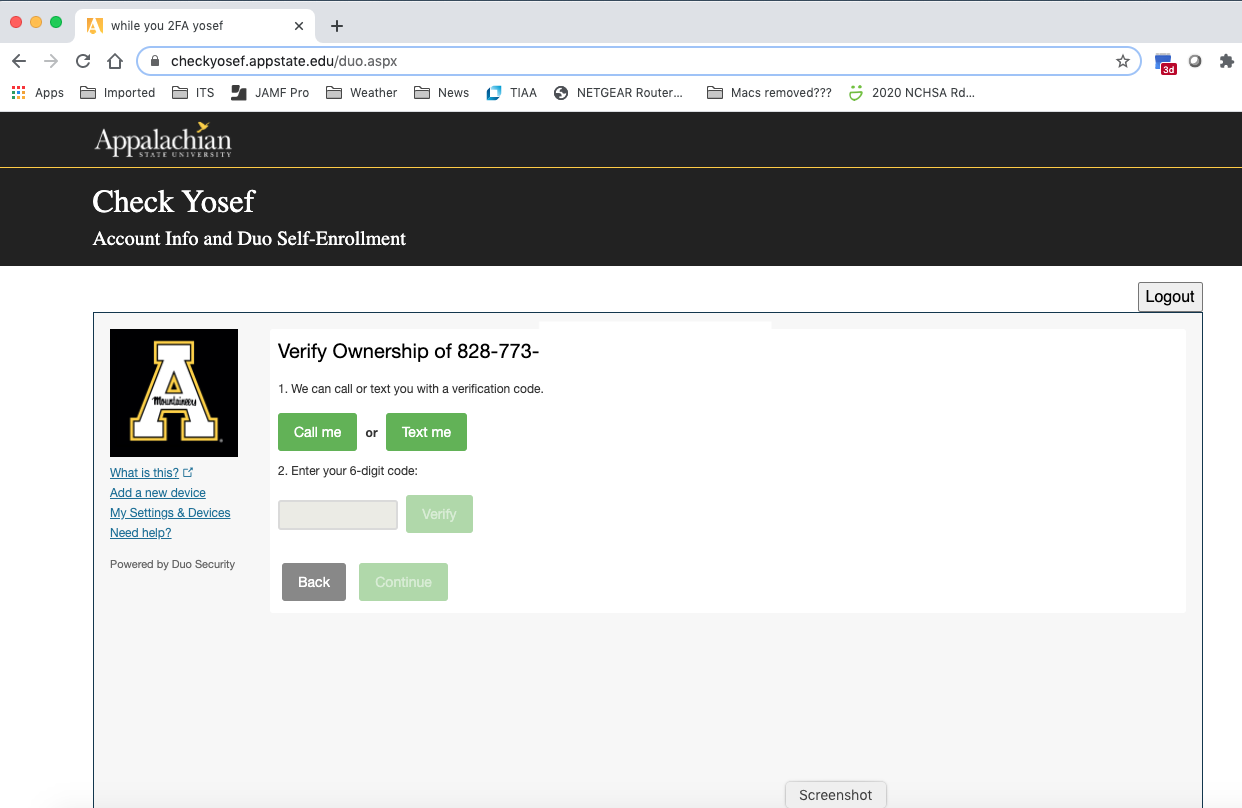 8. Select what type of phone you are using and click I Have Duo Mobile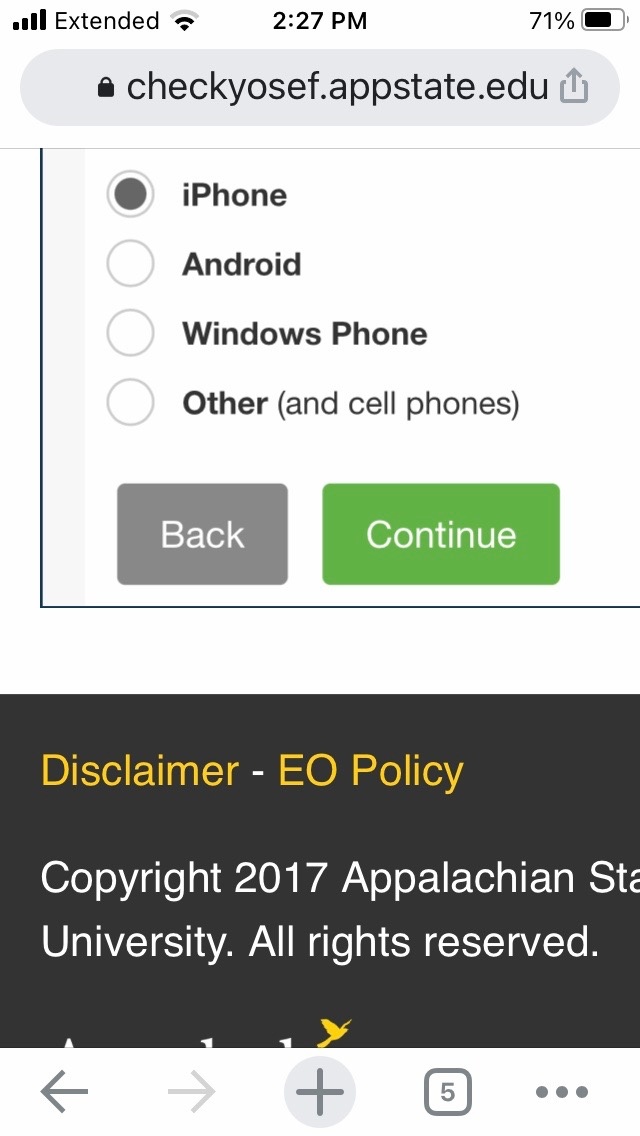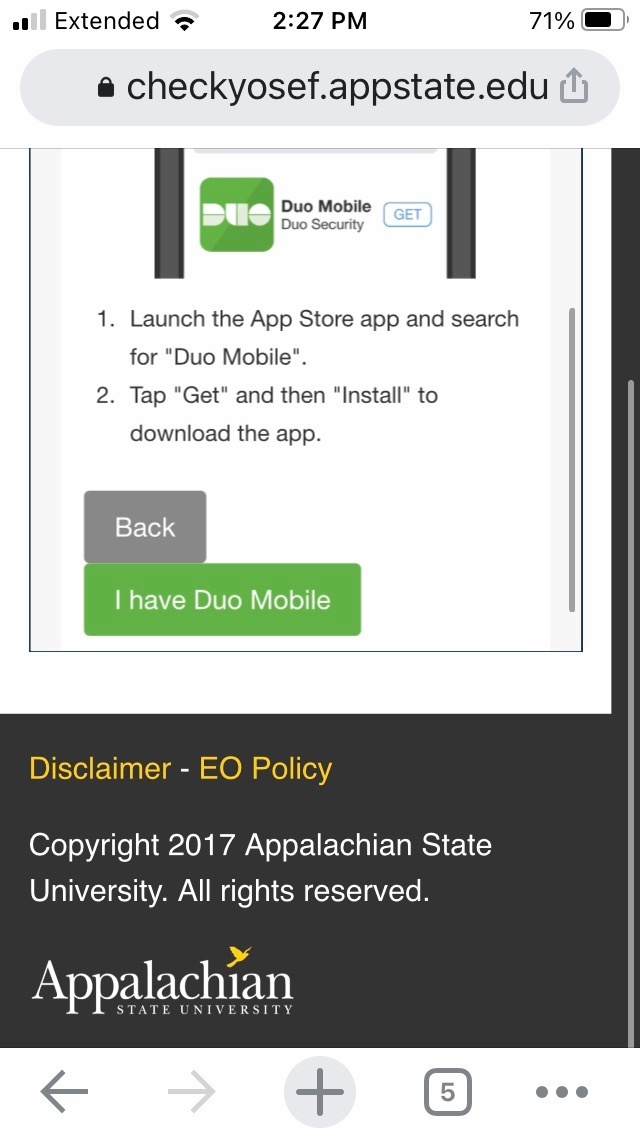 9. If using a computer, open the Duo Mobile app on your phone, select the Add Account or Get Started option, and allow the app to use your camera. Point your phone at the QR code to complete the set up. If you're using a web browser on your smartphone. Click on the Take Me to Duo Mobile Instead link, then click on Take me to Duo Mobile.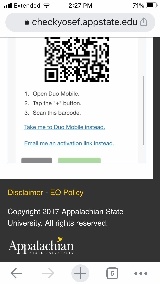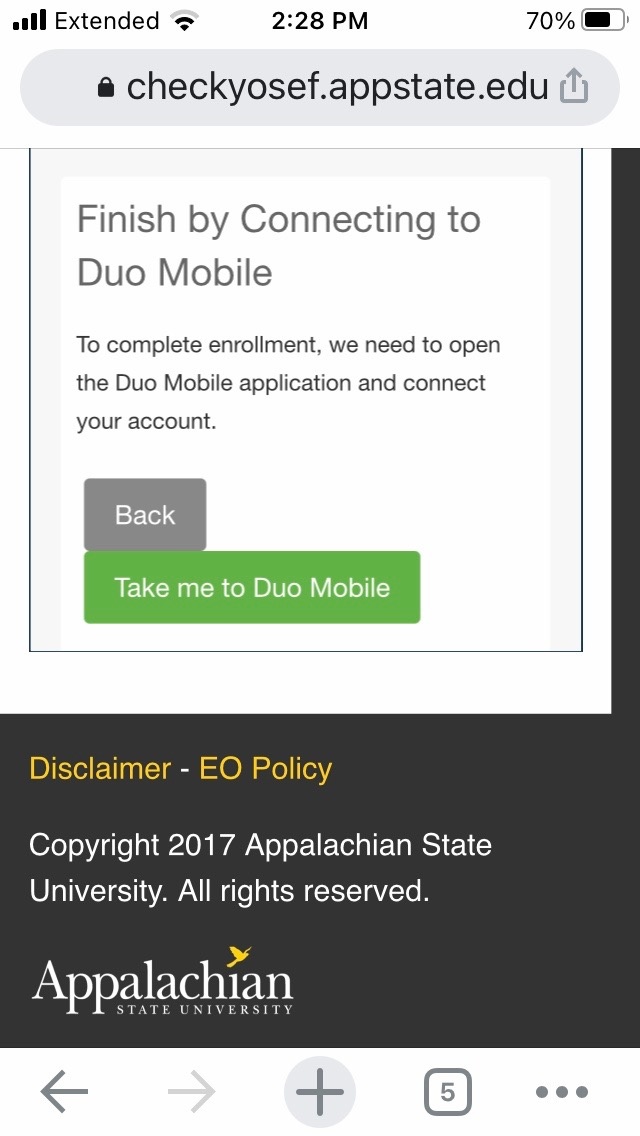 10. The Duo Mobile app now is set up with your Appalachian State University account and you have the ease of using the Send me a Push option.
Related Articles
For more information including resources for support please visit the DUO - 2-Factor Authentication Service Catalog Page.
We value your feedback! Click HERE to suggest updates to an existing article, request a new article, or submit an idea.