...
If you are ready to install the updates now you can click on the alert notification and select Right now. If you need more time before the updates are installed click the X and you will be reminded again in four hours.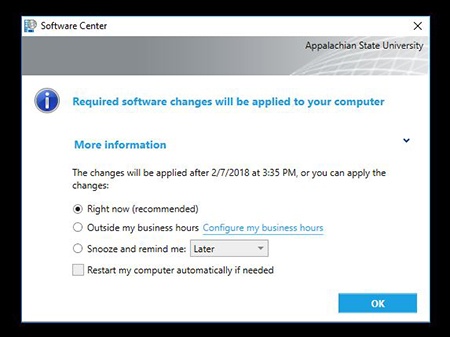 Image Modified
If updates are continually postponed and the 7 day deadline is reached, the updates will begin installing automatically with the following notification.
...
After updates have installed, the following notification will display a 90 minute countdown before the computer restarts.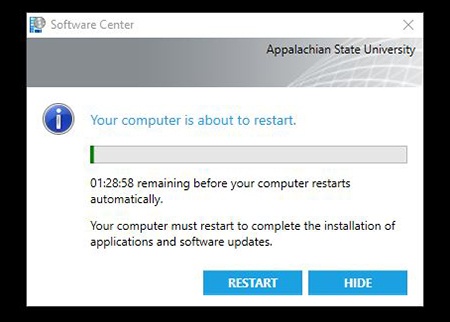 Image Modified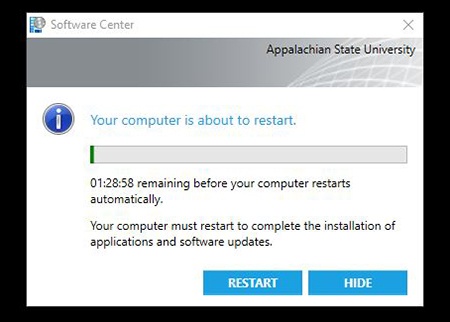 Image Removed
Apple macOS
On a University-managed Mac, your Mac will check for Apple software updates daily. The following scenarios could occur:
...
Content by Label
| | |
| --- | --- |
| showLabels | false |
| max | 50 |
| showSpace | false |
| sort | title |
| excludeCurrent | true |
| cql | label = "network-management" and space = "ATKB" |
We value your feedback! Click 

HERE

 to suggest updates to an existing article, request a new article, or submit an idea.