...
If a restart is required and a user is logged in, they receive the following notification and a deadline is set for 7 days from the time of that notification. They will get the notification every day until the deadline expires.  

If you Dismiss the notification you can always check Self Service in Applications folder or the Self Service App on the DOCK to see if Updates are available to install.  There will be a red circle with a number of the updates available.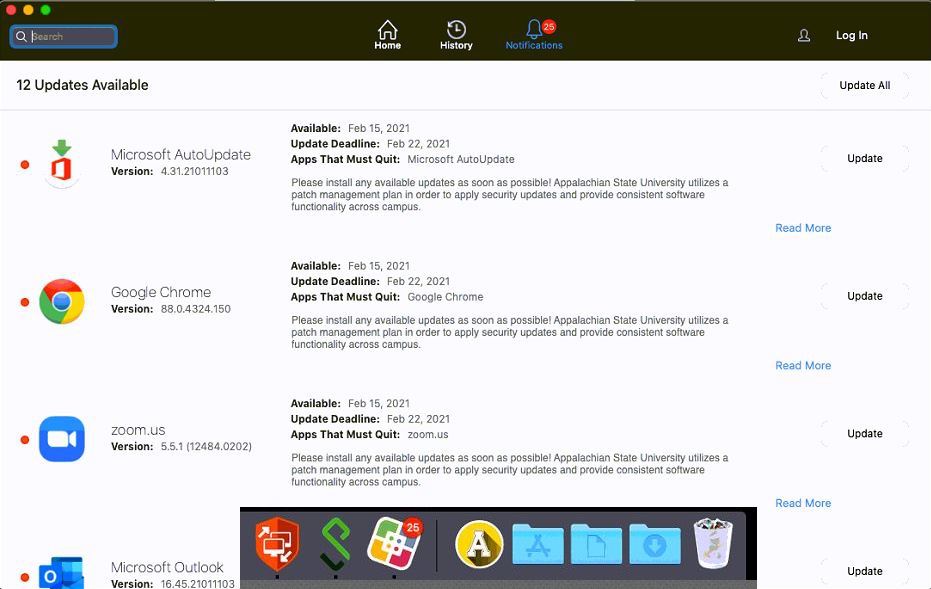 Image Removed
Once the 7 day deadline has passed since first being notified of needing to restart, the following notification will display with a 15 minute countdown.
...