Click on the

Go

menu

In the Finder Menu Bar, click on 

Go

, then

"

Connect to Server

..."
      2.  In the Server Address: field type the following   field, type the path to the directory you want to map.  This can be your Home folder like smb://ustor.appstate.edu/  You can add the root folder name here if desired to save some clicks.  (Ex. username or a Shared folder such as smb://ustor.appstate.edu/ITS/Support/HelpDesk).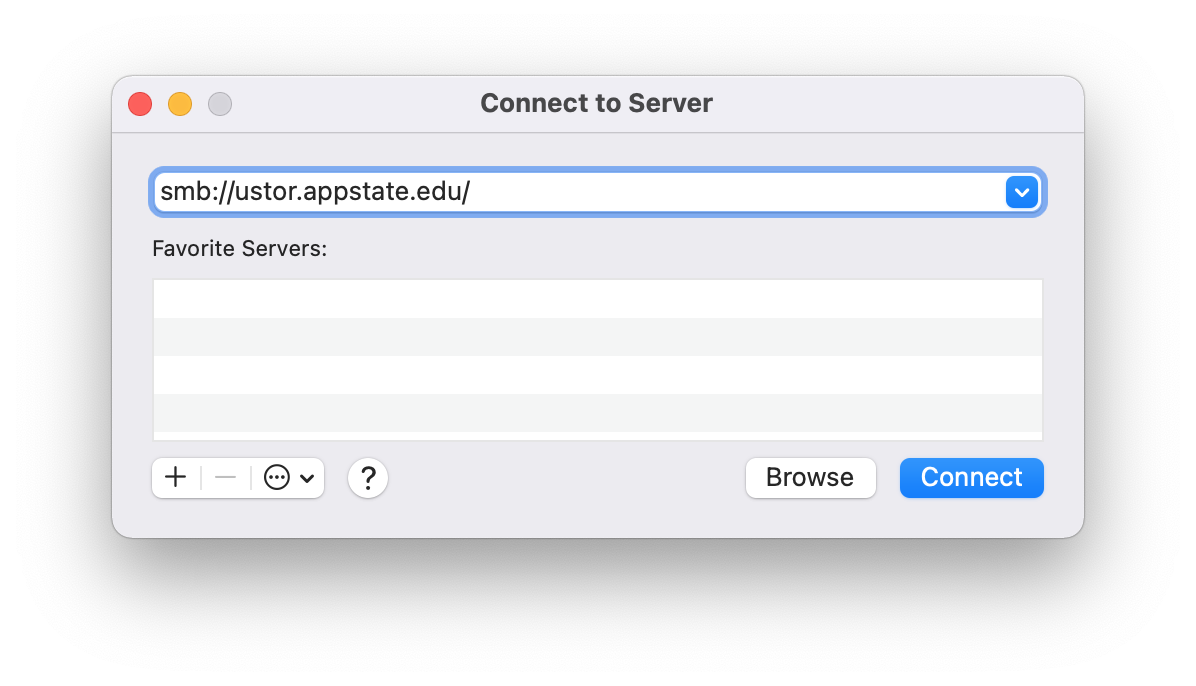 3.  Click Connect and login with your university AppState credentials.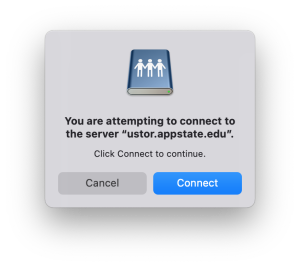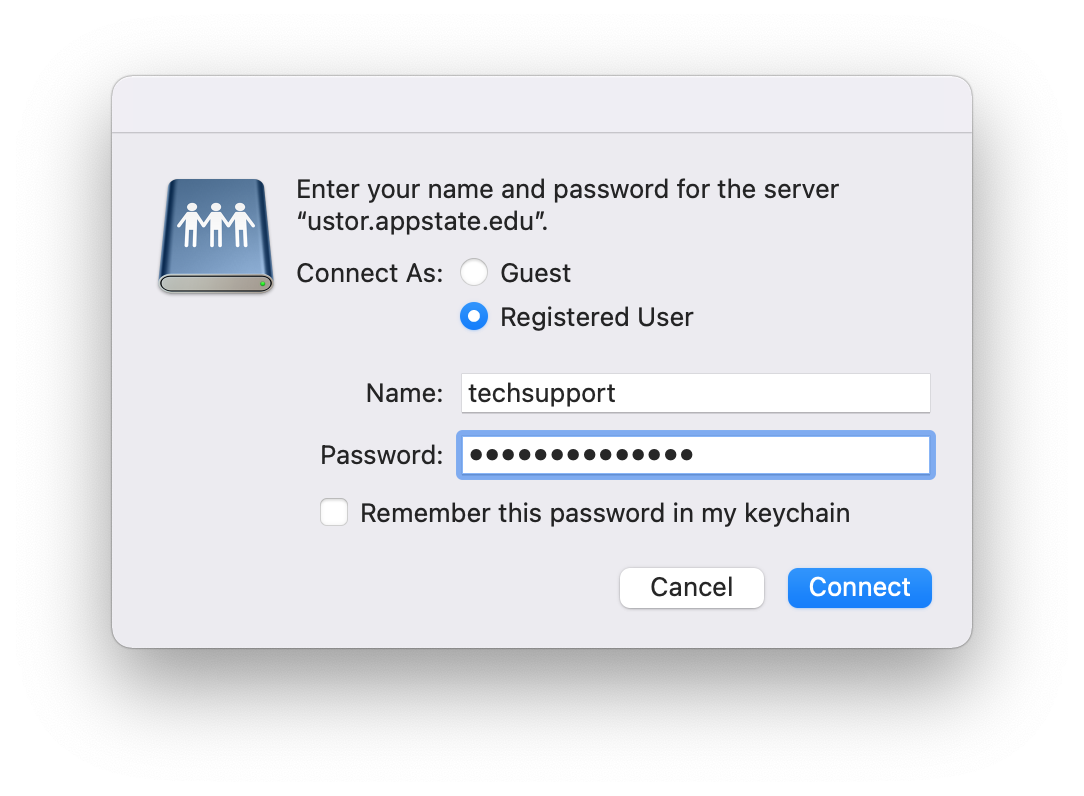 4.  This will open the uStor folder and create an icon on the desktop. 
...