...
From your computer, send your print job to either of the following print destinations (this will be the same for all employees on campus):

ASU-SHARP-BW

for Black and White printing

ASU-SHARP-COLOR

for Color printing
Once sent, print jobs will be held in the queue for 24 hours.
...
3. Once you are logged in, you will see the PaperCut main menu with a message indicating pending print jobs. Press Print all to release all print jobs or press Print Release (the button in the middle) to see your current the full list of pending print jobs: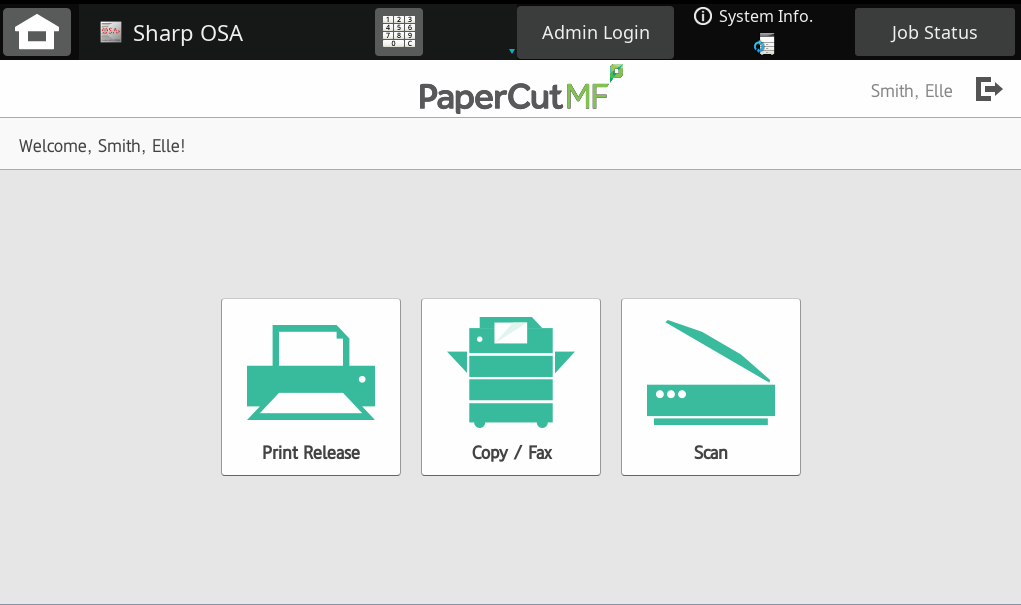 Image Removed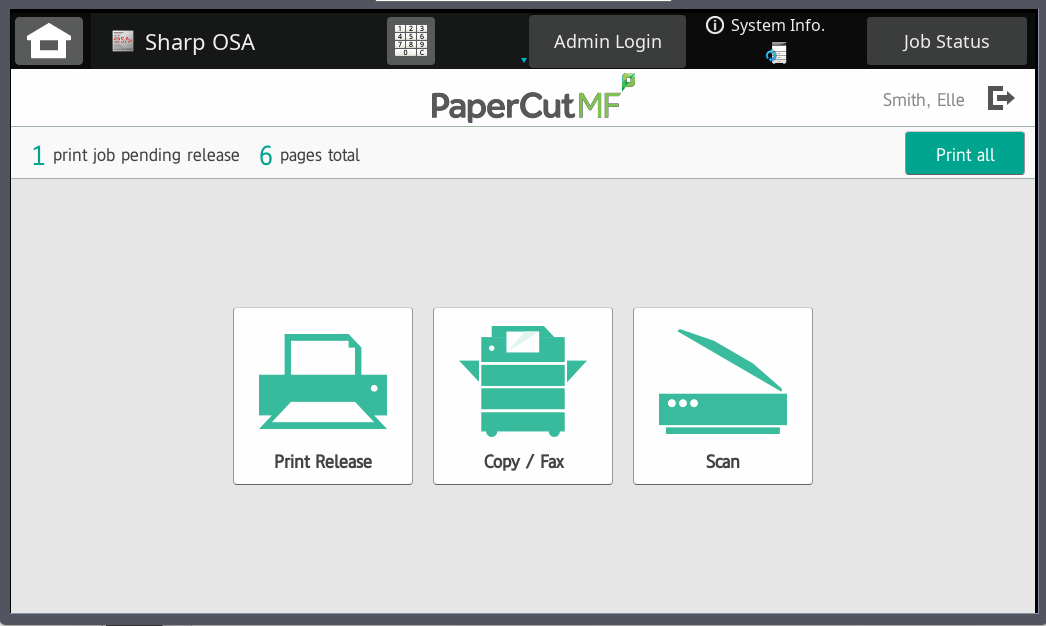 Image Added
4. The next screen will show a list of your pending print jobs. Select the print job(s) you want to release (a check mark will appear when a job(s) is selected. All print jobs are held for 24 hours if they are not printed.). 
You can adjust the print options, such as quantity, for a specific job by clicking the

right arrow

next to the print job you want to change. 

You can also select

print options

on this screen such as grayscale for black and white and 2-sided printing (at the bottom of the screen).

Press the Print

button (lower right corner of the screen) to release the print job and print your document (Students will see the print job cost in the print job details header.)



5. Next, press the account that you want to print from. Either a personal student account, or a department account (for Faculty, Staff, Graduate students, and student employees).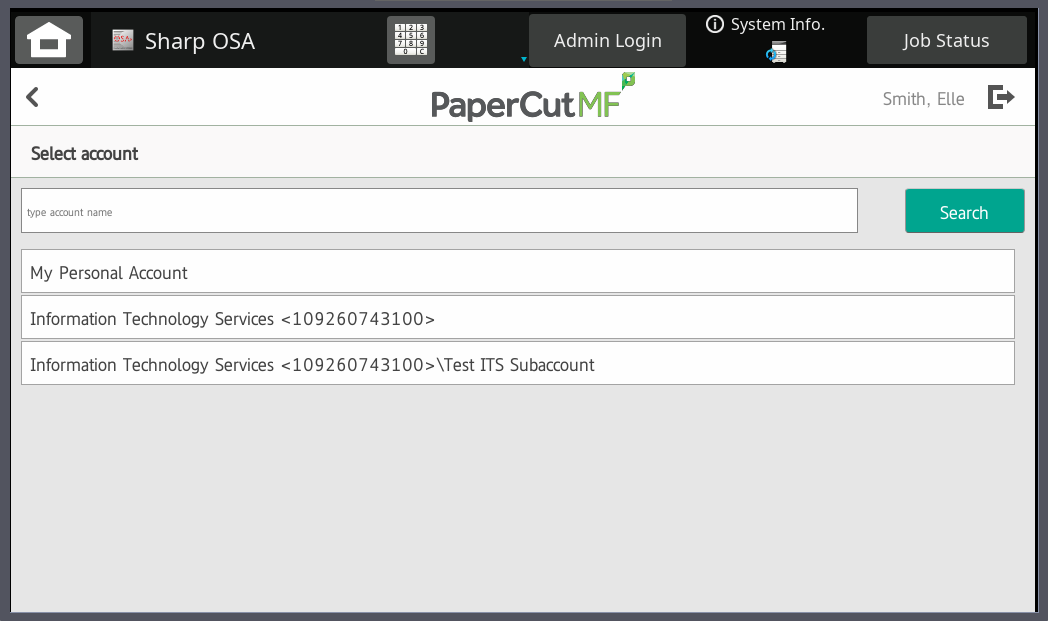 Image Added

6. After your print job has released, press . Press the logout icon in the top right of the screen (to the right of your name ) to logout or press the home icon in the top left of the screen to go back to the main screen.
...