...
4. Next, click the account that you want to copy from. Either a personal student account, or a department account (for Faculty, Staff, Graduate students, and student employees).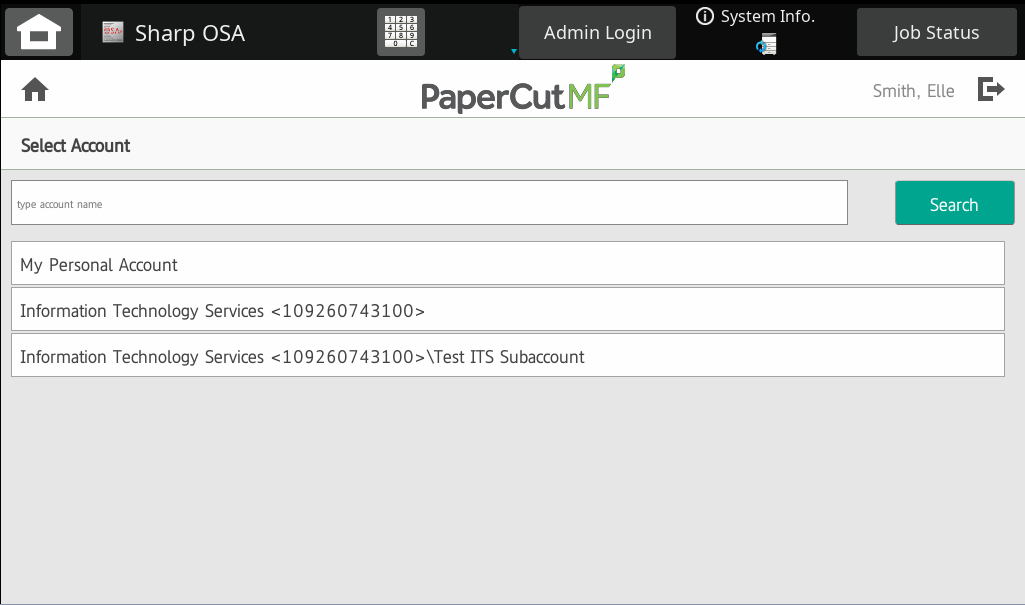 5. click Click Copy.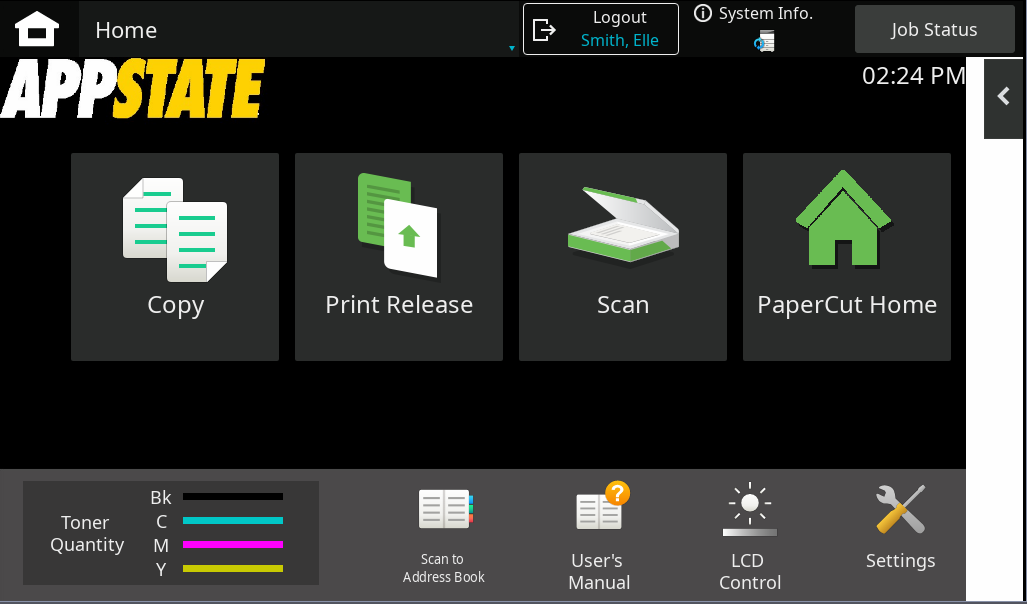 6. From the next screen you can adjust copier settings, as usual, such as color mode, paper type, two-sided printing, staple, hole-punch, etc. click CA to clear everything back to default or click C to clear the number of copies. 
...