...
4. This will take you to a familiar Sharp Copier menu. Click Copy from the next menu (on the far left).
5. From here you can adjust copier settings, as usual, such as color mode, paper type, two-sided printing, staple, hole-punch, etc.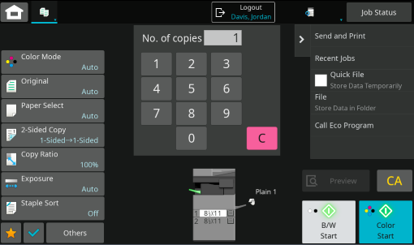 6. Once you have adjusted any settings, click either the B/W Start or Color Start button in the bottom right of the screen, to begin copying your document.
...