...
Info
Detailed Documentation on how to
...
...
Info
Content by Label Macro can be found here.
Step-by-step guide
...
...
Click on the Content by Label Macro and choose Edit

Add the label of the related articles you want listed into the Label Box

Remove the "Content-by-label" label from the Label Box by clicking on the x

Click Save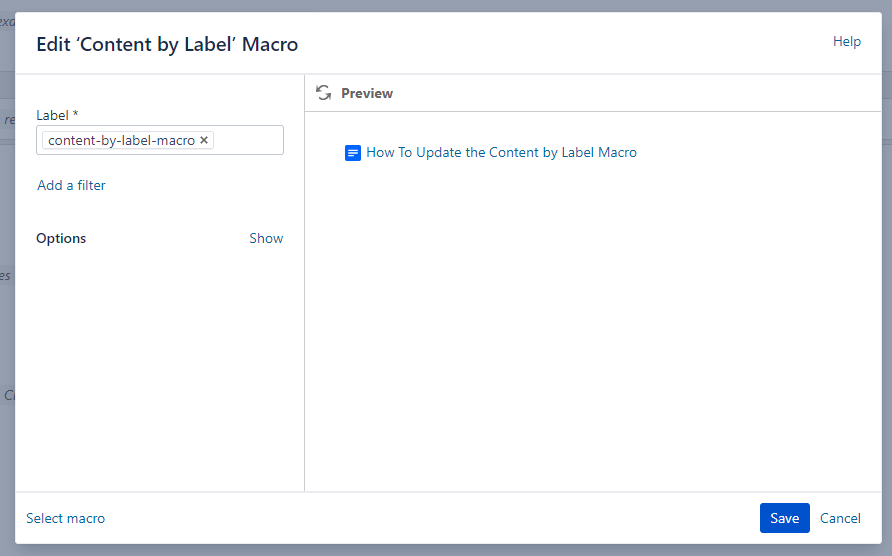 Image Added
Related Articles
Content by Label
showLabels
false
max

50

spaces

20

ATKB

showSpace
false

sort

title

type

page

excludeCurrent

true

cql
label = "

kb-how-to-article"

confluence" and type = "page" and space = "ATKB"

labels

confluence
We value your feedback! Click 

HERE

 to suggest updates to an existing article, request a new article, or submit an idea.