...
From the main course page, click the gear icon at the top right.
In the gear menu, click Gradebook setup.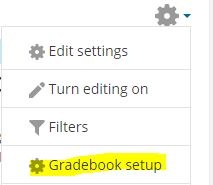 Image Modified
On the Gradebook setup page, click the Export link.

Click the Excel spreadsheet link.
The page also lists all graded activities in the course. You can select them all to get a local copy of your gradebook. If you are only looking for a roster, click None at the bottom to de-select all the grade items.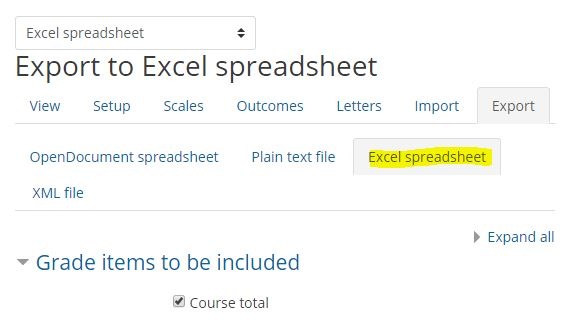 Image Modified
Click the Download button at the bottom of the page. If you selected None to receive no grade items, you will still get an Excel file with students' first names, last names, Banner IDs, and email addresses.
Related Articles
Content by Label
showLabels
false
max

20

100

showSpace
false

sort

title

cql
label = "kb-how-to-article"