...


STEP 2: Read Additional Instructions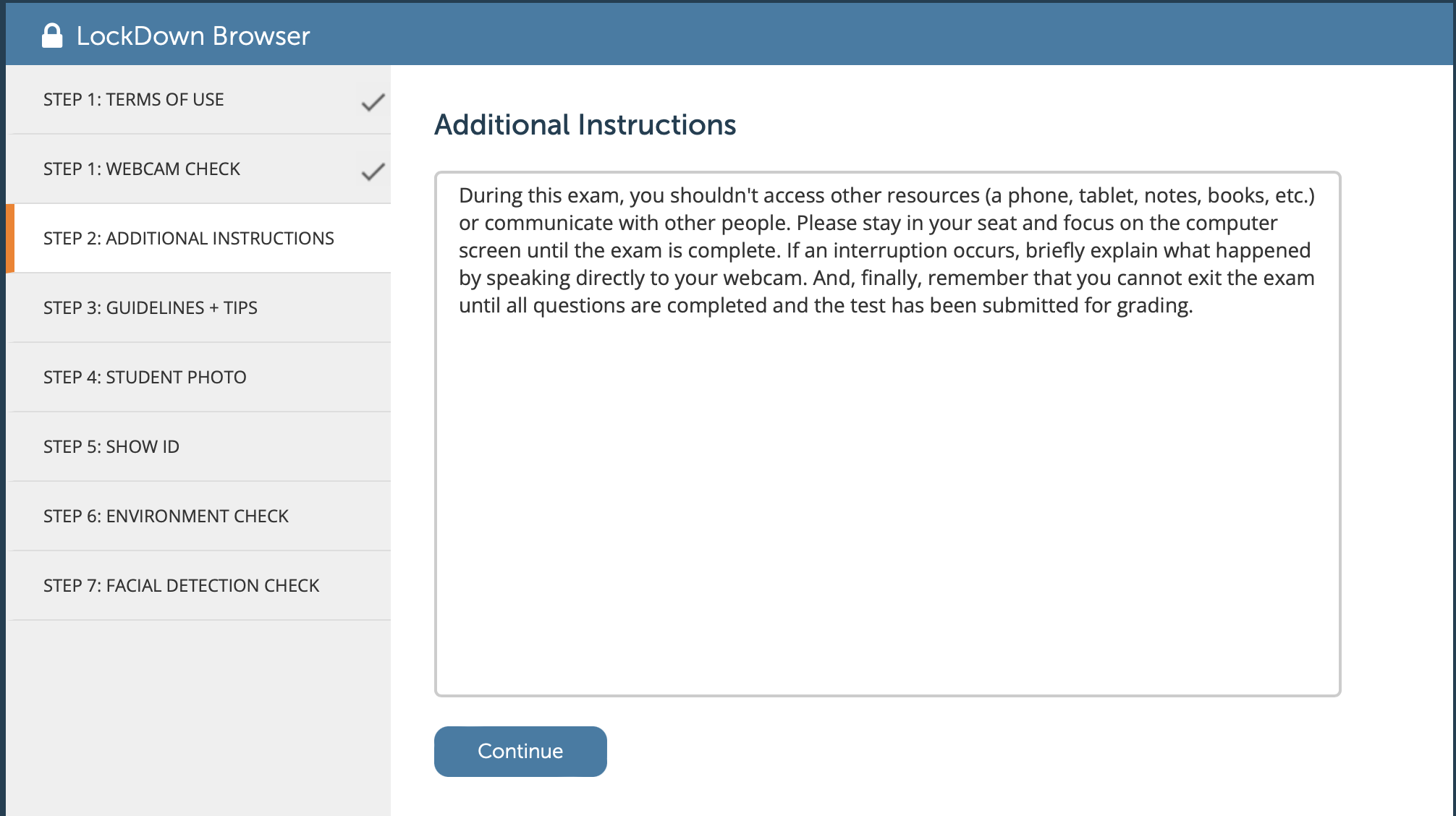 STEP 3: Guidelines + Tips | Good to Note: Very useful for any online meeting, presentation, or when performing a recorded response.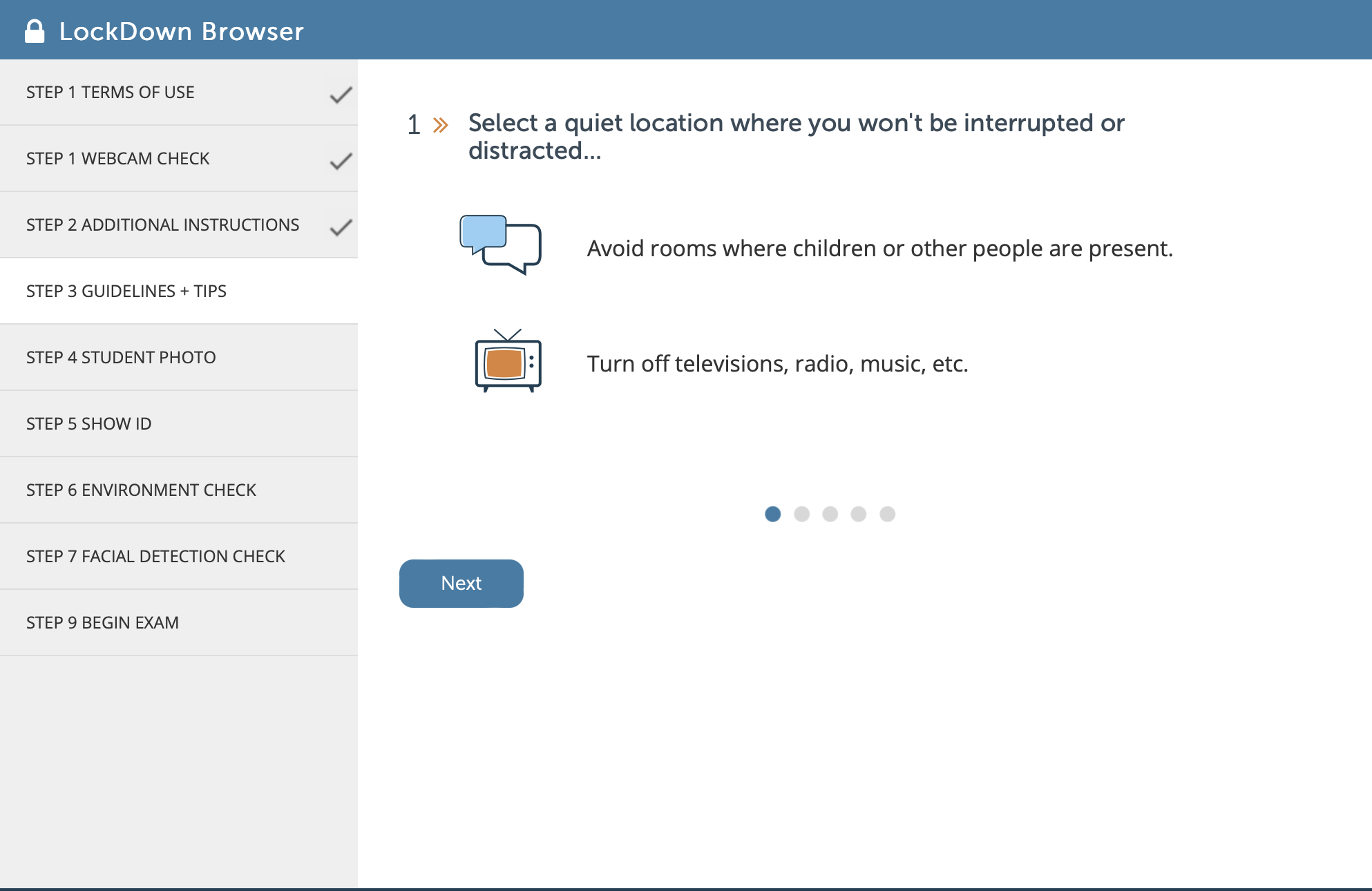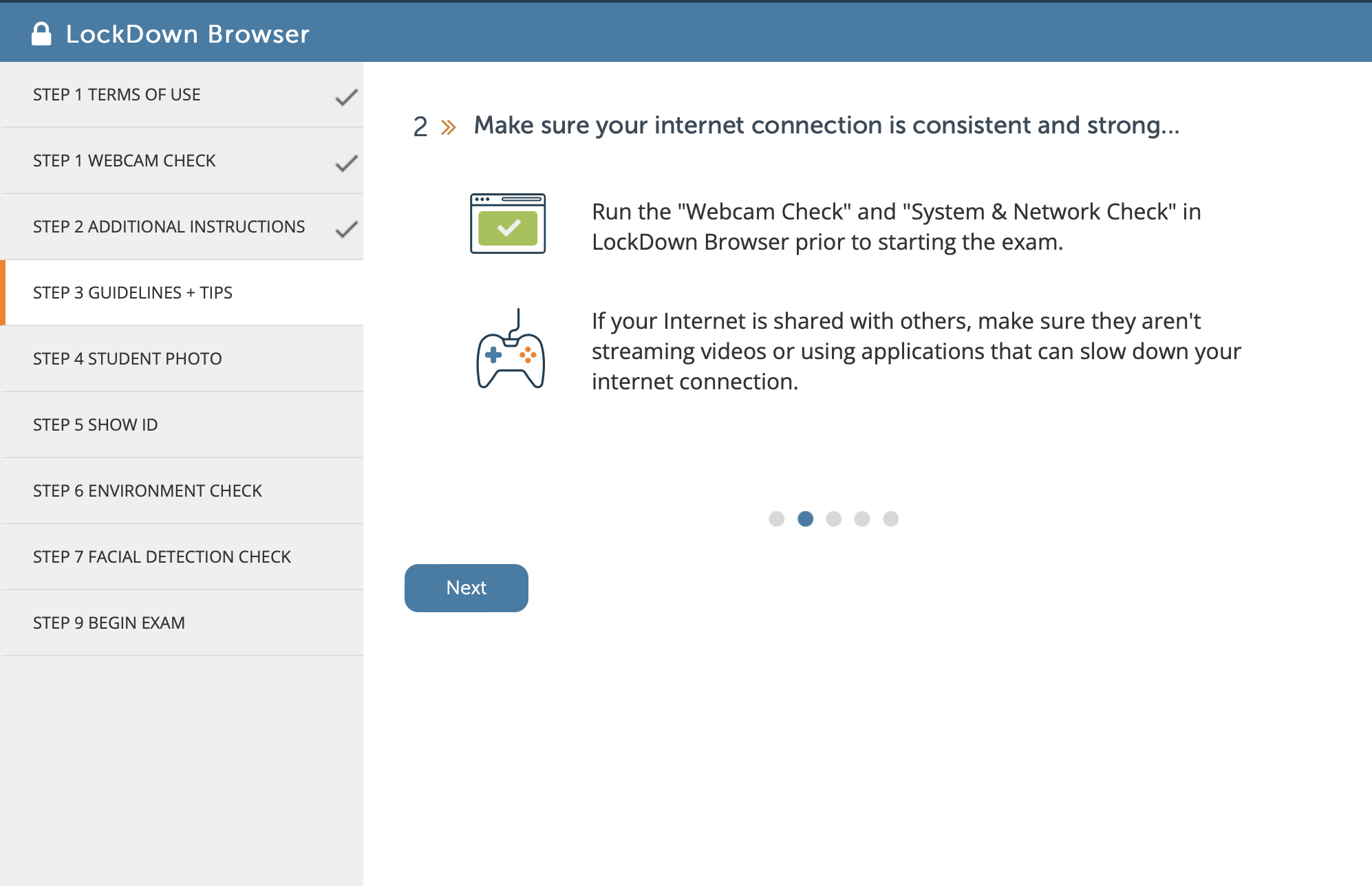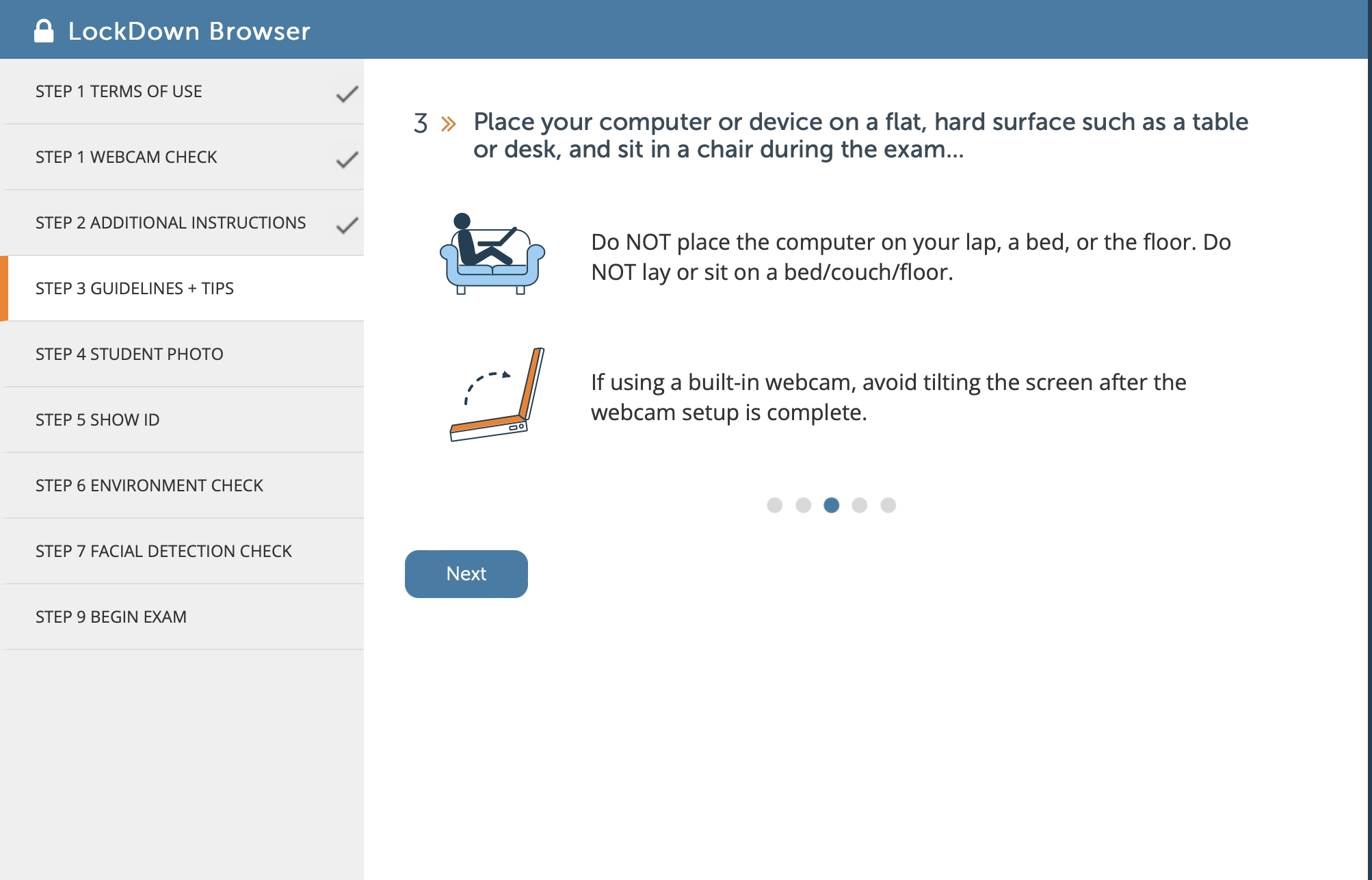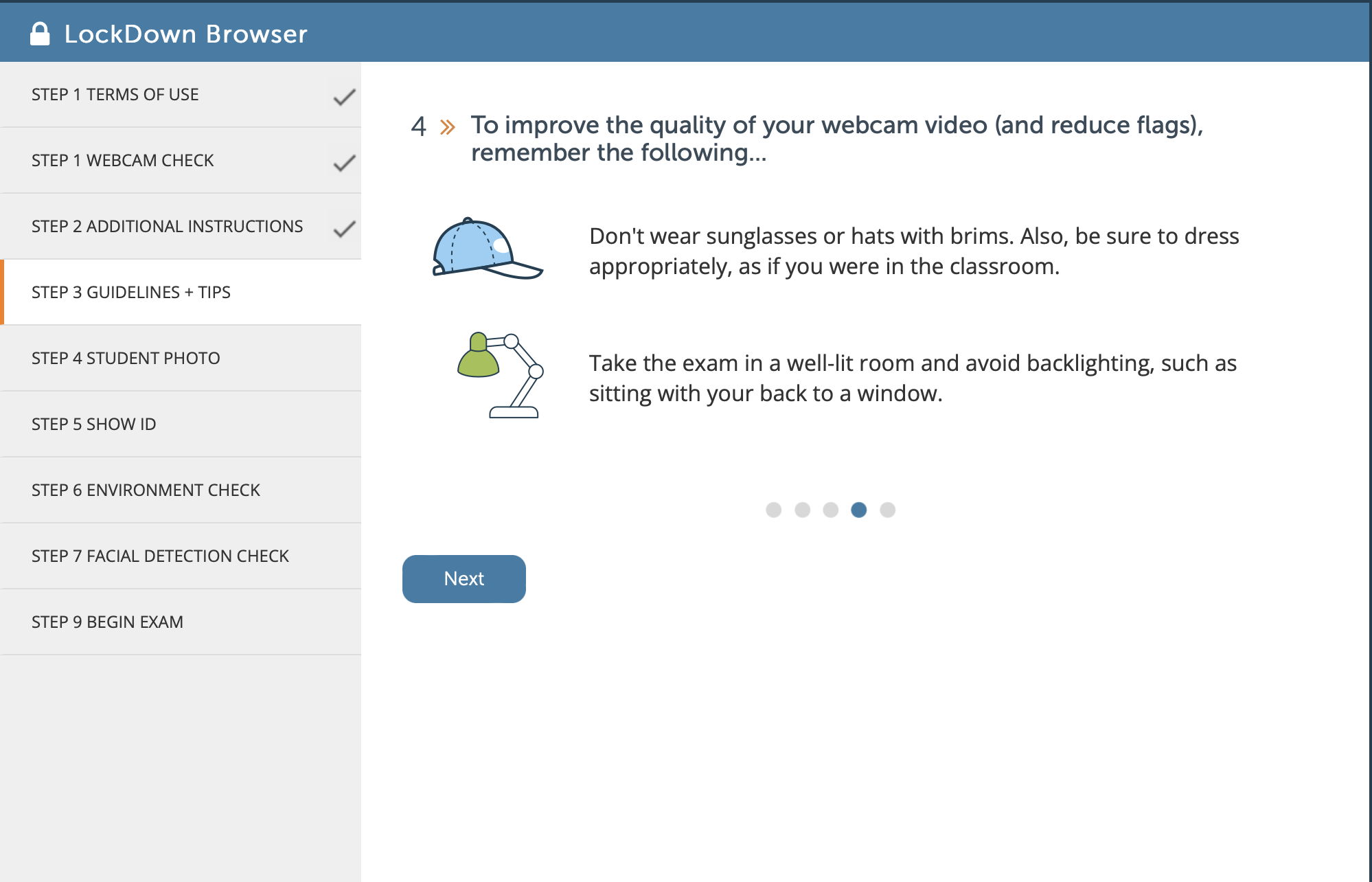 Image Added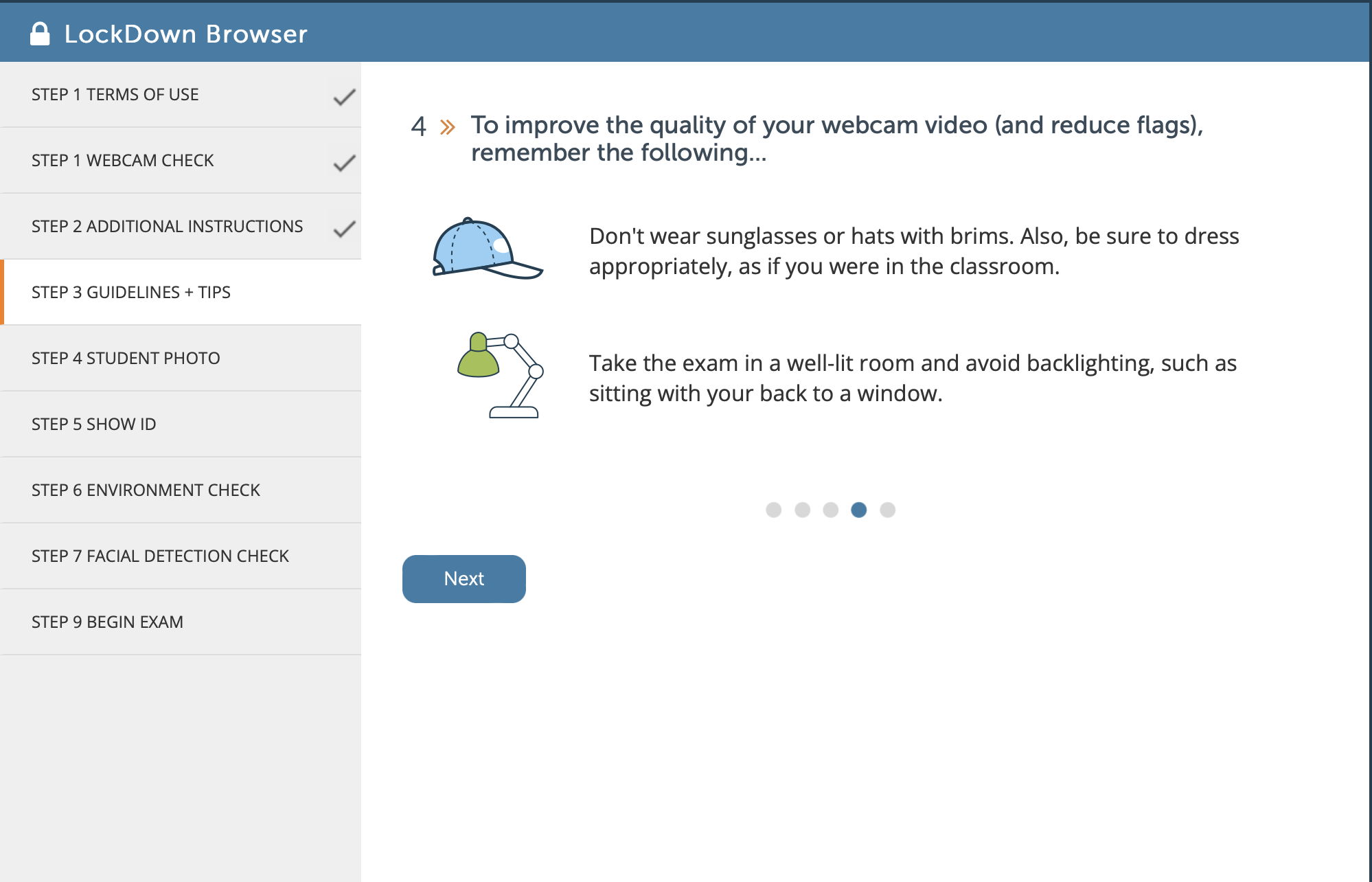 Image Removed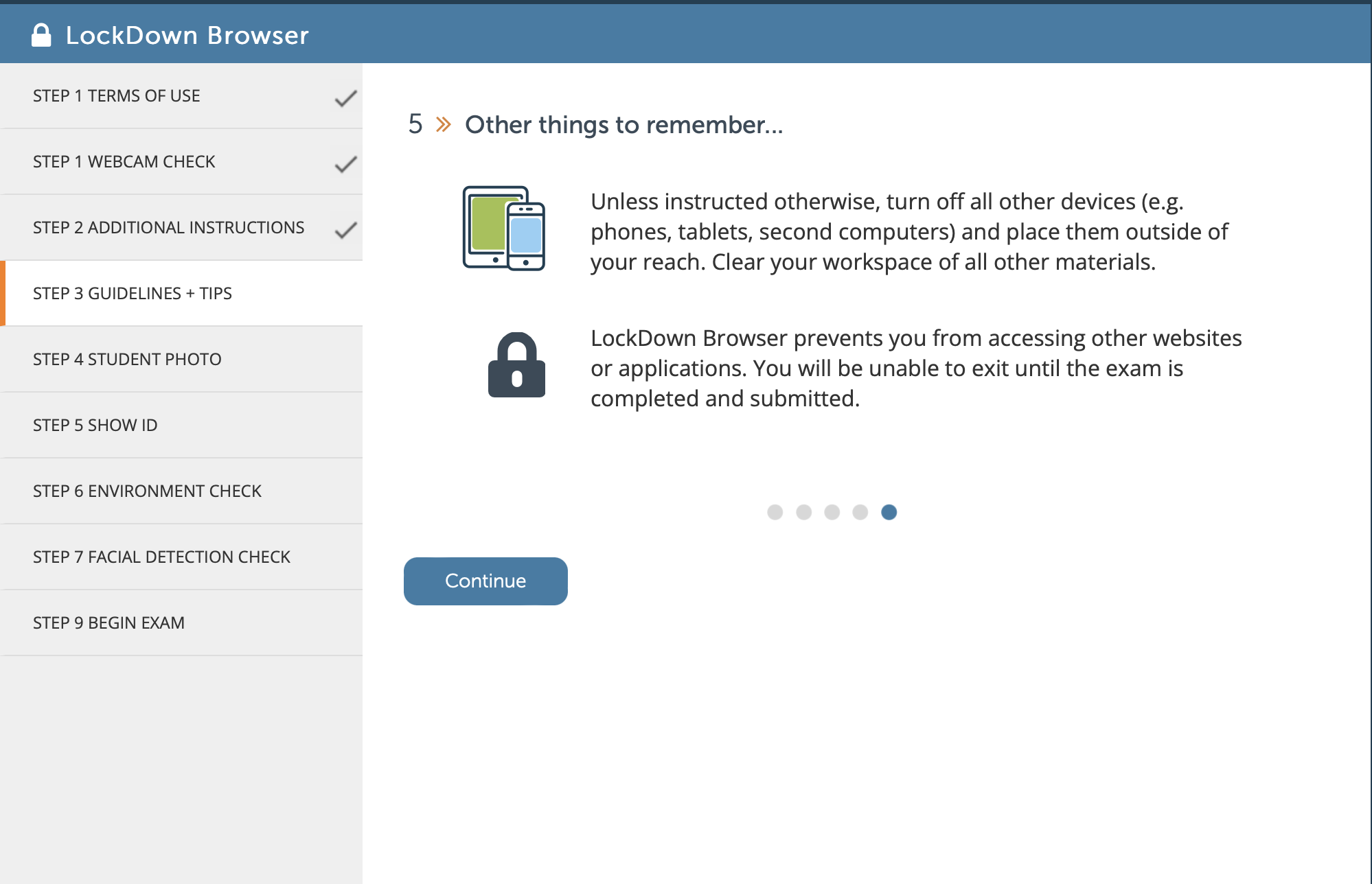 STEP 4: Student Photo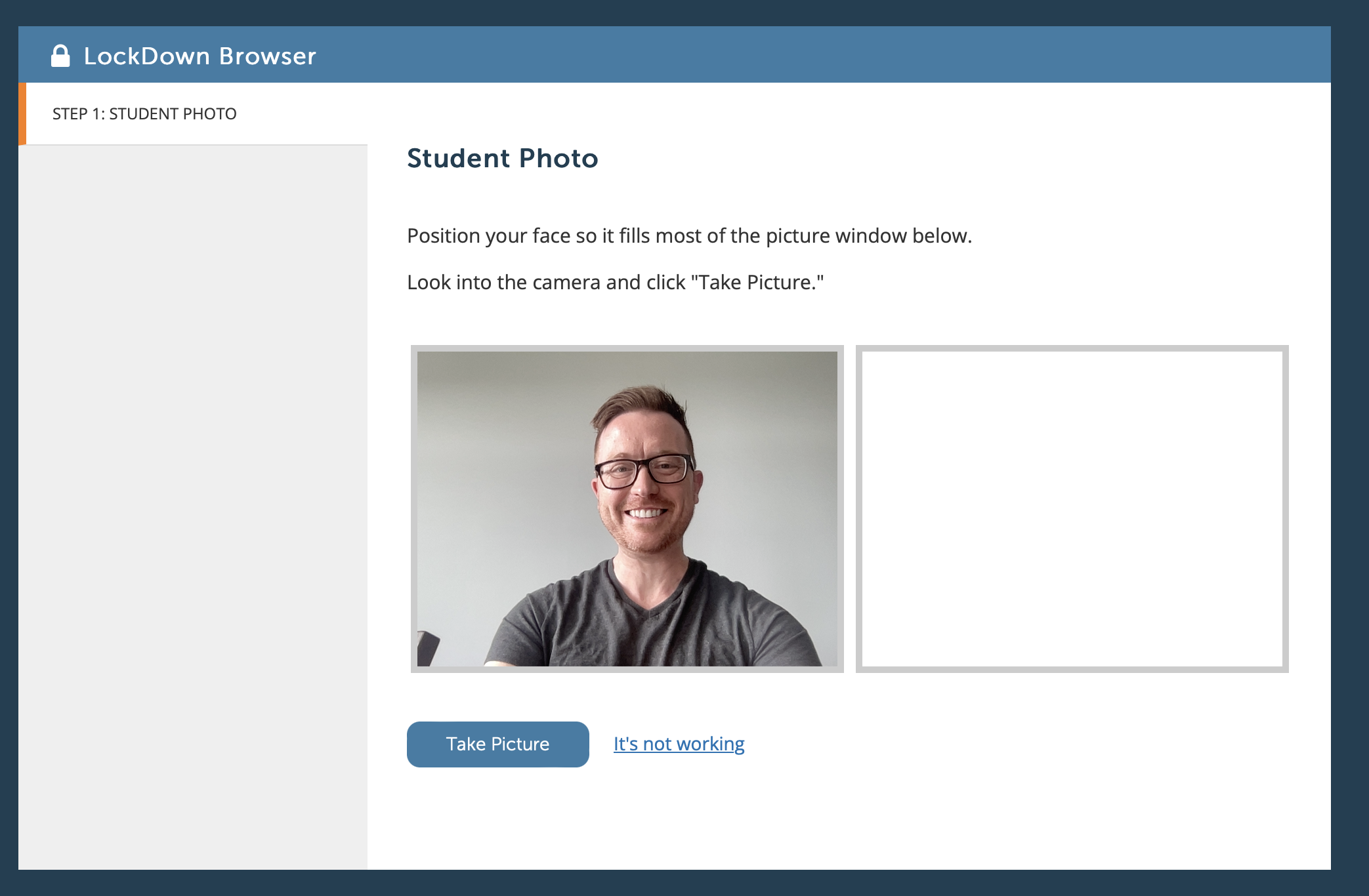 STEP 5: Show ID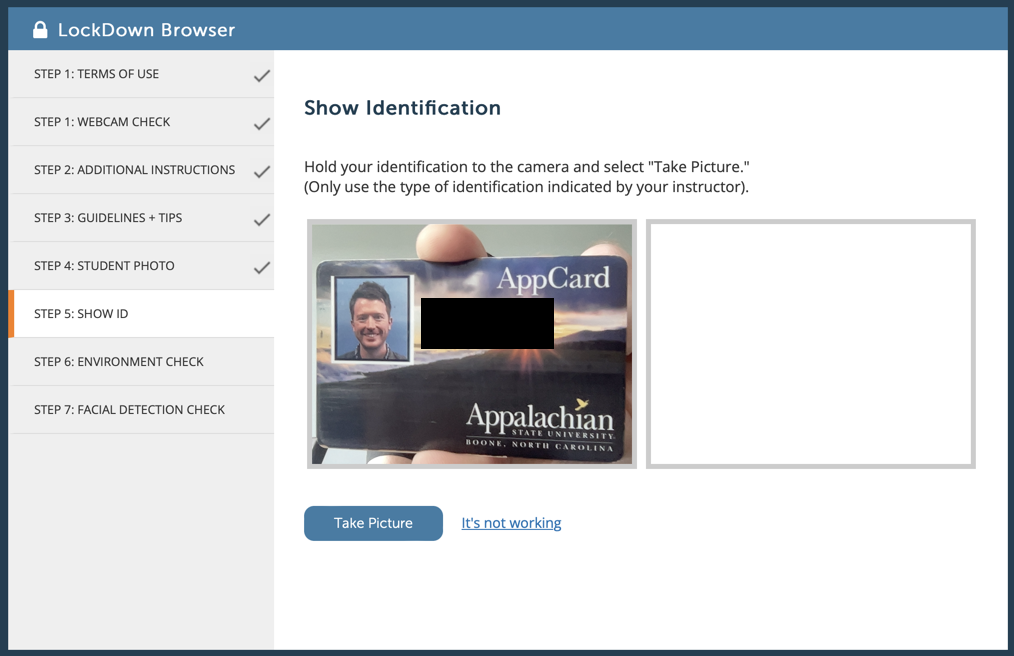 STEP 6: Environmental Check

Widget Connector
| | |
| --- | --- |
| url | https://www.youtube.com/watch?v=D23ZrtwFaoE |
STEP 7
: Facial Detection Check
The quiz will begin after the startup sequence is complete. You cannot exit Lockdown Browser until the quiz is submitted for grading.

Again, these steps highlight the startup sequence and the options listed depend on the settings chosen by your teacher. Follow the instructions and note your progress along the left side of the screen.
...