...
Info
While meetings can be started and scheduled from the Zoom web portal, you can also schedule/start meetings directly from the Zoom application. It is also important to access the Zoom application to set certain in-app settings, including Virtual Background, Audio/Video settings, as well as other options.
Step-by-step guide
Go to

Appalchian

Appalachian

's Zoom's Download Center to download the Zoom Client for Meetings.
Click Sign In, then click Sign In with SSO.
When prompted for the domain, enter appstate (not appstate.edu).
You will be directed on the next screen to login.
Upon successful authentication, the Zoom client will load the Home screen.
On the

Homepage

Home

tab

, you can click to start a new meeting or click to schedule one in the future.
Image Modified
Check Existing Zoom Meetings
Click on the Meetings tab to view your upcoming meetings and your previously recorded meetings.
Image Removed

Image Added
General Settings
Click on the gear Gear icon in the top-right corner to change your settings.
Image Removed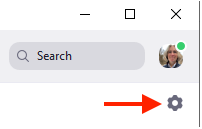 Image Added
Update your client
Click your profile picture and select Profile picture to edit your Profile, set your status, and most importantly, Check for updates. Some updates occur automatically due to the nature of the changes, but most updates are initiated manually.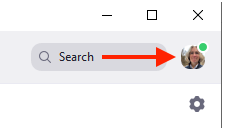 Image Added


Widget Connector
| | |
| --- | --- |
| url | http://youtube.com/watch?v=ig8DUlvNjEE |
...