This guide describes how to configure your iOS Device (iPhone, iPad, etc.) on asu secure wireless:
1. Launch the "Settings" App from the home screen on your iOS Device.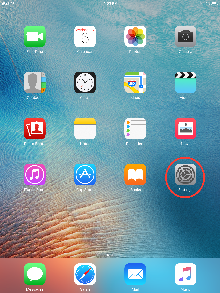 2. Tap "Wi-Fi" on the left side of the "Settings" menu, then choose "asu" to connect to the App State secure network.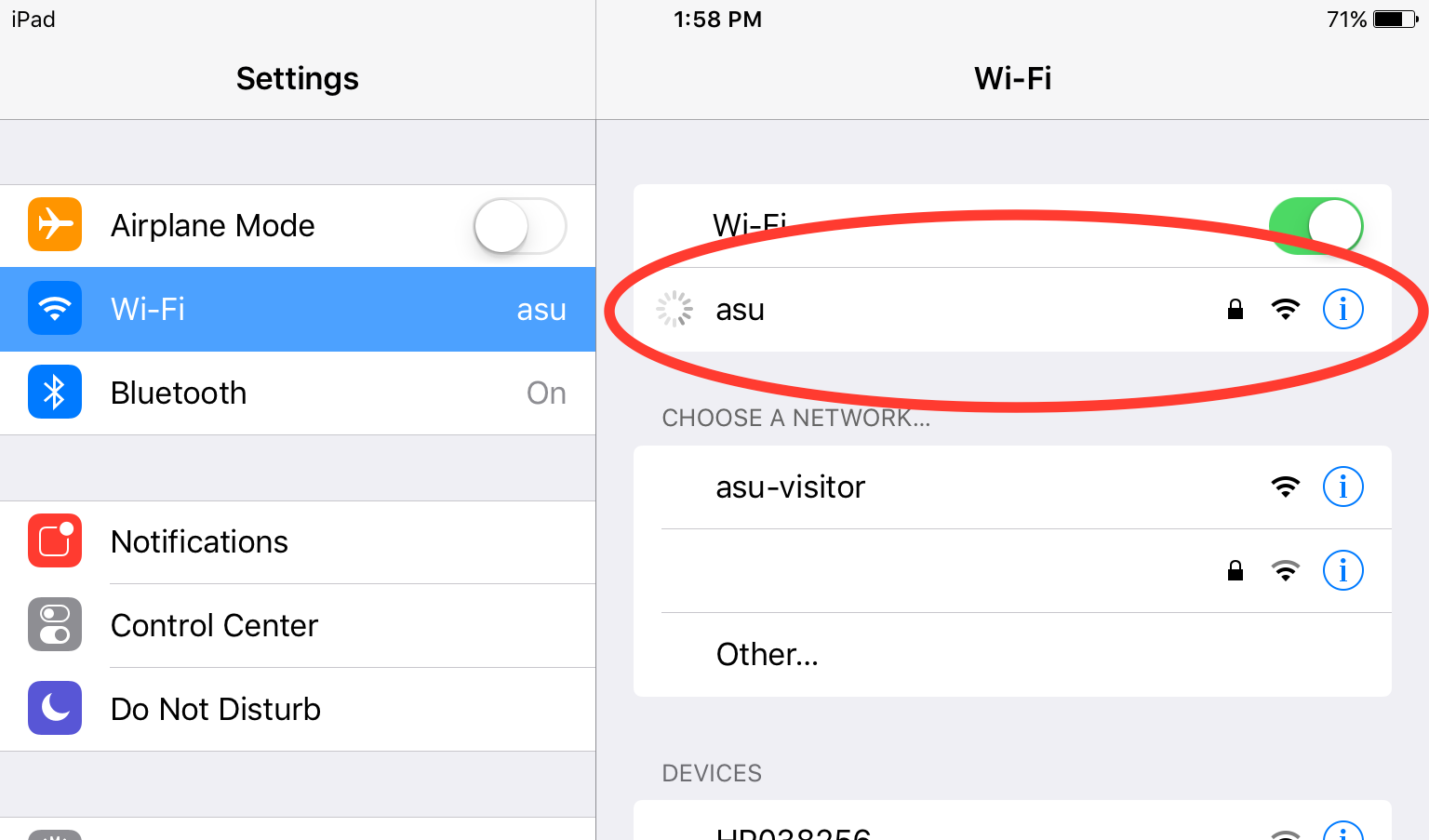 3. Enter your App State credentials and tap "Join".

4. Tap "Trust" on the certificate pop-up.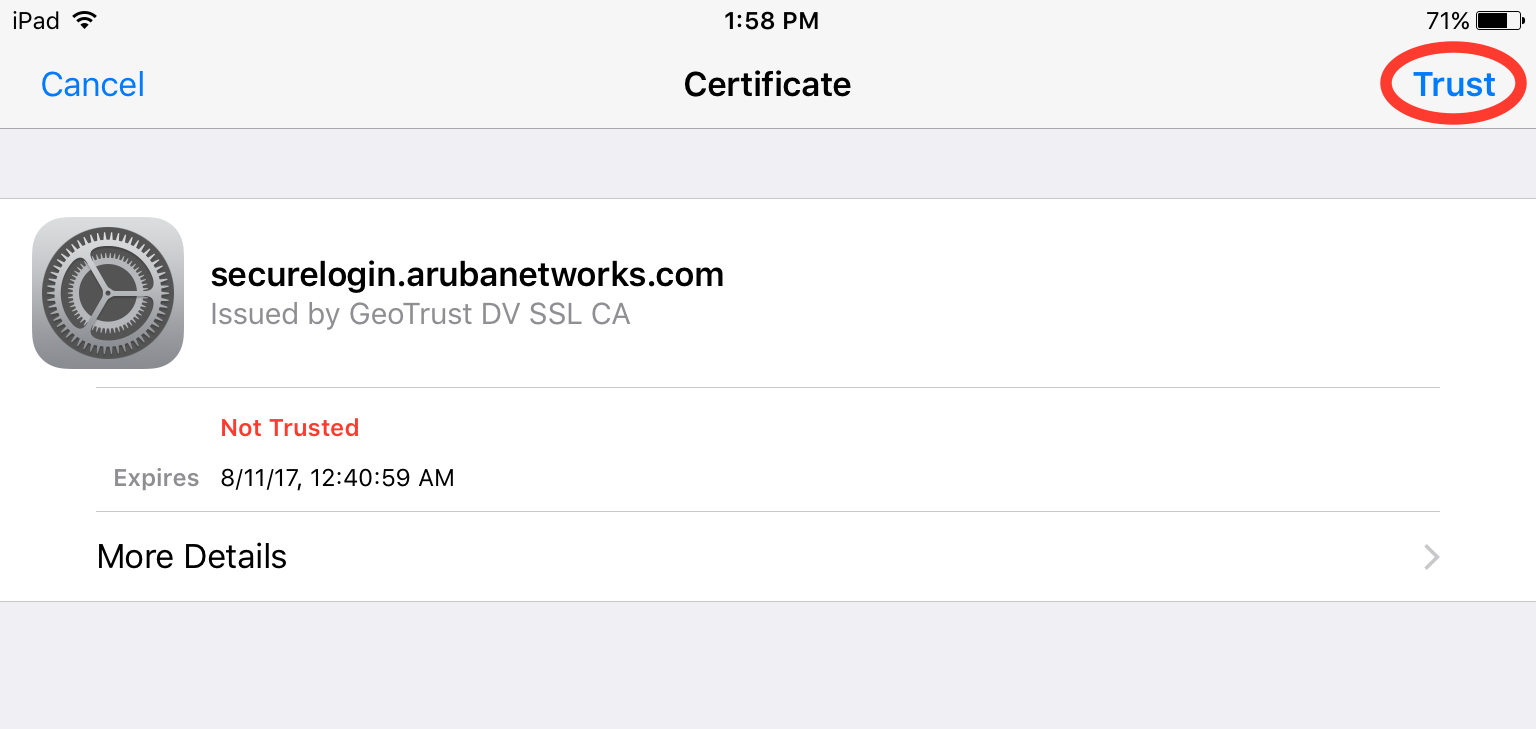 5. If this is your first time connecting this device to the asu network, you will need to register. To do this, open a web browser and navigate to netreg.appstate.edu.
6. Login with your App State credentials and complete the registration.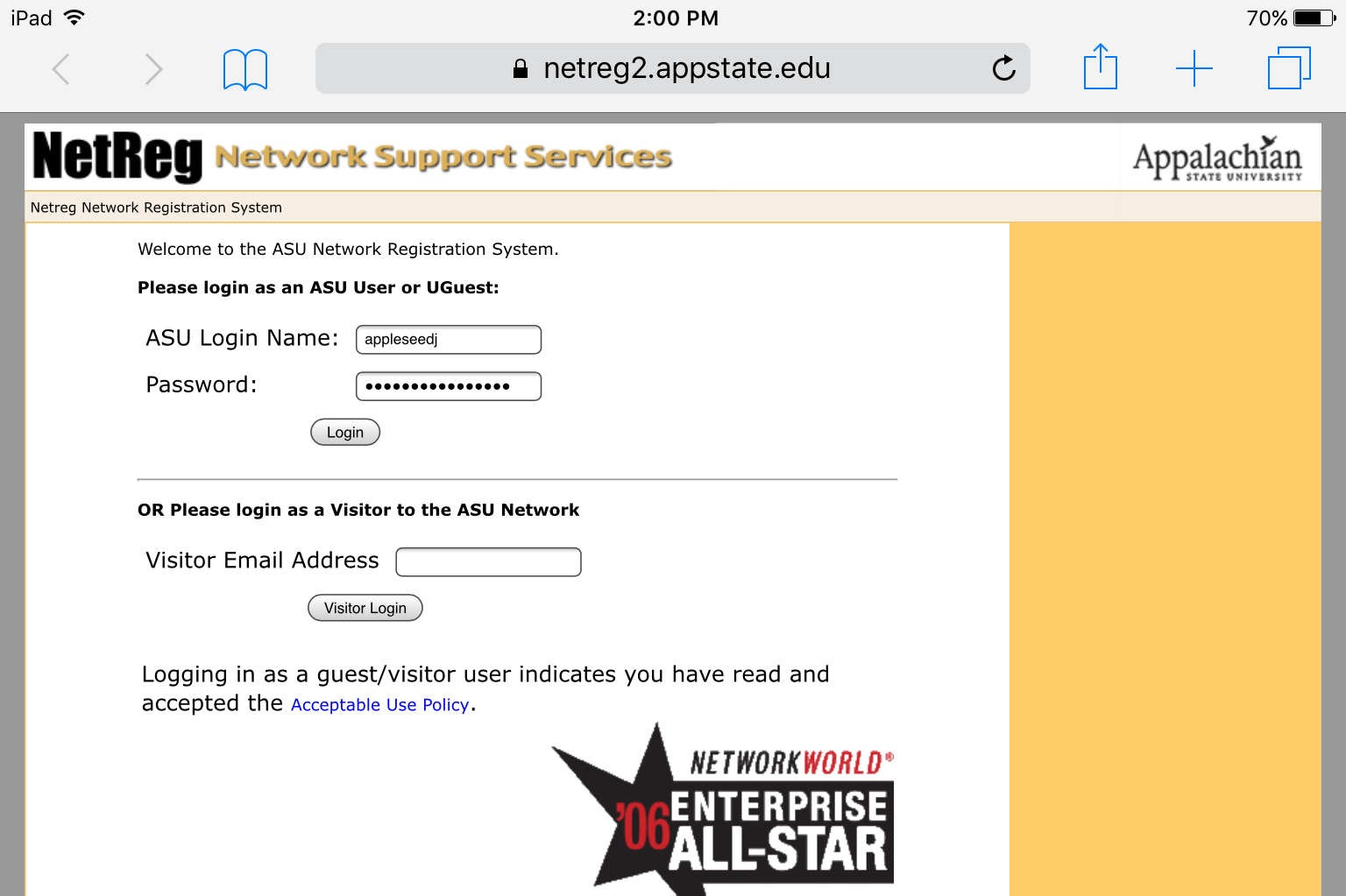 You must wait 15 minutes for registration to take effect and you may need to reboot your device.
Students are allowed 4 device registrations and Faculty/Staff are allowed 5 registrations on the asu secure network.
Related Articles
Visit or call the Technology Support Center for assistance with your iOS Devices.
We value your feedback! Click HERE to suggest updates to an existing article, request a new article, or submit an idea.