For Copiers that have Faxing Capability
1. Authenticate at the printer by either AppCard, Banner ID, or App State username and password.
2. Enter the recipient's fax number using the keyboard that appears on the screen (or using the physical keyboard that you can pull out from underneath the screen).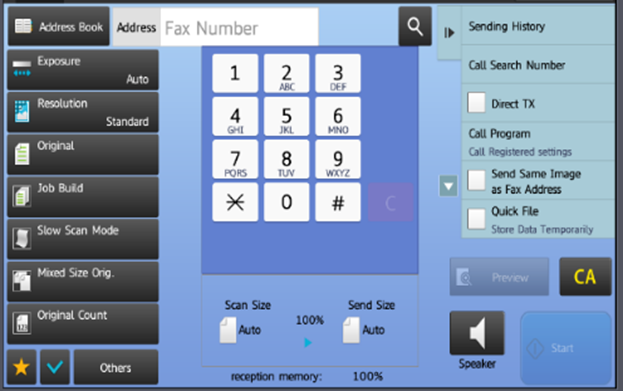 3. To send the fax to multiple people, enter a fax number and press the + icon to the right of the number. Enter the next number and press +.
4. Press Address Review to see all the numbers entered or press OK.
5. To send a 2-sided original, press Original on the Fax menu homepage.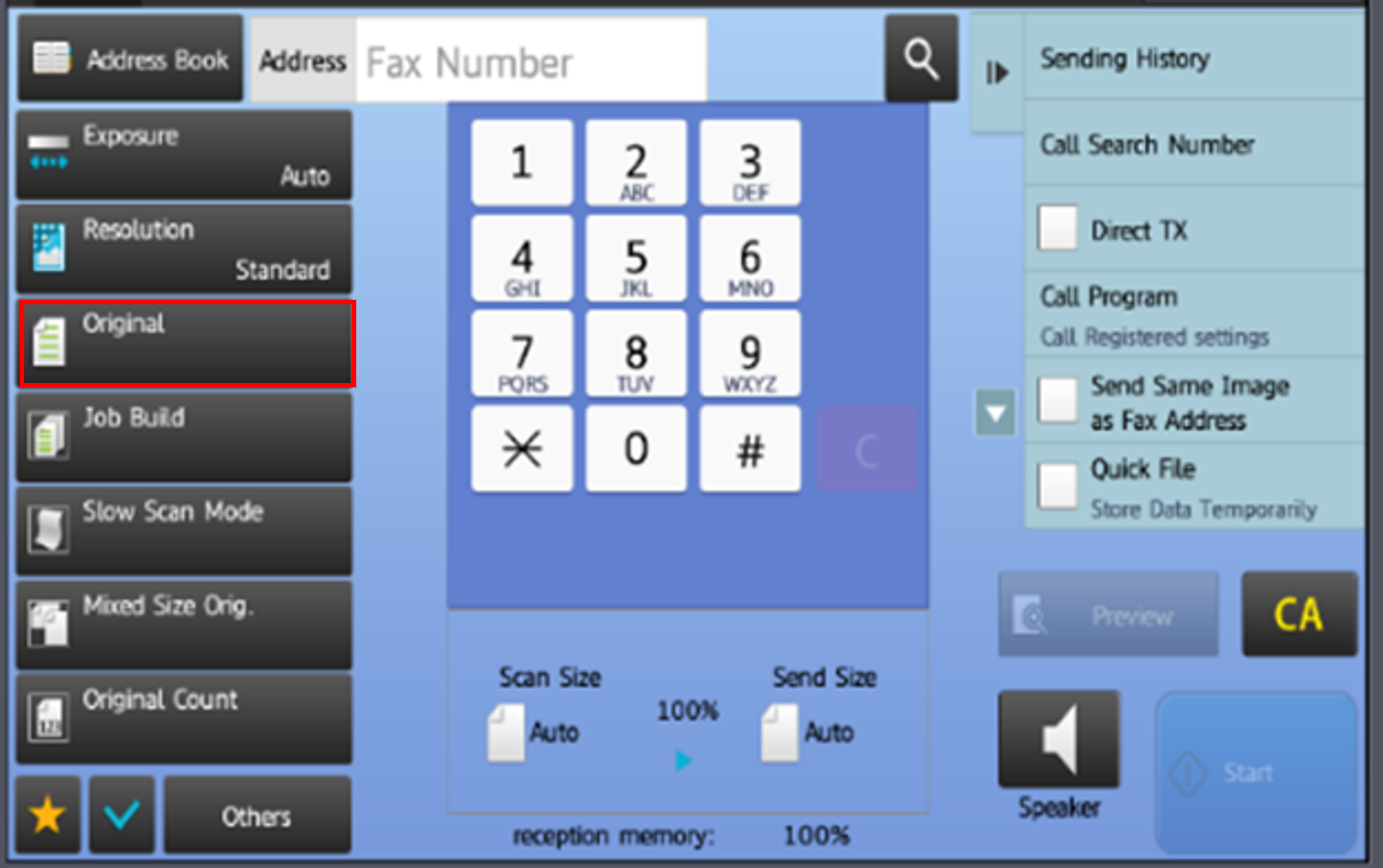 6. Press 2-Sided Booklet and press OK.
7. To send the fax in higher quality, press Resolution on the Fax menu homepage.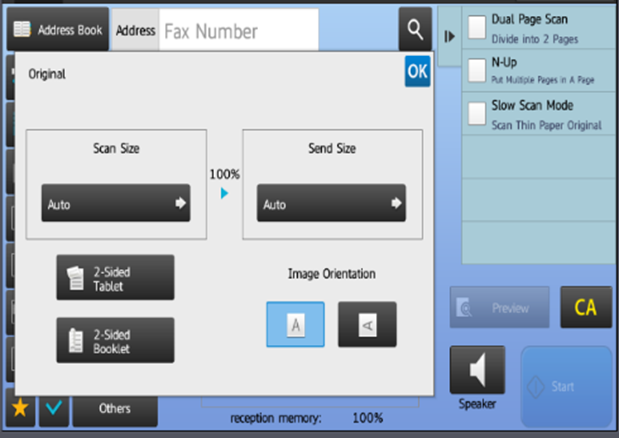 8. Press one of the preset resolution qualities (check Half Tone if you are sending a picture or grayscale.)
9. Once your settings have been adjusted, press Start to send the fax.
Related Articles
We value your feedback! Click HERE to suggest updates to an existing article, request a new article, or submit an idea.