Skip to end of metadata
Go to start of metadata
Follow the link or copy and paste this webpage into your internet browser. https://products.office.com/en-us/student/office-in-education
2. Click Find out if you're eligible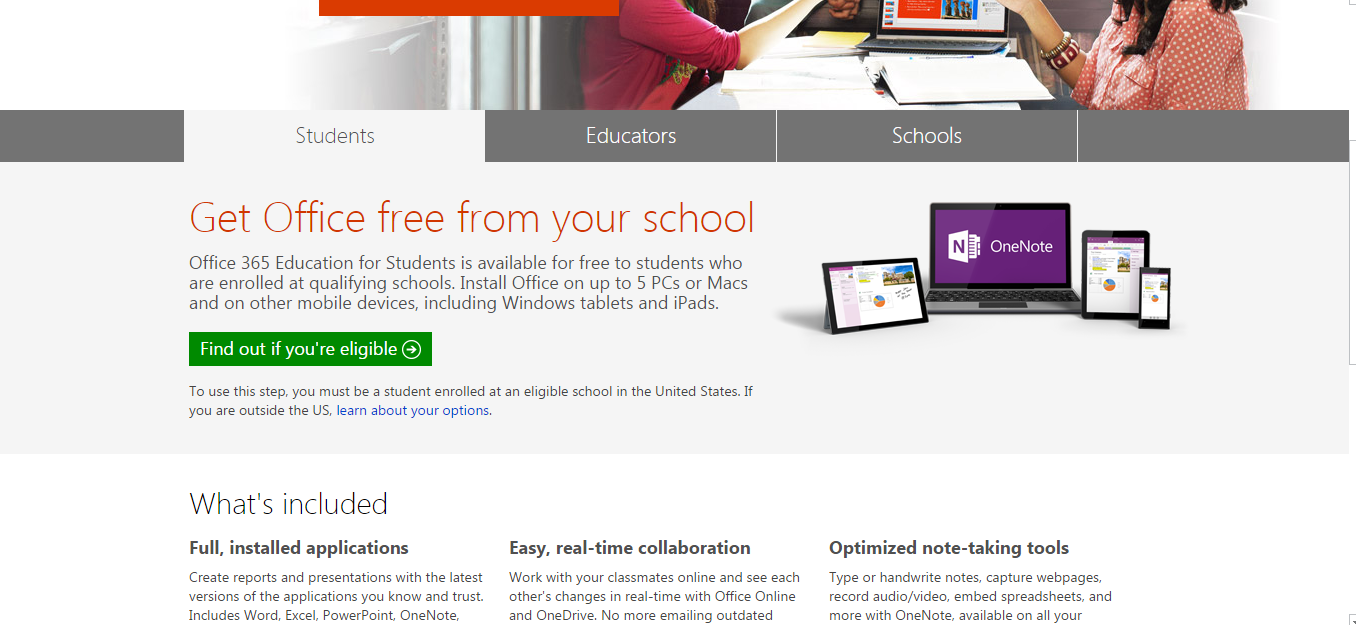 3. Enter your school email address in this format:  Students/Faculty/Staff: username@appstate.edu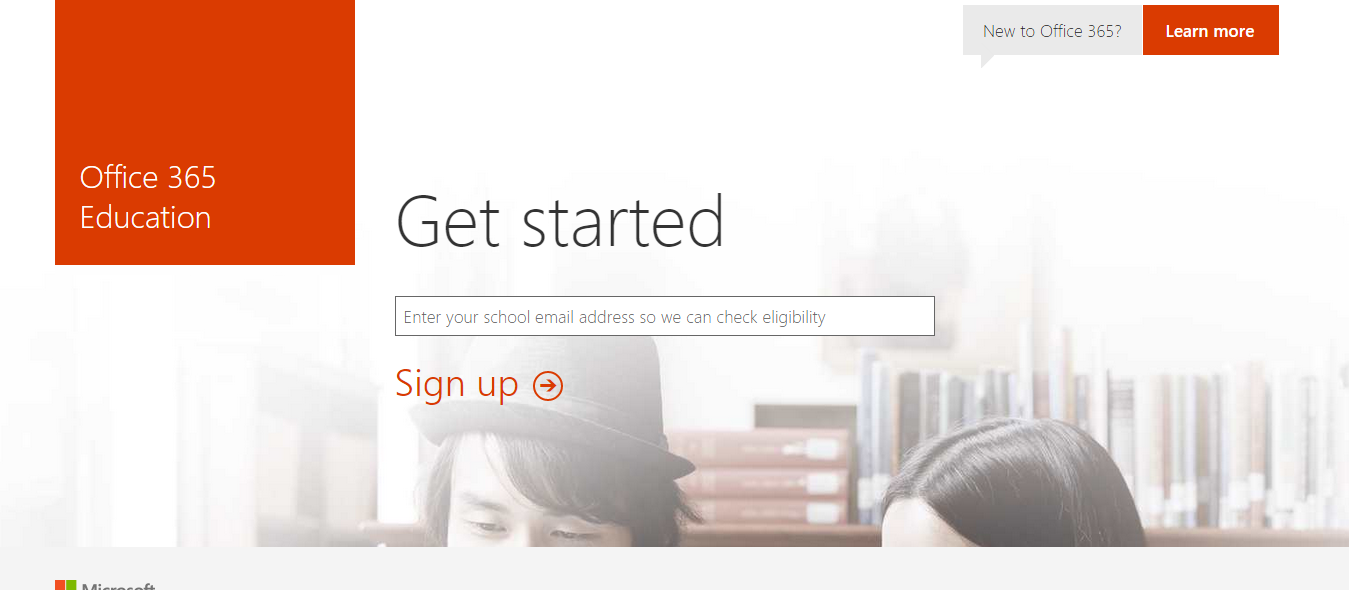 4. Microsoft will now send an activation email to your appstate email account. Open your email account and click on the link in the email.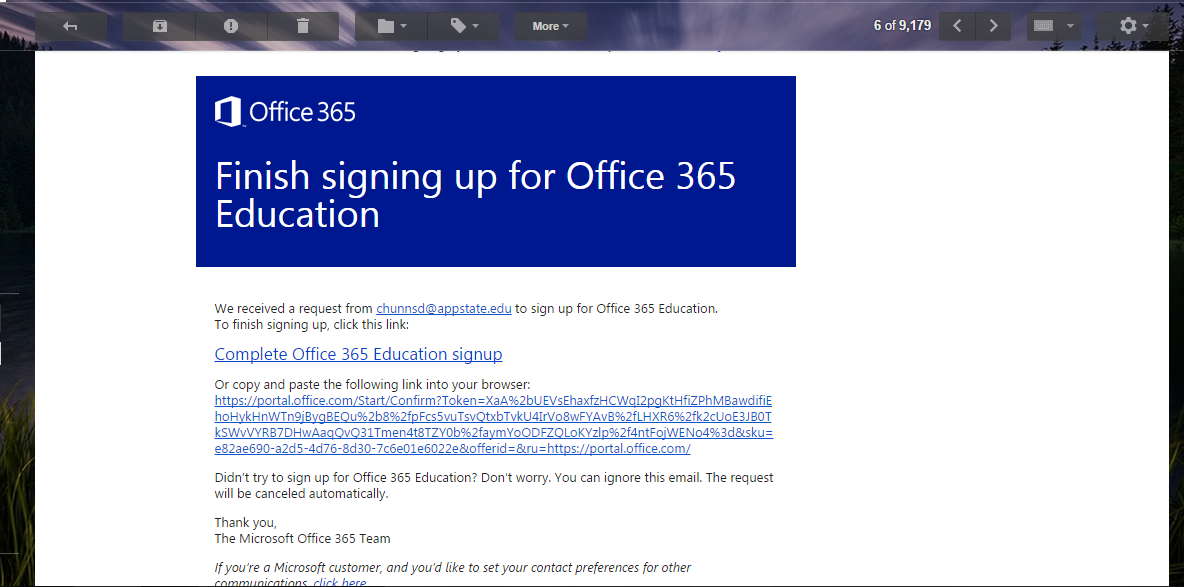 5. This link will take you to a sign up page, fill out this form and click start. You must create your Microsoft account to gain access to the office suite.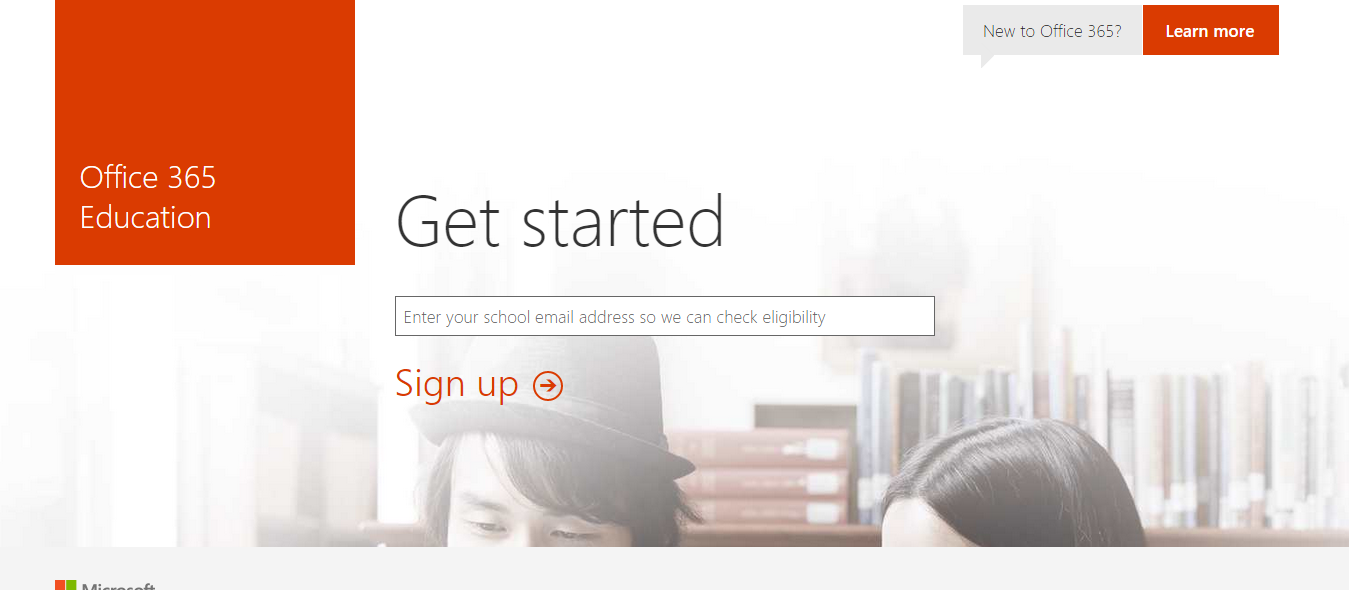 6. On the next screen, click "Install Now". This will download the full Office Suite including Microsoft Word, PowerPoint, Outlook, Excel and OneNote.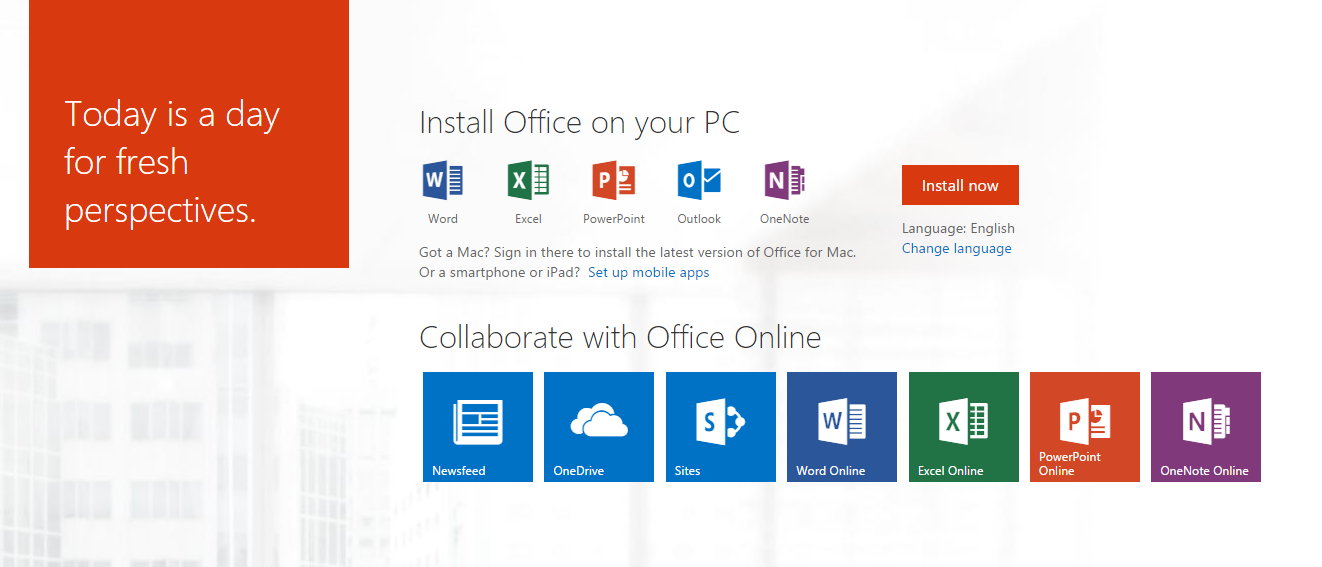 If you have issues installing or questions please call 828-262-8324 opt 2 to speak to ASU IT Support Services
Related Articles