Skip to end of metadata
Go to start of metadata
NOTE: Settings must be changed in both the print driver as well as the machine. They must match or the job will not print.
Step-by-step guide
At the machine, enter the Copy interface, Click Paper Select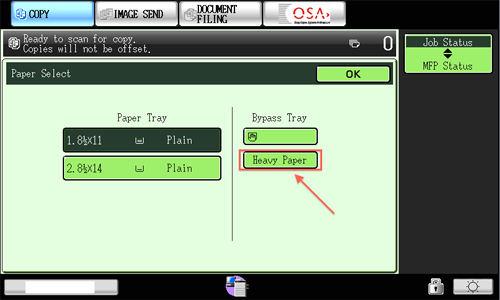 2.  Under Bypass tray, click on paper options (i.e. Heavy Paper)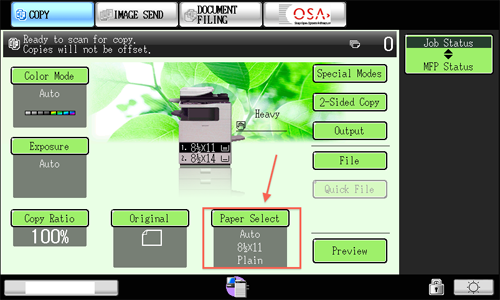 3.  Select the type of specialized paper. (Note: Labels and Transparency must state on package that they are designated for Copiers. If not, they will melt and jam in the machine causing the machine to be down for a extended period of time). Place the paper in the bypass tray on the right side of the machine.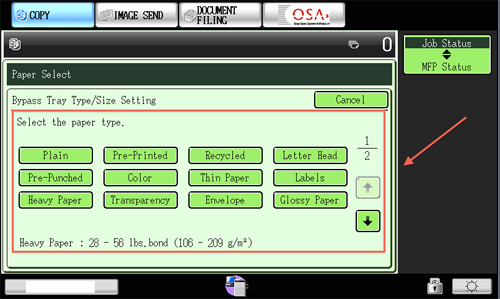 4.  At a PC computer, select File>Print. Select Paper Source > Bypass+Paper Type (located either under Properties or Printing Preferences depending on software)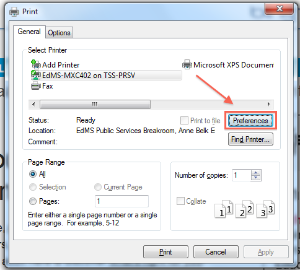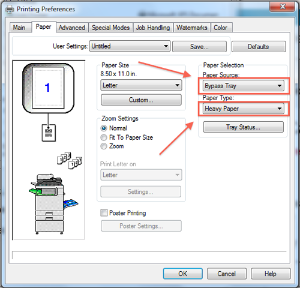 5.  At Mac computer drop down to Paper Feed and select All Pages From Bypass+Paper Type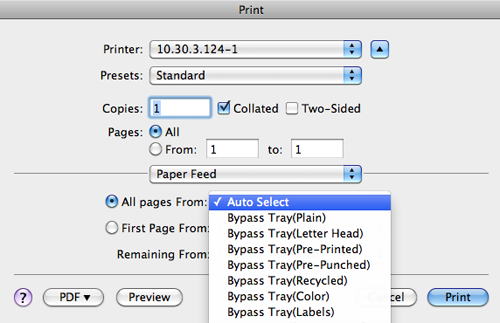 Related Articles
For more information including resources for support, please visit the Copier Fleet Service Catalog Page.
We value your feedback! Click HERE to suggest updates to an existing article, request a new article, or submit an idea.