In the Finder Menu Bar, click on Go, then "Connect to Server..."
      2.  In the Server Address field, type the path to the directory you want to map.  This can be your Home folder like smb://ustor.appstate.edu/username or a Shared folder such as smb://ustor.appstate.edu/ITS/Support/HelpDesk.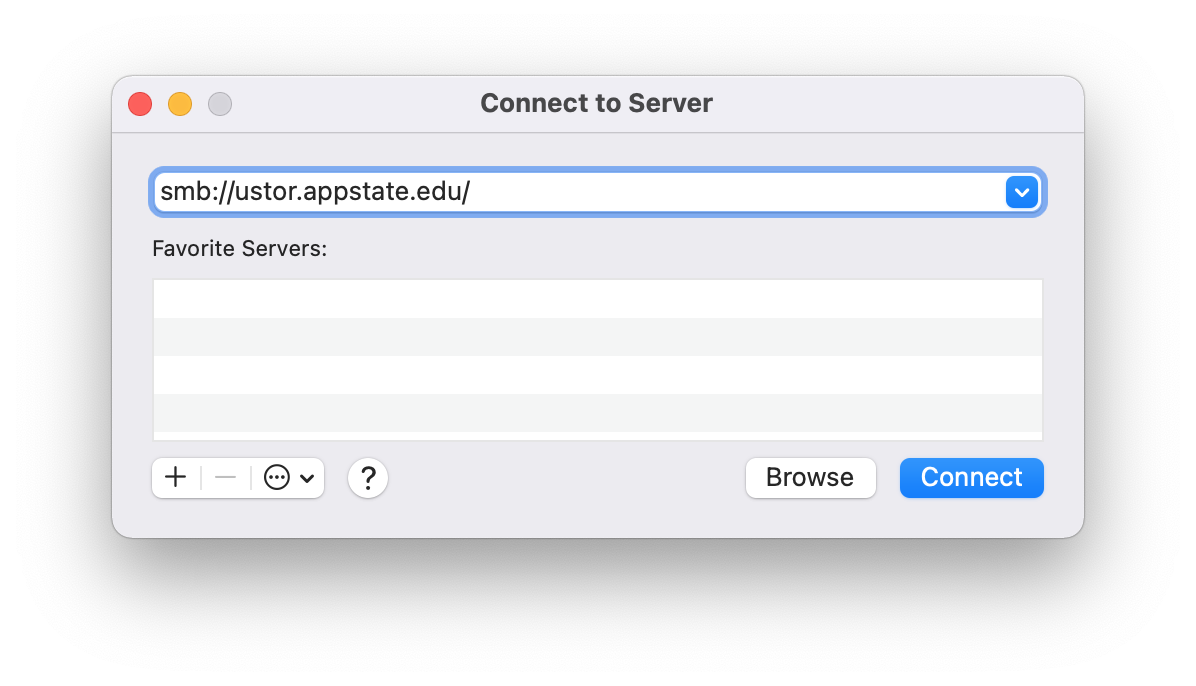 3.  Click Connect and login with your AppState credentials.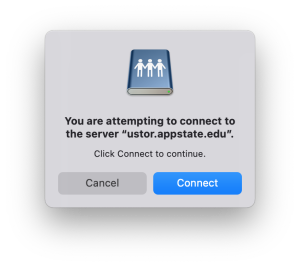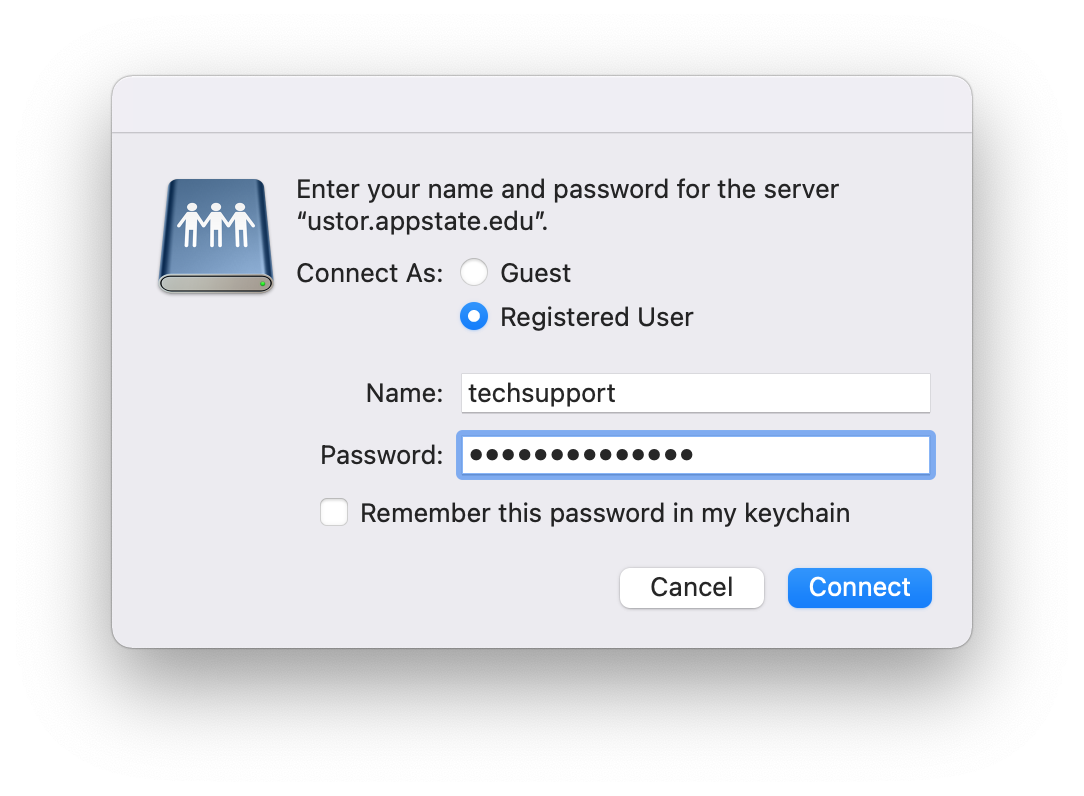 4.  This will open the uStor folder and create an icon on the desktop. 
To create a desktop shortcut to the uStore folder right click on the desktop icon and select Make Alias. 
Related Articles
Related articles appear here based on the labels you select. Click to edit the macro and add or change labels.