This guide will show you how to print double-sided on a Mac in a University Lab or any Mac where your printer supports duplexing.
Step-by-step guide
Click on File and choose Print.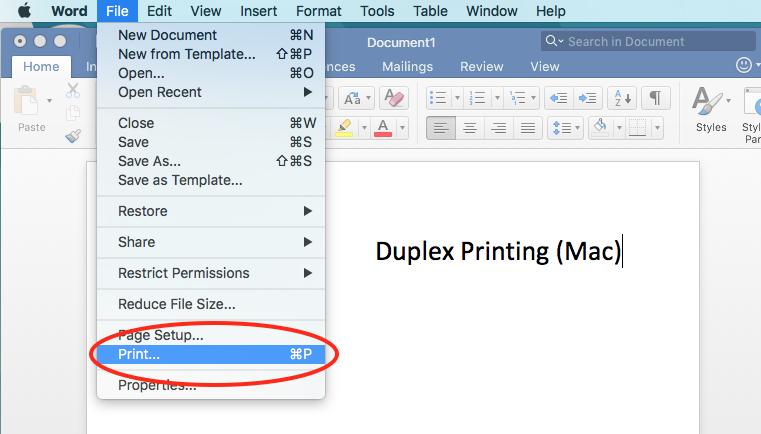 On the print dialogue box, click on Copies & Pages and select Layout.


Click on Two-Sided and select Long-Edge Binding.
Print your document.
Related Articles
Related articles appear here based on the labels you select. Click to edit the macro and add or change labels.
We value your feedback! Click HERE to suggest updates to an existing article, request a new article, or submit an idea.