This guide shows you how to connect your University-owned Mac to the AppState secure wireless network called "asu".
This does not pertain to the network called asu-secure.
1) Click on the Wi-Fi icon in the top right corner of the menu bar, and click on asu from the list of available networks.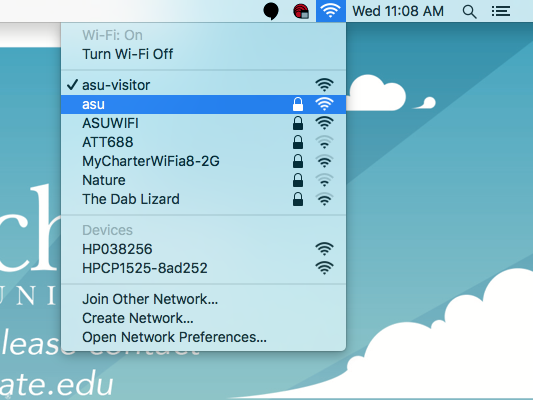 If you don't see the Wifi icon, you can find the Wifi Settings in your System Preferences under Network.
2) On the popup window, enter your AppState credentials and then click Join. You should now be connected to the AppState secure network.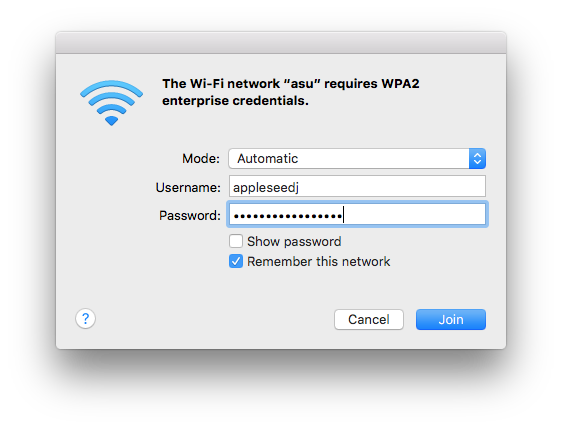 3) If this is your first time connecting this machine to the asu network, you will need to register. To do this, open a web browser and navigate to netreg.appstate.edu.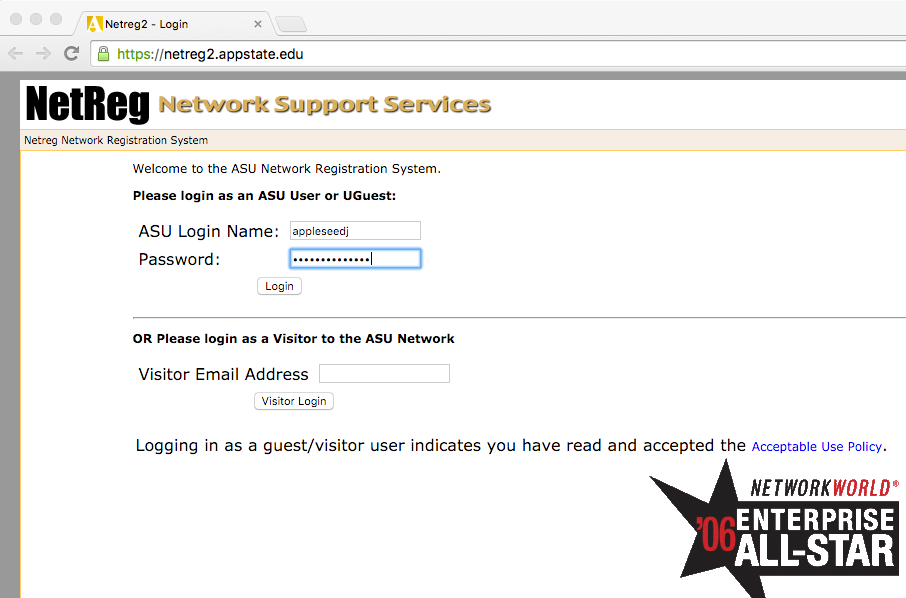 Related Articles
Related articles appear here based on the labels you select. Click to edit the macro and add or change labels.
We value your feedback! Click HERE to suggest updates to an existing article, request a new article, or submit an idea.