Skip to end of metadata
Go to start of metadata
Please Note: Screen images may vary, but the settings will work for any device. 
Students are allowed 4 device registrations Faculty and staff are allowed 5 device registrations

Step-by-step guide
On your phone, go to: Settings>Connections>Wi-Fi
       2. Click on the asu network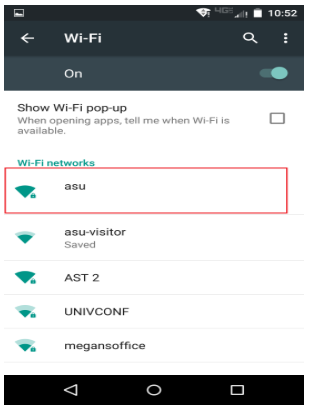 3. Enter you asu username and password, then click Connect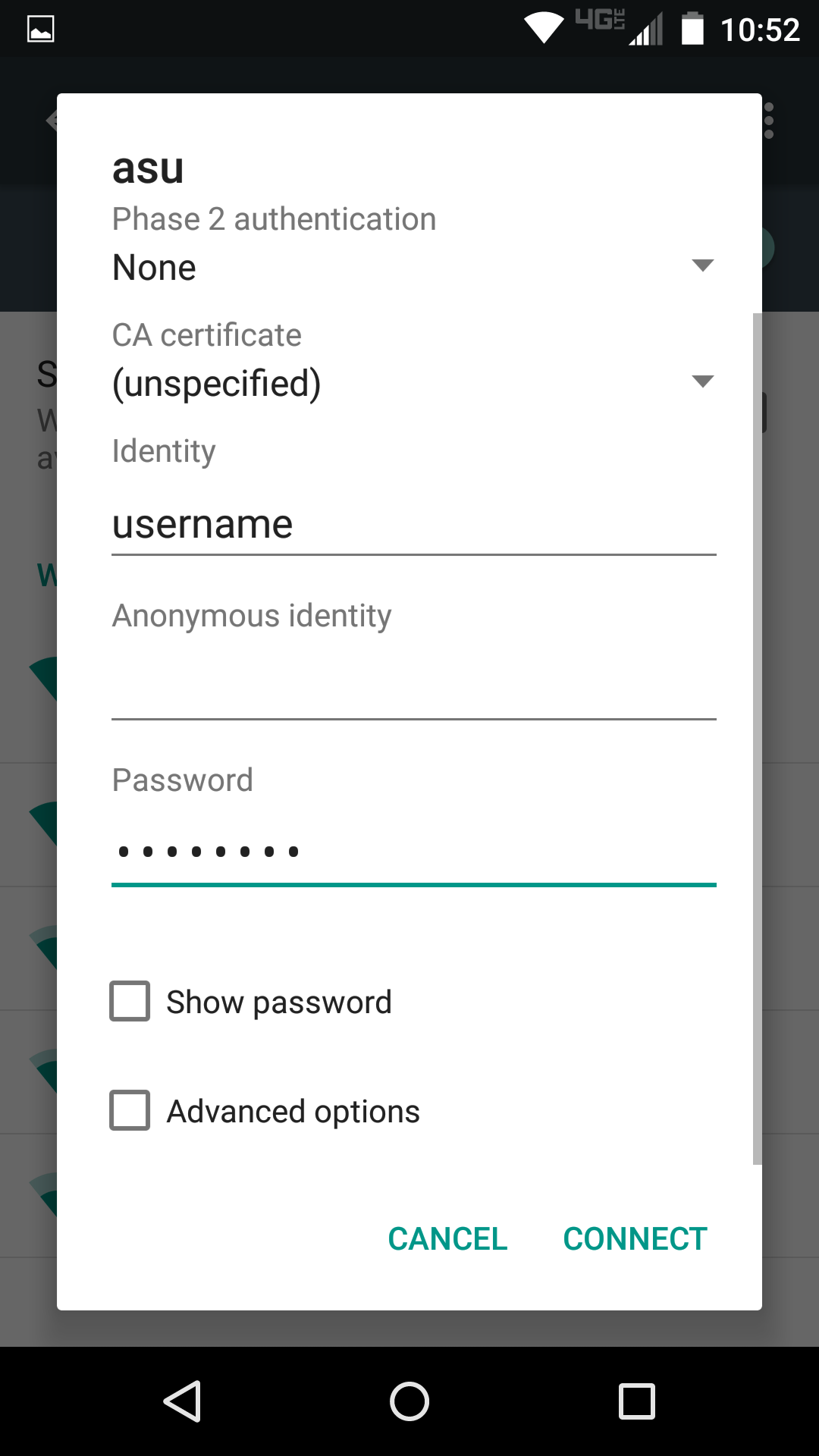 4. Your device should now be connected to asu

      5. Once connected, you will need to register your device with ASU.  Open your preferred phone web browser (Firefox, Chrome, Safari or your phones default web browser) and go to netreg2.appstate.edu.  
Log in using your appstate username and password. Follow the steps to register your device. Registration takes approximately 15-20 minutes.  At the end of the 15-20 minutes, you will need to shut down and re-boot your device to complete the registration process.


Related Articles
Visit or call the Technology Support Center for assistance with your Android Devices.
We value your feedback! Click HERE to suggest updates to an existing article, request a new article, or submit an idea.