Skip to end of metadata
Go to start of metadata
Go to the library home page: http://www.library.appstate.edu/ 
You can use our online catalog located in the center of the page.
     3. Select the Books and Media tab to have the option to search via the drop down menu by: key word, subject, title, author, journal title, and ISBN/ISSN.
        *You can also select to search WCU and UNCA and have the book delivered via ABC Express which is available to AppState Student, Faculty, and Staff                                           
  (https://library.appstate.edu/services/borrow-renew-request/abc-express).
   4. Once you selected how you want to search and clicked the search button you will be shown a list of results.
       *Example: I used the keyword Shakespeare and was given these results.
5. You will see a lot of useful information on the results. You will find the location (circled in black). You will also find the call number (circled in yellow).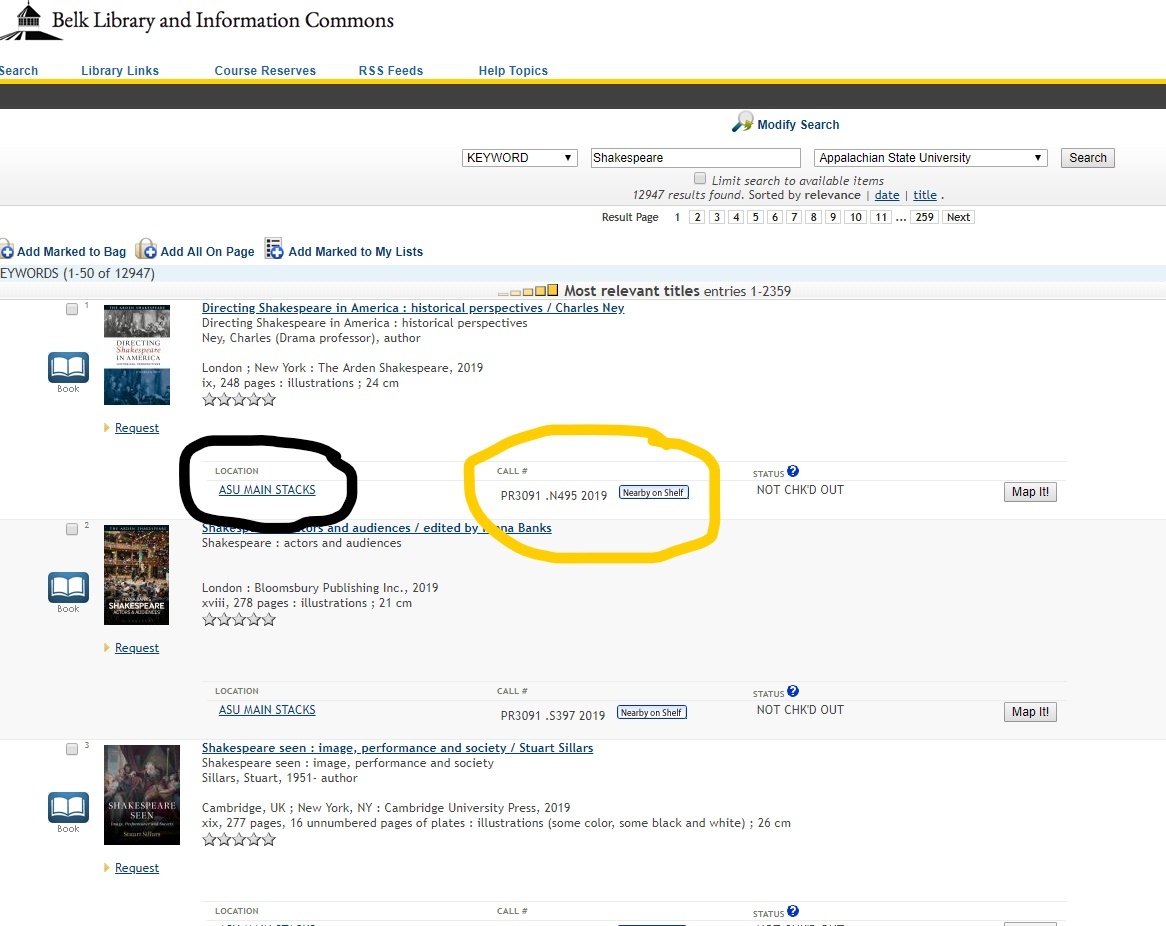 6. If you have any trouble finding a book or media, the staff at the 1st floor service desk will be happy to help you find it.
Related Articles
For more information including resources for support, please visit the Library Services Website.
We value your feedback! Click HERE to suggest updates to an existing article, request a new article, or submit an idea.