After you change your password using the Password Manager, your Mac will sometimes have trouble reconnecting to the ASU wireless network. This guide will walk you through how to fix the connection and setup ASU wireless again. 
Open the Privileges app from your Applications folder and select the appropriate response from the drop down menu.
Click on the Wi-Fi icon in the top right menu bar and select "Wi-Fi Settings..."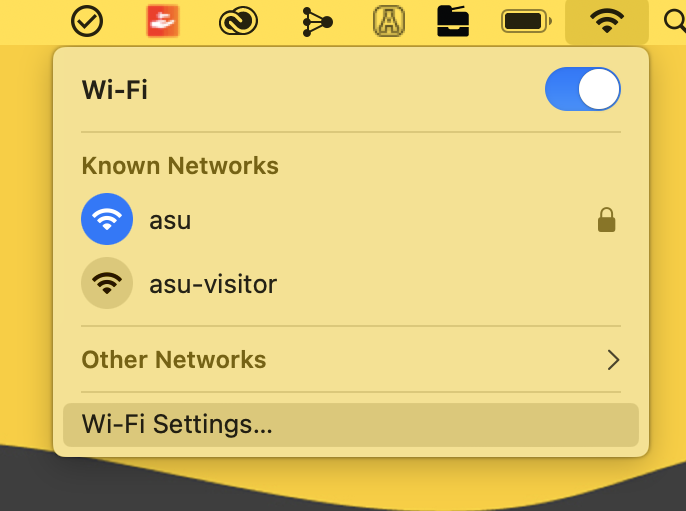 2. Under 'Known Networks,' click the three dots beside asu and then click "Forget This Network..."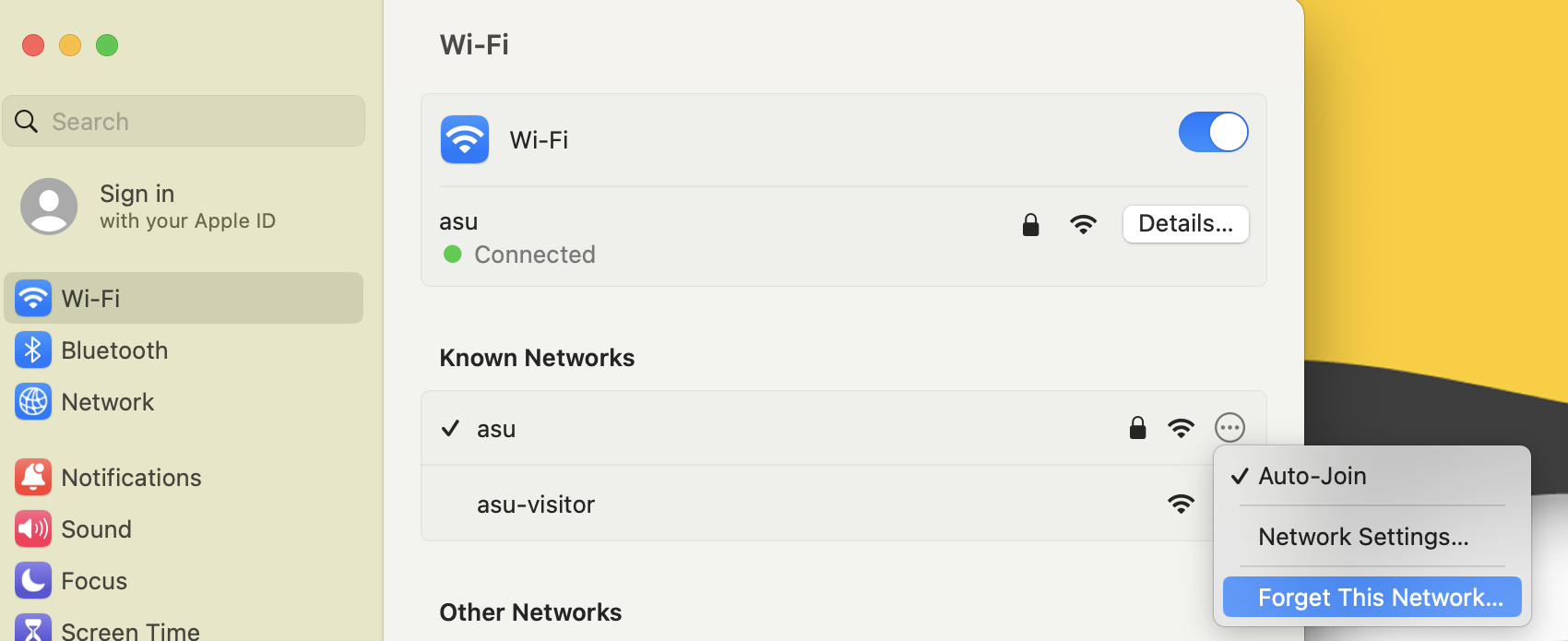 3. Enter your credentials and click OK to remove the network.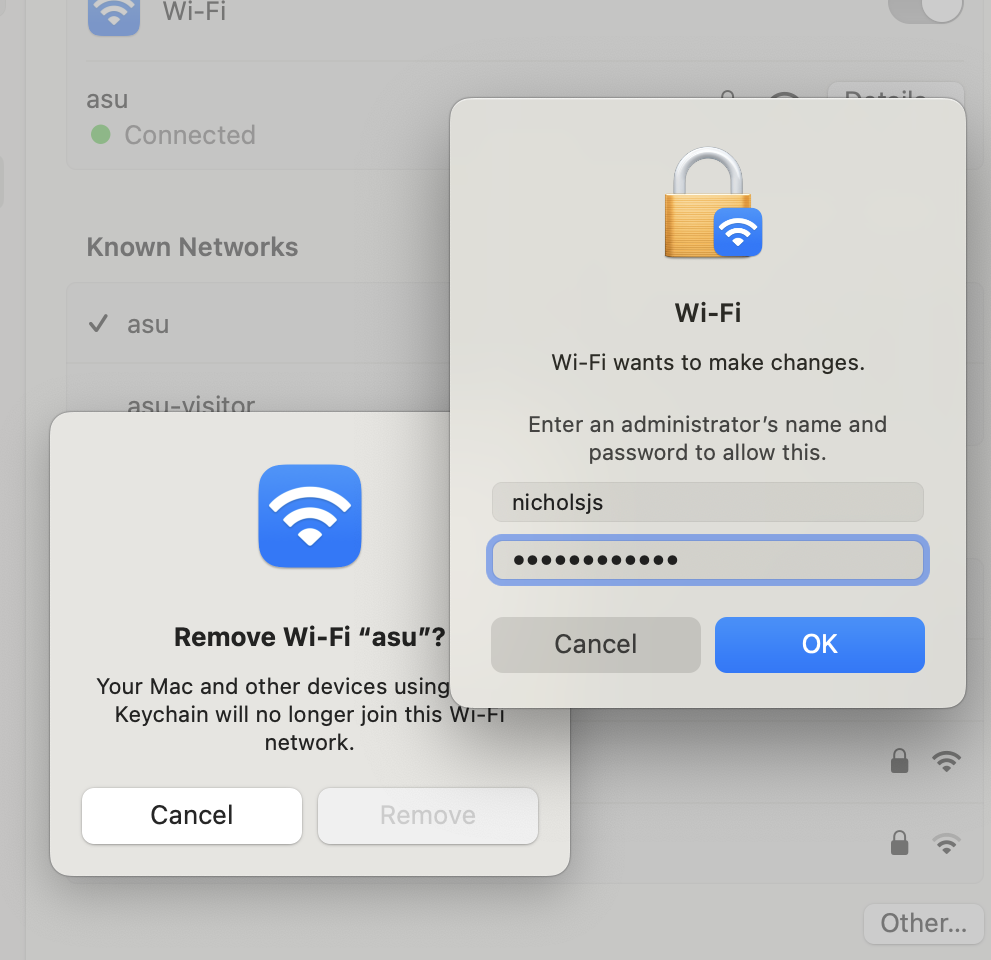 4. Return to the Wi-Fi icon in the top right of the menu bar and select 'Other Networks,' and then select asu. 
5. Enter your AppState credentials and click OK.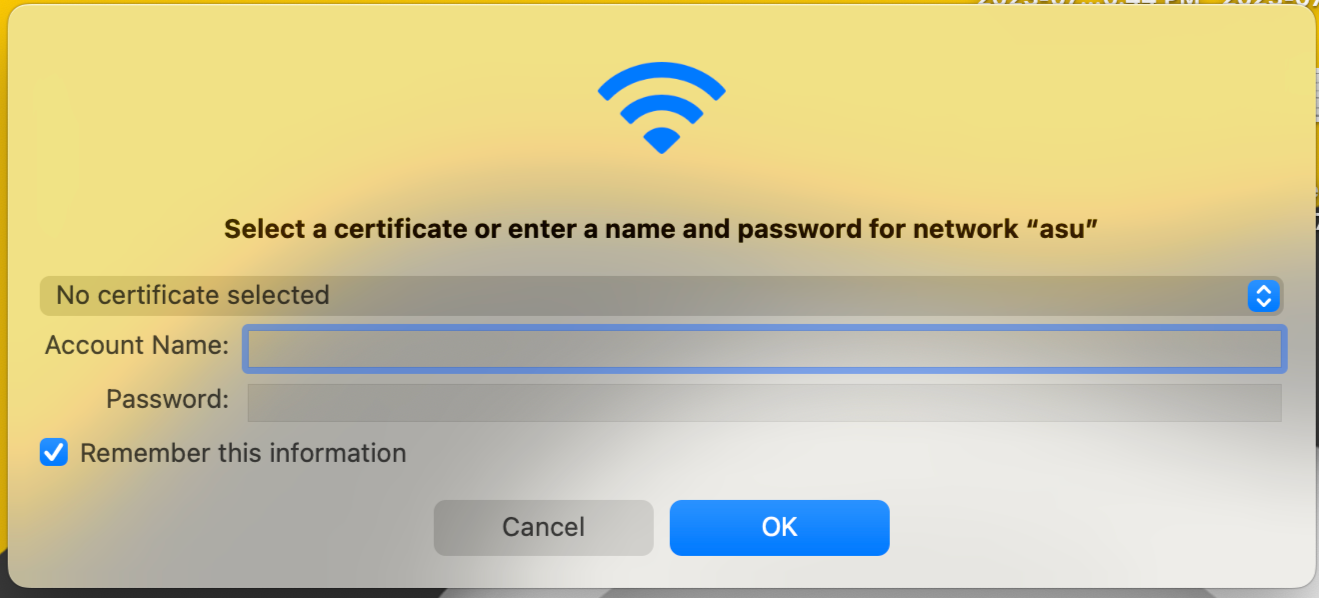 6. Click Continue to verify the certificate. You should now be successfully reconnected to the asu wireless network.

Related Articles
We value your feedback! Click HERE to suggest updates to an existing article, request a new article, or submit an idea.