This is a step by step guide on how to set up your University owned Mac through the Zero-Touch process once you receive it. 
This is a guide for 1-to-1 assignment of an macOS device. This device will be assigned to you as the PrimaryUser of the device.
Contact your consultant if you need to set up macOS devices for multiple users.
Note:
Your IT Support Consultant will let you know if the zero-touch setup guide applies to your Mac.
Step by Step Guide:
Walk Through the macOS Setup Assistant

Power on the computer and walk through the macOS set up screens. You can customize settings now if you'd like, or set them up at a later time if the option is available. 


Be sure to choose the correct time zone and turn on location services if you prefer. 

Note:

If your Mac is not running the latest or one previous version of macOS, contact IT Support to upgrade the Mac.

Connecting to a Network 

Option 1: If you are wired, unplug and connect wifi to asu-visitor or use a home network if not on campus.  

Option 2: If your wired connection is already registered at netreg.appstate.edu, you can continue using the wired connection. 

Option 3: If your wifi connection is already registered at netreg.appstate.edu, you can connect to the asu ssid.



Note:

It is normal for there to be a delay after connecting to a network and continuing on to the next screen. Please wait until the next screen loads!

Automated Device Enrollment

Follow the enrollment screens and sign in with your AppState credentials.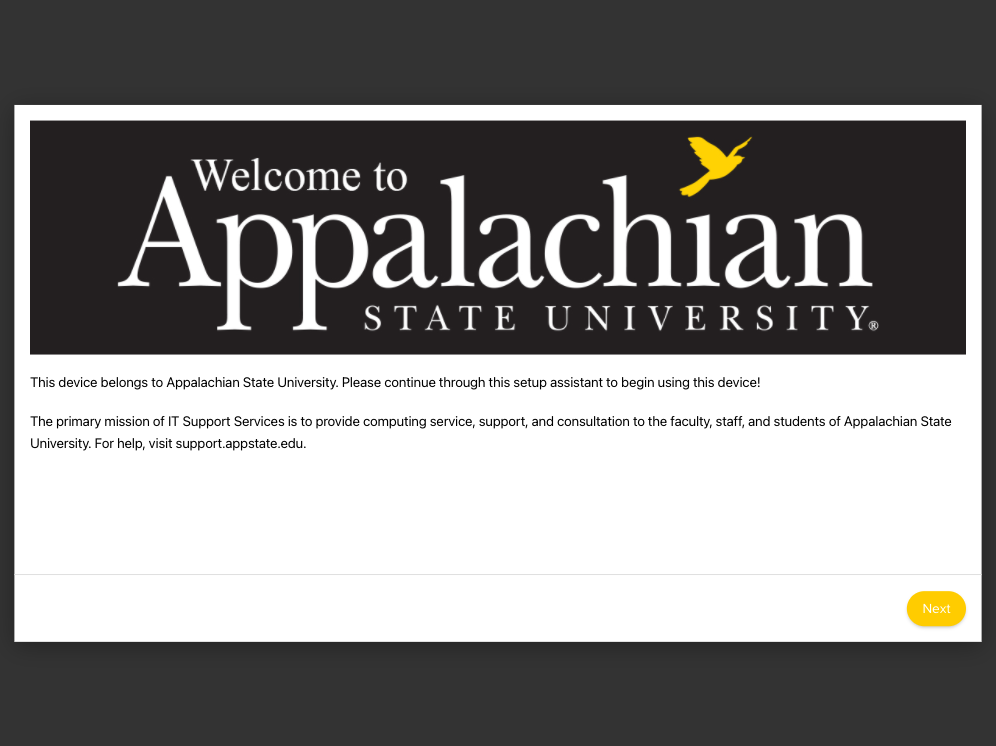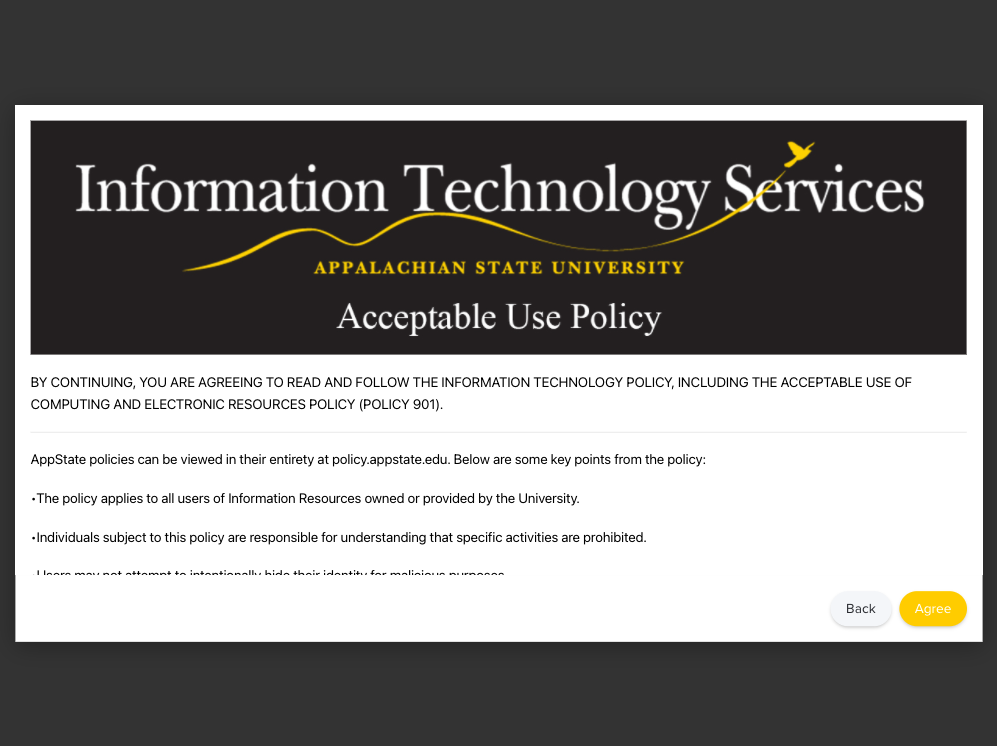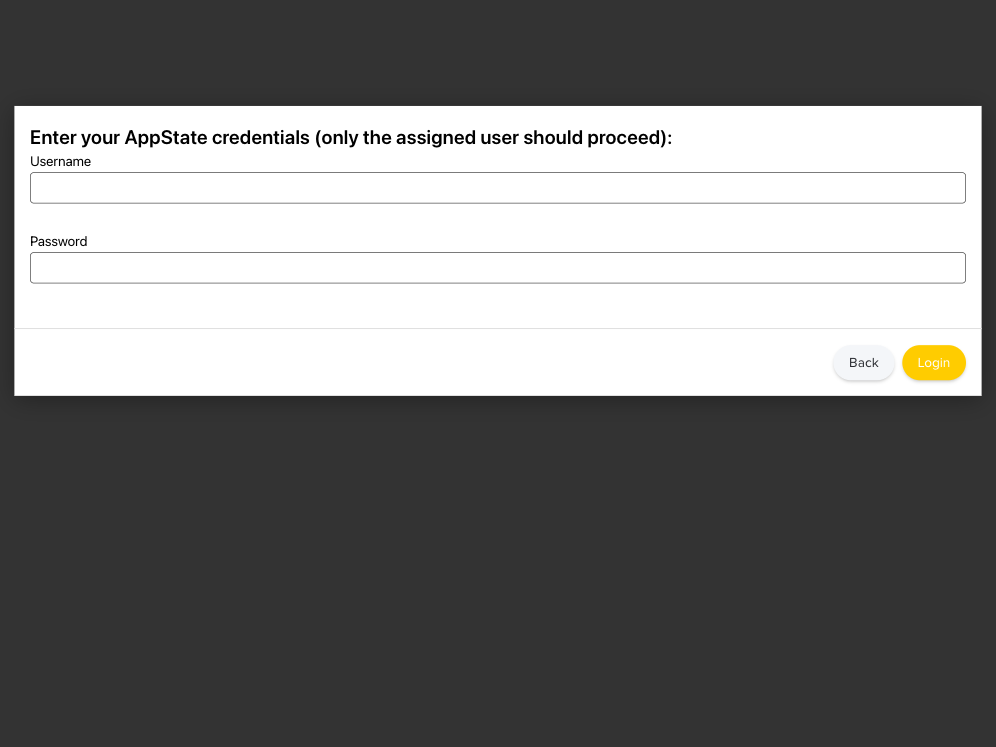 Note:
This will assign the Mac to the user who signs in. Only the PrimaryUser should sign in to the Mac at this point.
The Mac will install profiles and packages. This may take a few minutes, but continue waiting until the next screen appears.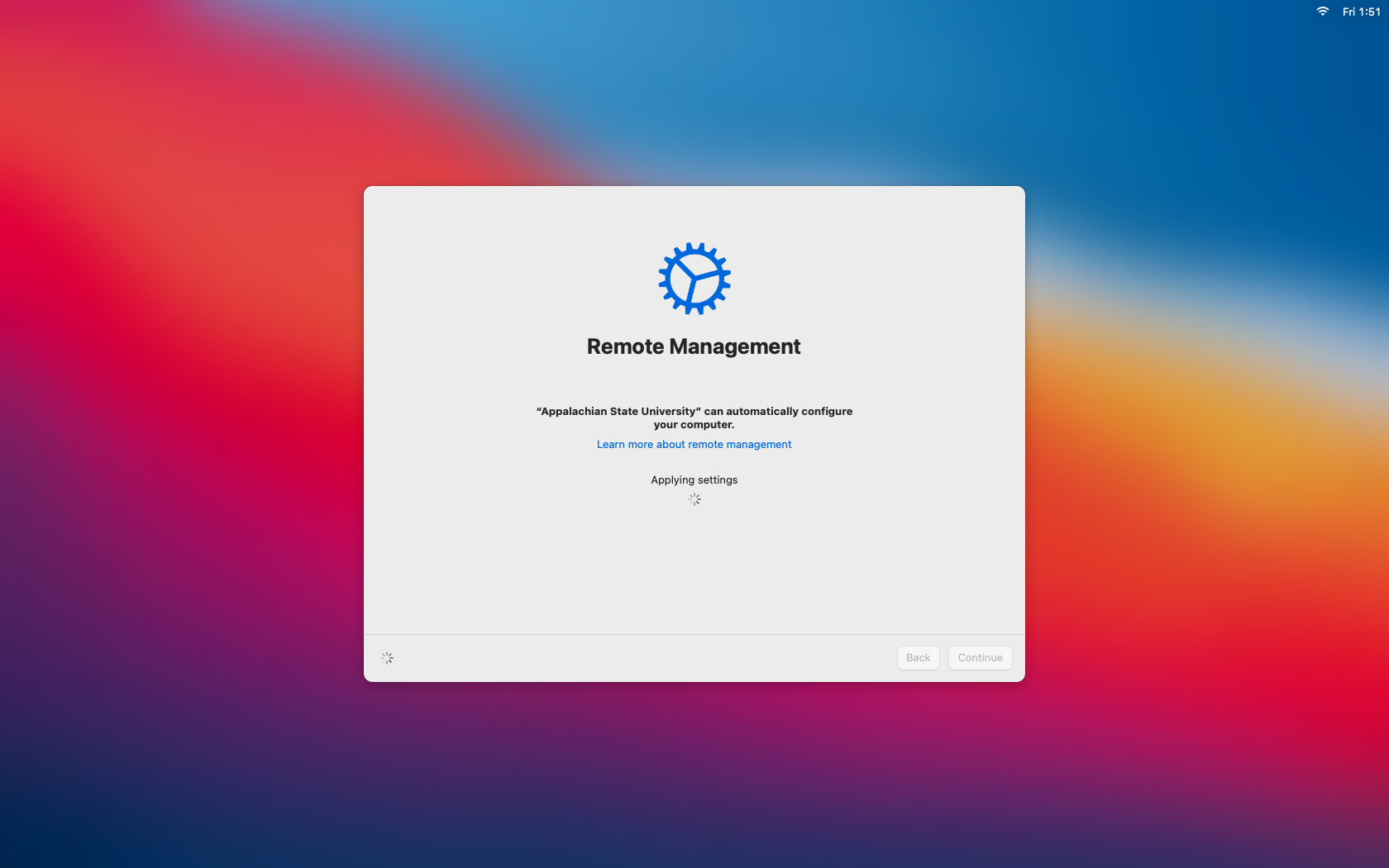 5. Jamf Connect 
This is our new Federated login system. It allows for on demand account creation and keeps your Mac password in sync with your AppState password. 
Login with your AppState email address and password


If it says "re-enter your cloud password", re-enter your AppState password when prompted and Jamf Connect will create a local account on the Mac that is synced with your AppState password.

To learn more about Jamf Connect, see our guide on What is Jamf Connect
6. Octory Orientation
This quick introduction will provide useful information to help you get started with your Mac at AppState.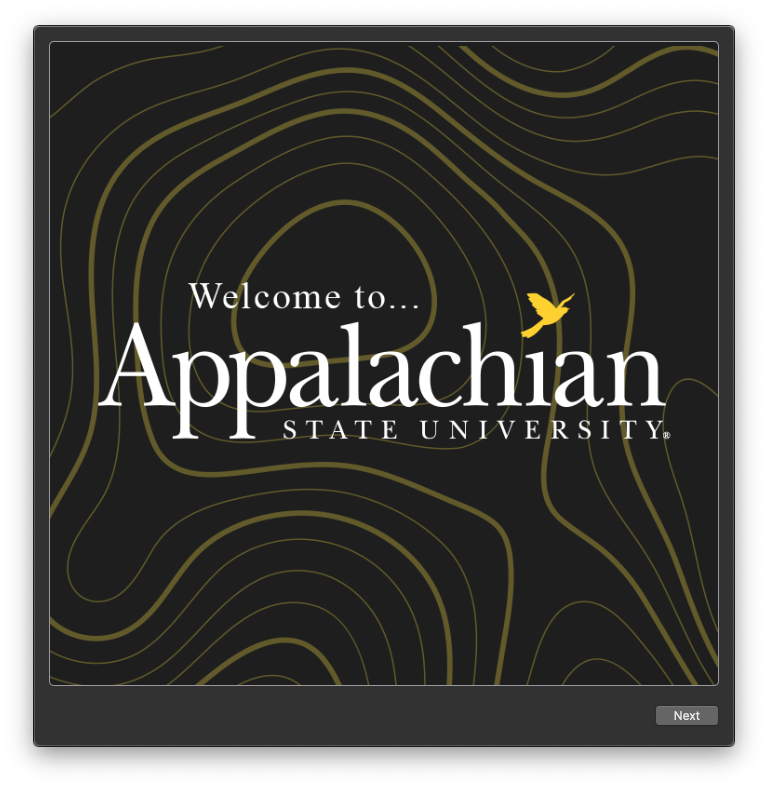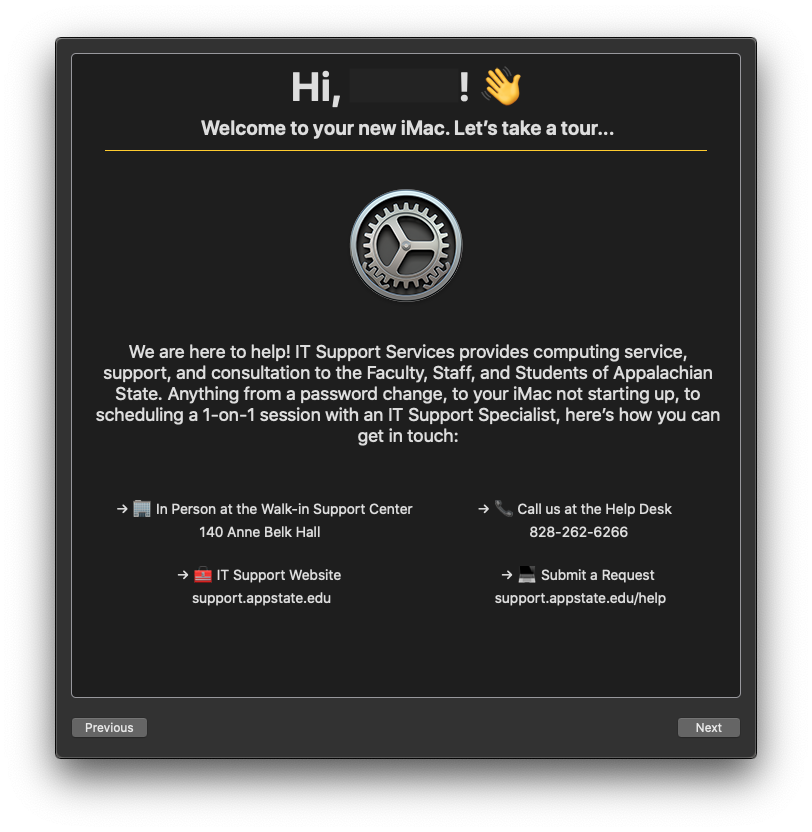 a. Submit the required fields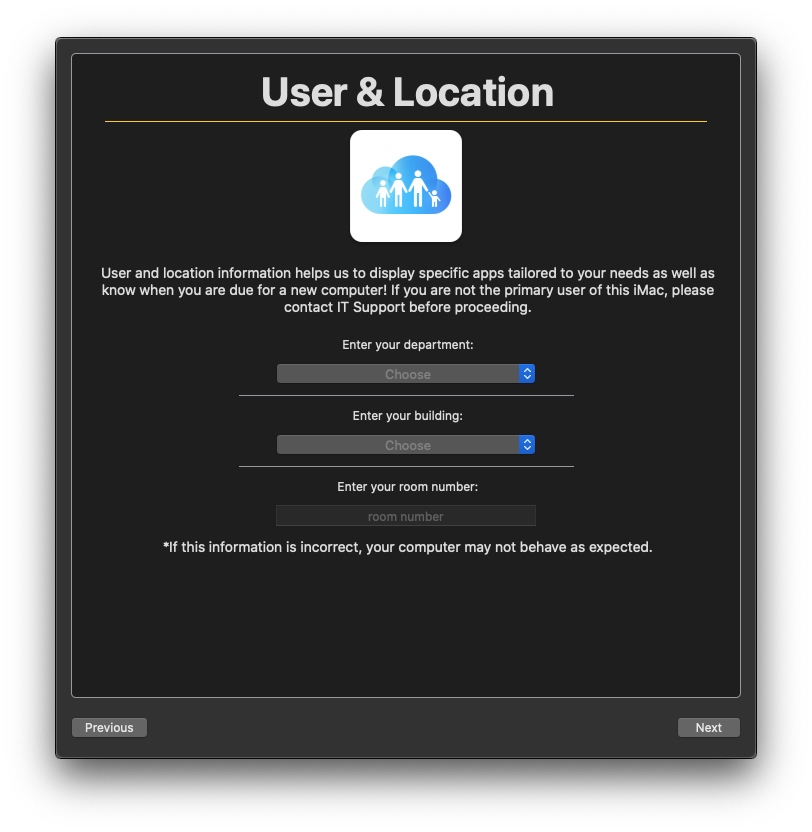 b. All new PrimaryUser Macs will be automatically encrypted with FileVault.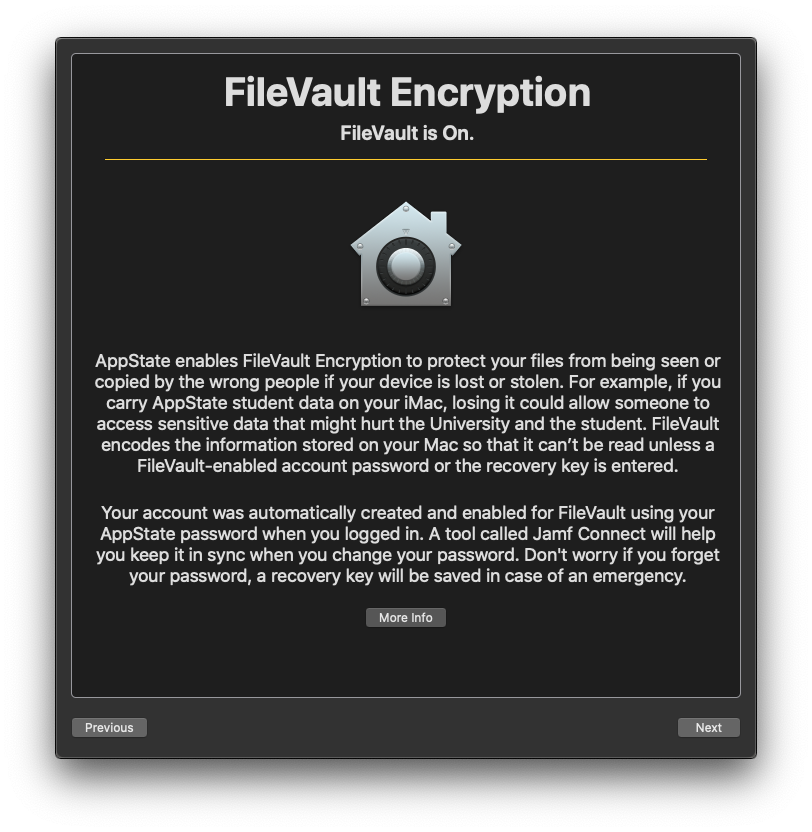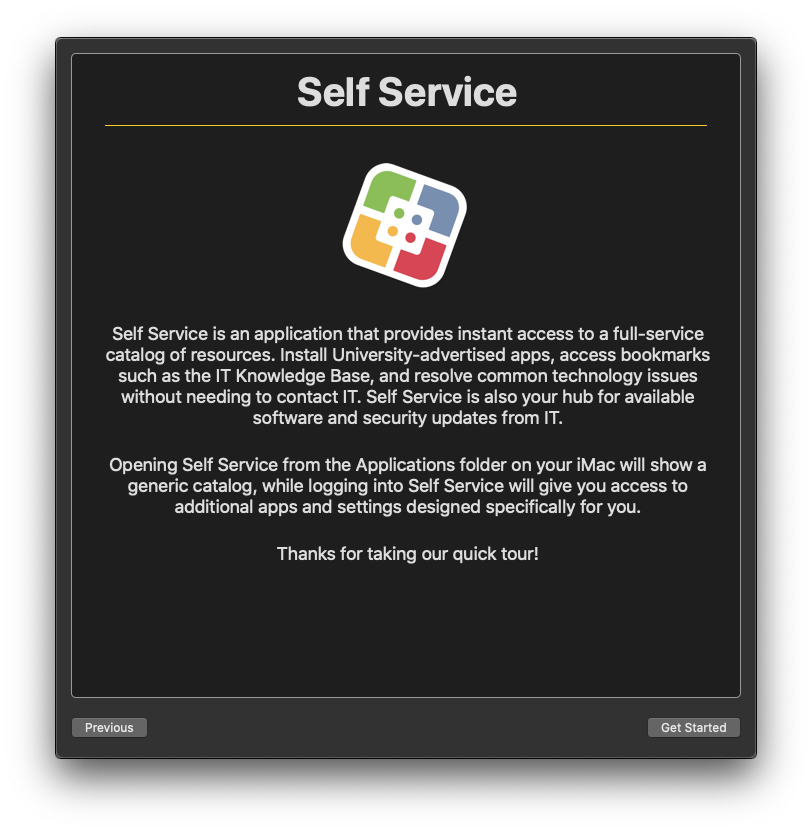 7.  Self Service
Self Service will launch automatically. Here you can install any apps you may need for University business. Reopen Self Service from the Applications folder at any time.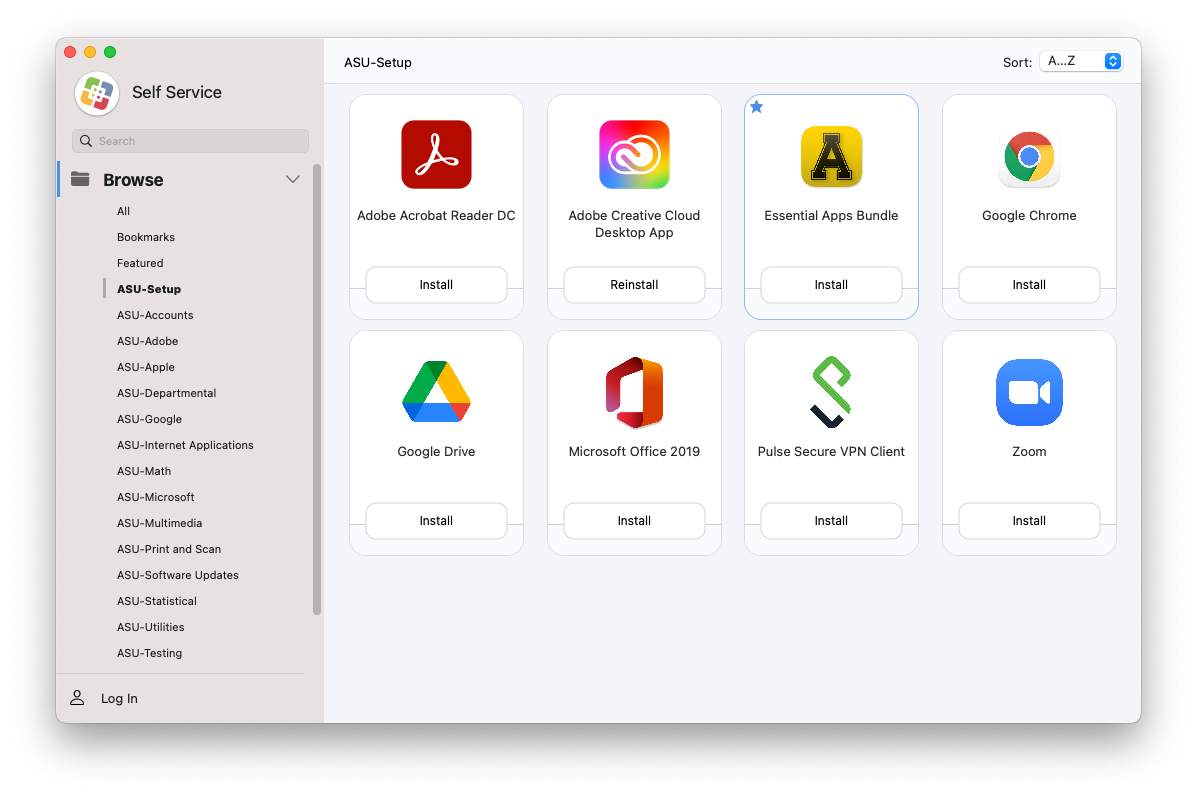 Related Articles
We value your feedback! Click HERE to suggest updates to an existing article, request a new article, or submit an idea.