This guide will show you how to print double-sided on a Mac in a University Lab or any Mac where your printer supports duplexing.
Step-by-step guide
Click on File and choose Print.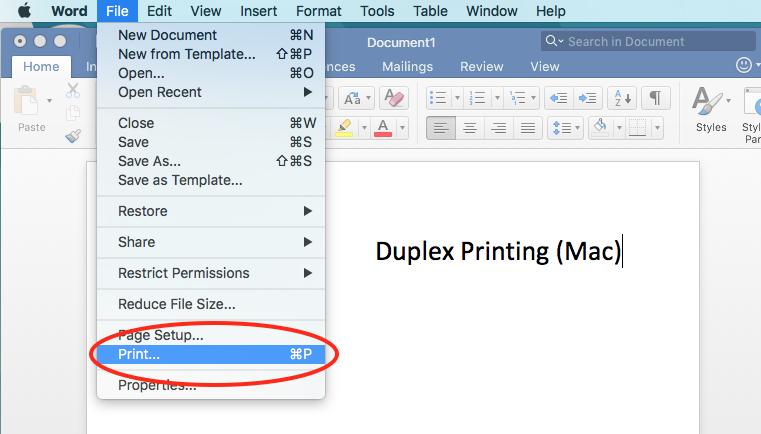 On the print dialogue box, click on Copies & Pages and select Layout.


Click on Two-Sided and select Long-Edge Binding.
Print your document.
Related Articles
We value your feedback! Click HERE to suggest updates to an existing article, request a new article, or submit an idea.